On June 5, 2019, Professor of Geography and US Army veteran of the 82nd Airborne Division Ken Nussear boarded a vintage C-47 aircraft wearing an original 1940's US paratrooper uniform and a vintage round parachute packed on his back. He, along with about 250 other veterans and active military, was about to jump into Normandy, France to commemorate the 75th anniversary of D-Day during World War II. This historic jump on June 6, 1944 was the largest scale seaborne invasion in history and was the beginning of the German's retreat back into Germany and the start of the cessation of the war. The reenactment, named Daks Over Normandy, was a way to honor the brave soldiers who jumped onto the beaches of France 75 years ago.
"These old guys, they're heroes," Nussear said. "We hold them up on a pedestal, as airborne soldiers and I wanted to show them we really appreciate what they did and commemorate their experience by walking in their footsteps to a point. This jump is a commemoration of when the United States stood up to tyranny and to hate. These guys volunteered for the hard job and went into some pretty hard situations because the United States stood for something, and they were there to do something about it."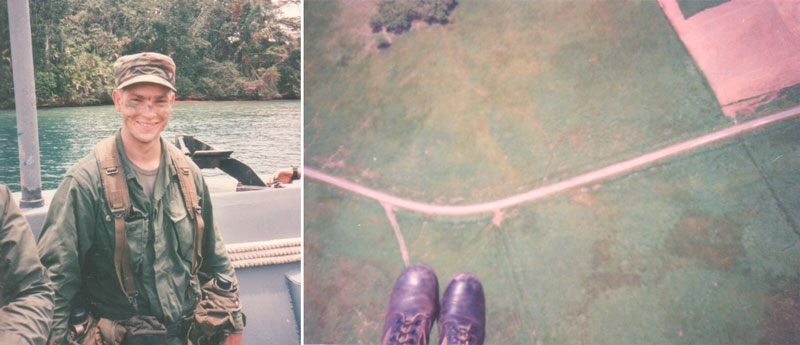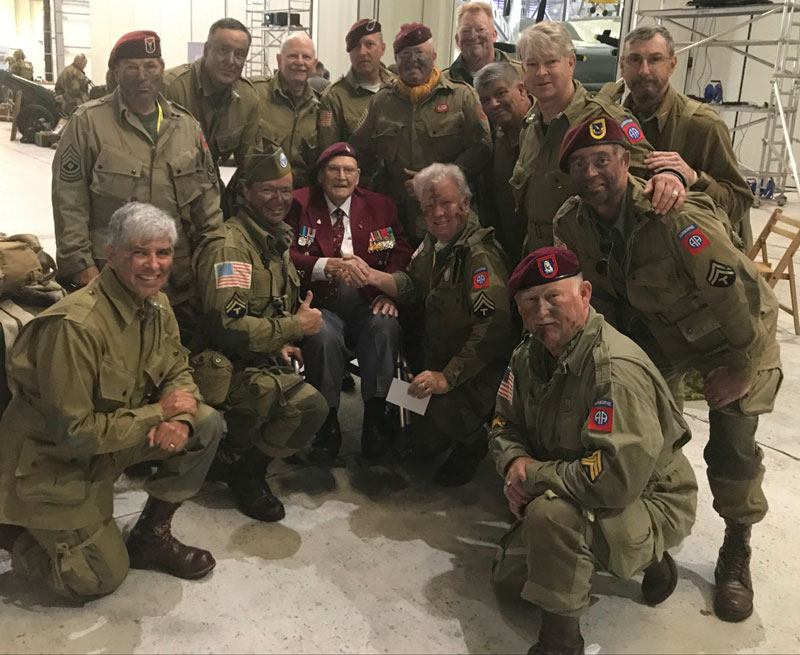 As a professor, Nussear is in a unique position to act as a mentor to veterans returning to college after their service. He hopes his experience with Daks Over Normandy inspires others to get involved in their veteran community.
"There's this idea that once you've ETS'd and that you're transitioning into being a student, that you lose that involvement and sense of community, but that doesn't have to be the case," Nussear said. "It's not this transition where one door closes and the other door opens. I believe all the doors stay open. We carry our experience all the way through and you can be as involved in the veteran community as you want to be."
At the start of each semester, Nussear makes a point to introduce himself to his new students as a veteran.
"I think about what it was like when I left the Army," Nussear said. "I had been out of school for a while and, frankly, I was terrified. I felt like these kids were miles ahead of me and I didn't have any mentors to look to, to help me see that not only could I do it, but I could excel at it. If I can provide that bridge for those vets, then that makes my job all the worth-while."