Emily MacDiarmid grew up in Reno and slowly noticed how many unique stories were within the local community. She regularly visited her mother's salon where her passion for journalism was ignited.
"My mom has a salon here so I kind of grew up going to her salon and just becoming comfortable talking to people," MacDiarmid said. "I realized that there were so many interesting stories here in Reno."
At 18 years old, MacDiarmid was not ready to leave her hometown just yet, which led her to attend the Reynolds School of Journalism.
"I didn't think I was quite ready to leave; now I'm ready to leave," MacDiarmid said. "Being involved in the community, it made me realize that there were so many stories I wanted to tell and the Reynolds School seemed to be the best route to do it."
Like other students, MacDiarmid had to navigate through the many Reynolds School emphases to find her niche.
"I initially went into journalism thinking I was going to do the PR route," MacDiarmid said. "Going through the initial classes, I decided that was not for me. I knew I wanted to do long-form so I started magazine writing and then I eventually went into video."
Journalism 208, the multimedia production class, was significant for MacDiarmid during her time at the Reynolds School. Prior to the class, video was not something she had thought about.
Assistant Professor of Spanish-Language Media Ezequiel Korin encouraged MacDiarmid to pursue video as her lab instructor in 208. He told her to not be insecure in her work.
"A lot of it was that I wasn't confident in myself, and with video, you have to know your stuff," MacDiarmid said. "Having him [professor Korin] give me that push was what I needed."
MacDiarmid found video to be the most complete form of media and worked on projects throughout her semesters and even during her summers. She used this time to build her portfolio.
"I continuously wanted to keep working on stuff, even over the summer," she said. "I'm proud of my summer projects. I would just go out every summer and make mini-documentaries."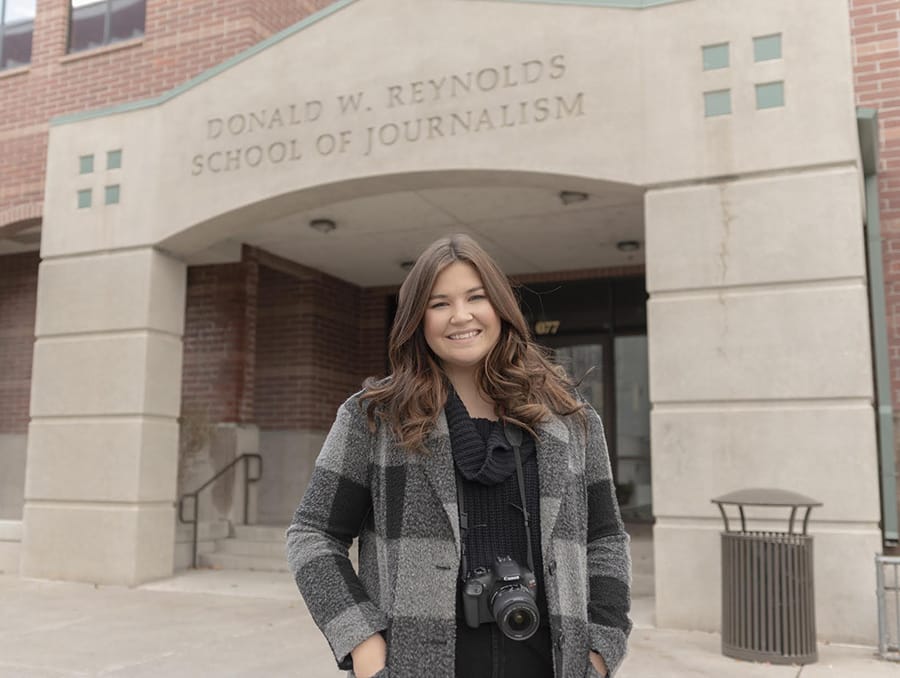 MacDiarmid is also proud of a documentary she is working on called "Rainbow Rodeo" in Associate Professor of Electronic Media Kari Barber's documentary film class.

"Right now, in Kari's class, I'm making a documentary on the gay rodeo movement. That one is probably the one I'm most proud of," MacDiarmid said. "This one was the most difficult one I worked on because it required intertwining a bunch of different narratives."

For the future, MacDiarmid is looking to gain work experience and eventually go to graduate school.
"I've just been interviewing at a couple places," MacDiarmid said. "I'm looking at Master of Fine Arts programs in documentary media. I've just been applying to everything and seeing where I end up."
MacDiarmid's advice to incoming freshman is to not worry so much.
"In any profession, it gets really competitive and stressful, and if you don't get that job, it's okay," she said. "Trust that everything works out for a reason."