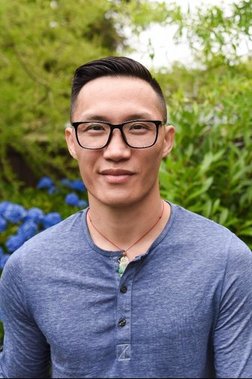 "I'm glad my work received recognition," Lin said. "The recognition makes me hopeful that my paper is worthy of being published in a peer-reviewed academic journal in the near future."
Lin's paper analyzes what effect, if any, income inequality affects "subjective wellbeing," which is also known as happiness. For his research, Lin utilized the Gini coefficient, which demonstrates how far a country's wealth or income distribution deviates from an equal distribution, and the GDP (PPP), which is a ratio measured by finding the values of a basket of consumer goods from each country. His research found that income inequality has a statistically significant effect on happiness and life satisfaction for individuals in developing countries, but there wasn't an effect in those in developed countries.
"The most interesting conclusion found in my research was that, contrary to what many would assume, the relationship in developing countries is positive," Lin said. "This means, if everything else is equal, an individual living in a nation with higher levels of income inequality will have higher levels of happiness when compared to their counterpart living in a nation with lower levels of income inequality. The theory is that this may be a result of something that's called 'the hope factor,' where others' success is cultivating hope in those at the bottom."
Lin was strongly encouraged to submit his paper to the competition by the Director of the Graduate Program in Sociology, Professor Mariah Evans.
"I want to thank the entire sociology department for their wisdom and support, especially Dr. Mariah Evans, who put up with me and my flaws, as without them, none of this would have been possible," Lin said.
In the future, Lin hopes to acquire his doctorate in sociology, continue teaching and researching, and start social enterprises that help benefit the world. Lin has already founded a non-profit organization that aims to spread happiness.
"I created The Play Happy Project to help transcend cultural barriers by giving away bright soccer balls, which are emblazoned with a smiley face," Lin said. "The Play Happy Ball helps facilitate interaction between travelers and locals by helping travelers give something back, rather than just consume."
The Play Happy Project has been giving away balls to the international community for more than two years. Lin's organization gives travelers free balls to give back to communities they plan to visit. Children in communities in Venezuela, Peru, Colombia, Honduras, Uganda, the Solomon Islands, Georgia and Armenia have received the balls.