Many people have strong reactions when they think about Yucca Mountain and a particular Senator from Nevada named Harry Reid. What most people don't realize is two librarians from University Libraries at the University of Nevada, Reno are hard at work archiving, processing and cataloging the thousands of documents and digital assets contained in these two very unique, very large and very "Nevada" collections.
University Libraries recently welcomed Emily Dunster, Yucca Mountain archivist, and Ian McGlory, Harry Reid Papers archivist, to the Special Collections and University Archives team.
Funding for Dunster's position comes from a $100,000 grant awarded to University Libraries by the Institute of Museum and Library Services through the Library Services and Technology Act, administered by the Nevada State Library, Archives and Public Records (IMLS LSTA).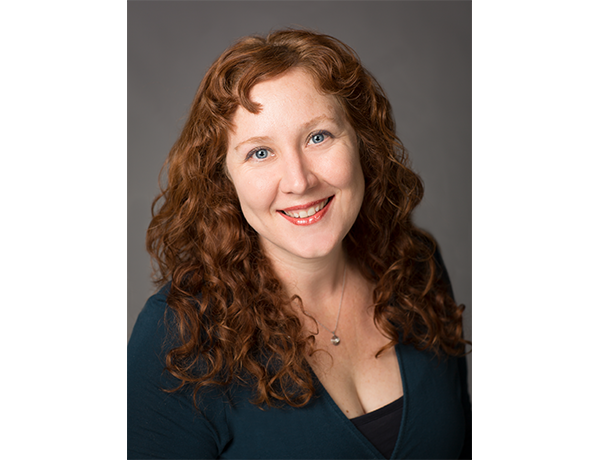 "I am extremely proud to say that the grant awarded to University Libraries to process the Yucca Mountain Research Collection was the highest-ranking grant in the state of Nevada for the 2017 LSTA program," Dana Miller, director of Special Collections and University Archives, and former head of University Libraries Metadata and Cataloging Department said. "And, on top of this, it is ironic that the grant was awarded for a cataloging project because these types of grants generally don't get awarded anymore!"
McGlory's position is made possible by several generous donations from University Libraries donors.
Each archivist has a figurative mountain's worth of materials to organize, catalog and process. For example, the Yucca Mountain Research Collection is approximately 84 linear feet, or the equivalent of 1,000s of documents. The Harry Reid Papers collection includes 1,500 cubic feet of documents and 12 terabytes of digital materials.
Archivists such as Dunster and McGlory arrange, care for and manage permanent collections of information that are intended to preserve the past and allow others to discover it.
"Archivists organize and provide access to information within collections allowing for the creation of new knowledge," McGlory said.
YUCCA MOUNTAIN RESEARCH COLLECTION
In 1982 Congress passed the Nuclear Waste Policy Act, requiring the establishment of a deep geologic repository for nuclear waste storage and isolation. Since then, the Yucca Mountain project has been laced in controversy, litigation and environmental challenges.
The Yucca Mountain Research Collection had been part of Getchell Library's Government Document Repository for many years. Miller's goal in applying for the grant was to allow more users access to this meaningful collection of materials through online browsing.
"Many library users referenced and reviewed the physical collection of materials on Yucca Mountain for research and more," Miller said. "The collection was highly beneficial to users with access to the University, however the physical collection didn't serve the needs of those users located outside of Northern Nevada and beyond. This, the online cataloging component, was my main motivation to apply for the IMLS LSTA grant."
ENTER THE ARCHIVIST
EMILY DUNSTER
The Yucca Mountain Research Collection is largely comprised of federal, Department of Energy, Environmental Protection Agency documents, as well as documents from the Nuclear Regulatory Commission, and reports from important national laboratories such as Los Alamos and the Sandia National Lab. Two-thirds of the collection is a research collection and the other third contains books and monographs that are being catalogued. The collection dates back to 1978, and includes information from the 1980s and 1990s through the early 2000s.
"I was brought on board to go through all of the materials in the collection, organize it with the user in mind, and create a detailed finding aid to assist users with identifying the right materials necessary to conduct research," Dunster said.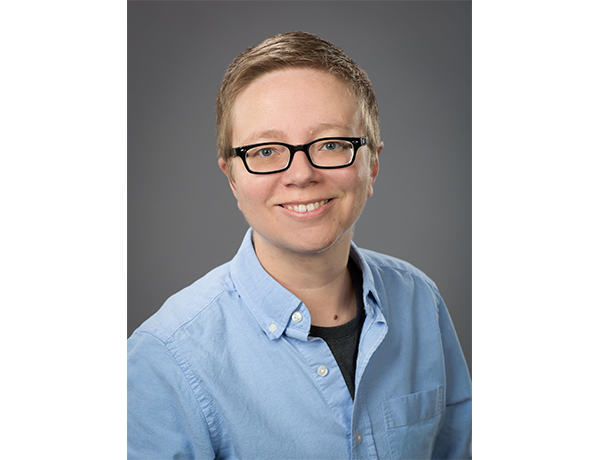 A finding aid is a document containing detailed information about a specific collection of papers or records within an archive. Finding aids are used by researchers to determine whether information within a collection is relevant to their area of study.
Users interested in the Yucca Mountain Research Collection include Nevada citizens, scientists, scholars, journalists and more.
"Because nuclear waste is a national issue, and recognizing that conversations have recently taken place demonstrating the potential to reenergize the conversation around Yucca, I feel it is critical that people have access to the information we have within University Libraries," Dunster said. "The collection itself contains perspectives both in favor of and against the project.
Dunster added, "As I am working to catalog the collection I often find myself thinking about how to make it more user-friendly."
Dunster said she often asks herself a variety of questions when cataloging a collection.

"How do I ensure the neighbor who doesn't want nuclear waste in their backyard get access to the materials they need?" she said. "I also think about the environmental expert who may be searching for information related to the porousness of the rock in the Yucca Mountain area. All users should be able to easily find the information they are interested in within the collection."
When asked what the most interesting piece of information she's come across has been, Dunster said, "I've been fascinated by how many articles in the collection were submitted by researchers to assess people's perceptions of risk related to nuclear storage at Yucca Mountain. These articles argue why Yucca was safe and why it wasn't. Reading and handling these materials has been very rewarding and interesting."
The Yucca Mountain Research collection will be available through University Libraries beginning Fall 2018 upon the completion of the project.
HARRY REID PAPERS COLLECTION
In August 2016, on the heels of wrapping up a 30-year career in the U.S. Senate, Harry Reid announced that he would be donating all of his congressional papers to University Libraries Special Collections Department.
Reid is one of the most influential political figures in Nevada history.
At the time of the announcement University President Marc Johnson said, "Reid's papers will enhance the University's reputation in a key research area: that of the Liberal Arts, particularly in the areas of history, political science and public policy."
The Harry Reid Papers collection spans more than a half-century of the state's and the nation's political history.
Reid can point to many milestones in his career that have enhanced the state's profile on the national stage and modernized Nevada's economy and quality of life. This includes his time as Senate Majority Leader, as well as his leadership in the passage of landmark clean and renewable energy legislation that has led to thousands of Nevada jobs, as well as the creation of Nevada's national park, Great Basin, and his instrumental role in bringing unprecedented attention and funding to save Lake Tahoe.
Knowing how important this collection would be to the University and the institution's community of users, a plan was put into place to bring in a skilled archivist to process the entirety of the collection.
ENTER THE ARCHIVIST
IAN MCGLORY
Harry Reid Papers Archivist Ian McGlory came to Nevada by way of
Texas A&M-Commerce. He has a strong background in archives processing and substantial experience with congressional papers, having processed the materials of Congressman Ralph Hall and John P. Murtha and those of Elsie Hillman, a philanthropist and political figure in Western Pennsylvania.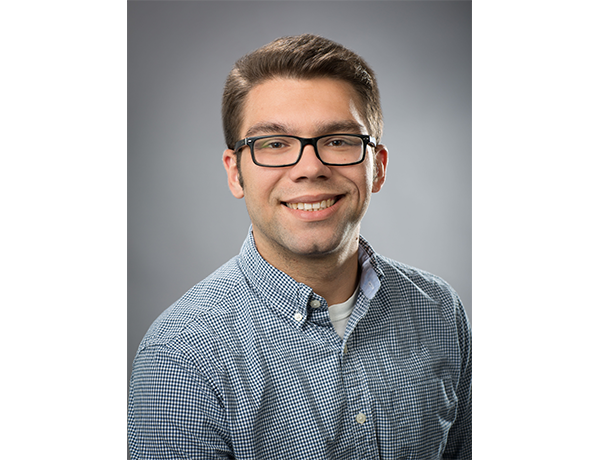 McGlory is tasked with sorting, identifying, and the overall wrangling and description of this very large collection of materials.
"As I process the Harry Reid Papers, I am spending my time going through thousands of boxes of materials containing everything from Reid's college notebooks and pocket calendars to a small subset of his personal papers, newspaper clippings, audio/visual files, articles, books and more," McGlory said. "What's been interesting to me is looking through and categorizing things like documents related to Supreme Court and Federal judge nominations, reading through Democratic leadership meeting records, and being able to spend time with Reid's personal papers."
McGlory said he's worked with a variety of political paper collections, but this one is by far the largest, most interesting one.
"I am a politics nerd at heart. I love this stuff," McGlory said. "I get to spend time combing through the documents related to landmark legislation; things like the Affordable Care Act."
He added, "It was so interesting to see how multiple offices run and how they worked with local offices for outreach, etc. You get to read and help make accessible to users information that conveys all of the things a senator has to reckon with as part of his or her job."
Having the Harry Reid Papers housed in Nevada's Special Collections and University Archives Department is a real feather in the University's cap.
"An anthropology professor once told me that Special Collections is the equivalent of a biotechnology lab for a science professor," Johnson said. "It's very important that this will be an active collection."
The addition of Reid's papers will fortify the already formidable collection of political papers that are already housed in Special Collections. The Nevada Political Archive includes papers from Nevada U.S. Sens. Alan Bible, Paul Laxalt and Richard Bryan.
The Harry Reid Papers collection will remain closed for the immediate future.
KNEE-DEEP IN THE COLLECTIONS
"Both Emily and Ian started close to the same time in the fall of 2017," Miller said. "The good work they've done over the past two months is very impressive. They are working at a faster pace than expected and are thoughtful, self-directed, and very conscientious. University Libraries is blessed to have these two talented archivists working on two very high profile collections."
ABOUT SPECIAL COLLECTION AND UNIVERSITY ARCHIVES
The Special Collections and University Archives Department provides access to unique, specialized and historically significant resources in a variety of formats to support research, teaching and learning at the University of Nevada, Reno. Other researchers and members of the public are welcome and encouraged to use the collections and services in the reading room and online. Materials available include, but are not limited to: manuscripts, photos, architectural drawings, book arts, rare books, political papers, mining materials, materials on the Great Basin Indians, Nevada history and culture and archives on the history of the University of Nevada, Reno.
Special Collections is located on the third floor of the Mathewson-IGT Knowledge Center on the University of Nevada, Reno campus. Hours of operation are 9 a.m. to 5 p.m. Monday through Friday with special appointments available.
University Libraries embrace intellectual inquiry and innovation, nurture the production of new knowledge, and foster excellence in learning, teaching and research through scholarly resources, creative learning spaces, cutting-edge technology, and world-class service.