Grads of the Pack: Erin O'Connell Hess
Erin describes her journey with the Wolf Pack from her undergraduate degree to her upcoming Master's degree graduation in May
I would like to tell you my graduation story since the University of Nevada, Reno has been so special to me all these years.
I went to the University of Nevada, Reno for my undergraduate degree in Elementary Education and graduated on May 20, 2006. (A very special day because my husband-to-be proposed to me at my graduation party after the ceremony. We've been married over 15 years and have two beautiful boys.)
I went on to immediately start teaching in the Washoe County School District and have been there since, doing one of the things I love most in this world. When I started teaching the primary grades, I started to thirst for more knowledge and training in teaching literacy to young students, especially students who struggle to develop proficient literacy skills. After searching for many years and taking many trainings within the school district, I started to look at master's programs in reading instruction. I found the perfect program for my needs at my alma mater - the University's Master's in Education in Reading Curriculum and Instruction program. I couldn't believe how perfect it was and I couldn't wait to be a University of Nevada, Reno student again.
I had the most amazing learning experience (with THE most wonderful professors) through this program that I was not at all surprised was voted #9 in the nation in its category. I am a transformed teacher. When people ask me what I'm going to do with my degree, I tell them, "I am going to be such a better literacy teacher to ALL of my students."
Now I look forward to graduating with my Master's degree at the University on May 20, 2023 - exactly 17 years to the day from when I graduated with my Bachelor's degree to become a teacher. I am beyond grateful, and yet part of me is genuinely sad to no longer be a University student. But I will be proudly wearing my Wolf Pack gear and displaying my degrees on the wall of my classroom for so many years to come. I hope my two sons will become a part of the Pack someday soon.
Here is a photo of myself and my younger son, Preston, on the last day of school a few years ago. He wanted to be in my class for his first grade year and it was the most wonderful and special year of teaching that I will forever cherish.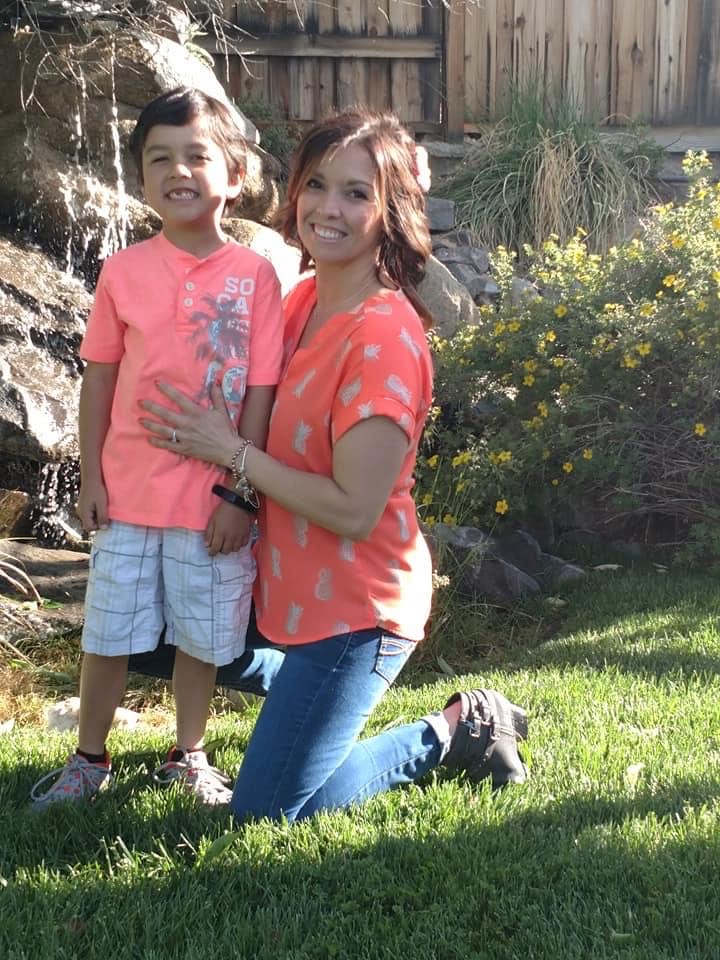 ---
About Grads of the Pack
#GradsOfThePack is a social media series designed to highlight the extraordinary and amazing personalities of the students graduating from the University of Nevada, Reno. You can view more in this series on the University's Instagram. To be featured in #GradsOfThePack, please send in a photo and some information about the graduate via email to University Communications. The Spring 2023 Commencement ceremonies will take place May 18-20.