Celebrating Social Work Leaders returns for 2022!
The event will be held March 10, during National Social Work Month. RSVP by Feb. 21
March is National Social Work Month, a time to recognize the vital roles that social workers play in the health, wellness, and growth of our communities. They advocate for those most vulnerable in society, provide stability during life's hardest transitions, and demand the systemic changes needed to make life more just and equitable for all. As we have faced a public health crisis, social justice crisis, employment crisis, and mental health crisis, the need for a greater number of skilled, compassionate, and ethically-minded social workers has never been greater.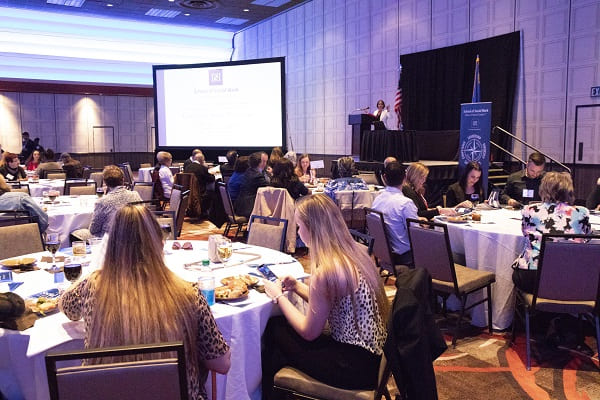 In March 2020, the School of Social Work hosted the first annual Celebrating Social Work Leaders event to publicly recognize these frontline heroes. Founding Dean Shadi Martin provided the first State of the School to share the history and vision of the newly independent School of Social Work, and nine social workers, social service partners, and supporters received the first Compass Rose Awards. The networking that occurred before and after felt like a reunion of colleagues and classmates – the first of its kind for this profession – and many attendees shared that this "made them feel proud to be a social worker."
At that point, we were beginning to understand that our world was about to change, and indeed, two days later, a national pandemic was declared. Our society changed more than we could have known at that time, but social workers continued their work, more vital than ever, through whatever means possible. On the academic front, we saw our programs grow as more students signed on to care for society or pursue further education to have an even greater scope of practice. These are the bittersweet consequences of this global pandemic.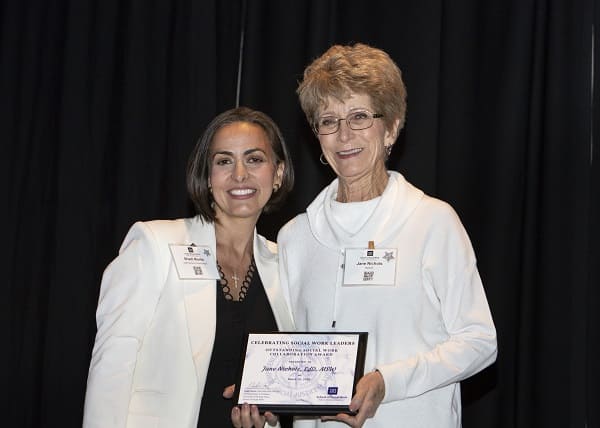 Now two years to the day, on March 10, 2022, the School of Social Work is looking forward to hosting the second annual Celebrating Social Work Leaders. These tireless heroes are long overdue to be recognized, and we are excited to honor the best of the best with our Compass Rose awards. We invite all social workers and their supporters to join us for an evening of celebration and reunion, complete with appetizers and drinks.
The celebration is free to attend, but to maintain social distancing protocols, space is limited. Please RSVP by February 21 so we can finalize space requirements accordingly. The event will begin at 5 p.m. at the Nugget Resort and Casino with the formal program starting at 5:30 p.m.
It will be an evening to remember. We hope to see you there!