A decade of debate (with a surprising coda)
Senior debate team member reflects on a five-year forensics odyssey
On March 9, I received information that made me immediately burst into tears. I woke up, checked my Facebook as I do every morning, and found out that Nationals was officially cancelled. My last debate tournament, ripped away from me. I cried profusely for a solid half hour.
I began debating in 2011. I was a freshman in high school with the drive to expand my argumentative and public speaking skills. I knew that I wanted to debate from day one. After four years of competing in high school, I was in love. While the University of Nevada, Reno was my first and only choice, I also chose it due to its debate program; if they did not have one, then I would simply have to choose a different school! I emailed Professor Phil Sharp over the summer and received information on the team's first meeting date. From that point forward (aside from spring semester my freshman year due to personal, mental health reasons), I had been an active member of Nevada's debate team.
I am not ashamed to say that my degree took five years to complete. I switched majors from psychology to education and decided "15 to Finish" was not helpful for my mental health. As such, I was on the debate team for four-and-a-half years. During that time, I struggled ... a lot. As I debated in high school, I was immediately pushed into the Junior Varsity division. Oftentimes, due to limited entries, I was also expected to compete in the Open/Varsity division. I was reasonably successful in JV, but far less successful in Open. After a few years, I finally got my footing on the debate formats offered at the University. After years of work and dedication, I was able to consistently perform well at tournaments. Even when my partner and I did not make it to the elimination rounds, I would still receive an individual speaker award at most tournaments. My hard work eventually led to my partner and I placing third at the Northern California Forensics Association Spring Championship Tournament. While I was expecting this to be my second-to-last tournament, it ended up being the end of my competitive career. Making it all the way to semi-finals was tough.
My partner and I went against some difficult debaters. In quarter-finals, I was incredibly happy when the 3-0 decision by the judges were for us. Little did I know, that would be my last victory. In semi-finals, we lost to the team that would go on to win in finals. However, I really want to sit on quarter-finals. We were up against a team that was ranked 11th in the nation and consistently beat me. In fact, in debate, the phrase to "own a soul" means you have beaten a team three or more times in a row; the team we were up against owned my soul many times over. Over the years, these two phenomenal debaters beat me time and time again. So, to hear the judges call out, "the decision is a 3-0" was not entirely shocking. However, when they finished by saying "for Nevada" I immediately started crying. This declaration was followed by the kindest words I have heard from judges in my entire debate career. One judge said, "Both of you were phenomenal in this round and I'm grateful that two of my competitors had the opportunity to see what [debate] looks like at its best." Another commented, "This was the best debate I've seen all weekend." The third said he wished the round was recorded because it was "very well done."
Revisiting this memory makes me emotional. I was not the best debater. I would even argue that I still have a lot of room to improve. Even after nearly nine years of competing, there is always more I could learn. However, there is so much more to debate than competition and argumentation. There's traveling, socializing and making memories with friends that will last forever. I am graduating this semester with a bachelor's degree in secondary education. I chose education because, as you may have already guessed, I am far from done with the debate community. It is my main hobby and a part of who I am as a person.
The friends I made and the experiences gained changed me. This community made me who I am today. I want to continue to be a part of the community and hopefully change the lives of young students as well. I want to share my knowledge with the next generation so that our community continues to thrive well into the future. I also want to give students a place to express themselves. I want them to feel included, intelligent and creative. I want them to love what they do.
I took a semester away from debate, but ran back to it as quickly as I could. I felt empty without debate. I needed debate. Now, it's completely over for me. My competitive career was cut short due to COVID-19. However, I don't feel empty. My partner and I placed third in all of northern California. I also received the fifth-place individual speaker award. I ended my career on a high note, not a sad one.
I want to thank Professor Sharp for his wisdom and guidance throughout the years, Sean Thai for being an amazing mentor, my countless debate partners for all the support they gave me, particularly Daniel Enriquez, Jordan Cosselman and Nickie Moore, my entire debate team, the debaters from the University of the Pacific and Chabot College for being the best rivals I could have ever asked for, the entirety of the northern California debate circuit, and everyone who has encouraged me from day one. My success is nothing without the support of others.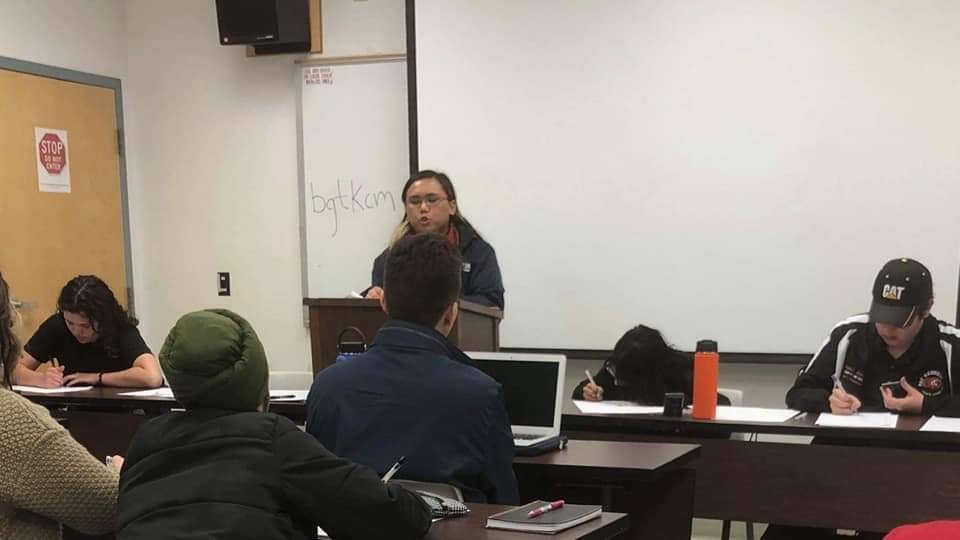 (Editor's note: After this post was written, John did get an opportunity to compete one more time in collegiate debate for the University. The result was pretty extraordinary: John and debate partner Nickie Moore struck gold at the National Online Forensics Tournament, April 25-26, becoming one of two teams to receive the "Superior" award in the 30-school festival. Said John afterward: "Having convinced myself that my debate career was over, I had already gone through a difficult good-bye to the activity. I entered the event with some fear that it wouldn't go well or it might leave me with a bad last experience. But now I will always remember this accomplishment.")