Dining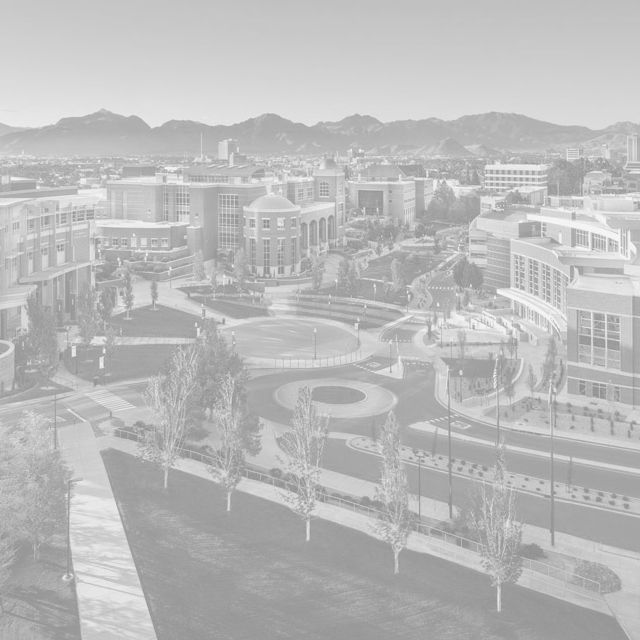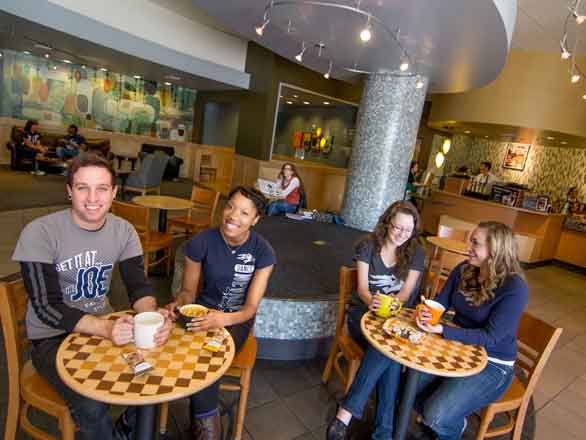 Meal plans
We offer several meal plan options for residents student, commuting students, faculty and staff.
Dining information
All incoming first-year students living on campus are required to have a silver, blue or gray meal plan regardless of their housing assignment. This is based on decades of research showing students who live - and eat - on campus in their first year (and second year) tend to be more successful, receive higher GPAs, and graduate on time compared to students who don't live (and eat) on campus. Our University places student health, safety and success in the center of our decision making and therefore want to ensure incoming first-year students living on campus have access to healthy food options across campus as they navigate their transition to campus life.
The links below provide you quick access to meal plan rates and the Nevada Dining website where you will find detailed information on dining locations, hours, menus, frequently asked questions and more.
Students are welcome to change their meal plan (one time only) any time during the first three weeks of Fall and Spring semester. You can do this by looking under "Forms" on your housing portal (available off the main page). We recommend using the meal plan you initially chose for a week or two as you get your class schedule dialed in and determine any commitments (work, clubs, organizations, intramurals, etc.) in which you will be involved. This way, you are more likely have a meal plan that supports your needs and schedule. Any changes to meal plan during the first three weeks will be reflected as an applicable pro-rated (daily) charge/credit to your MyNevada; students can upgrade a meal plan any time after the first three weeks of the semester (and additional charges will be applied to your account).
Redesigned Downunder Dining Commons open for fall 2022
The capacity of the Downunder Dining Commons was increased to 500 seats.

Students can now enjoy new seating areas in the Downunder like this one inside the shell of a trailer.

Inside Pack Place, students will have access to 13 dining stations, including one that serves food without any of the common allergens.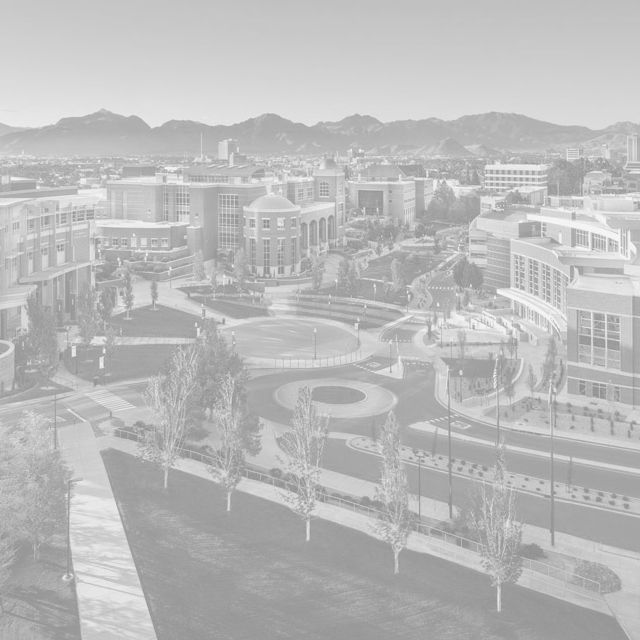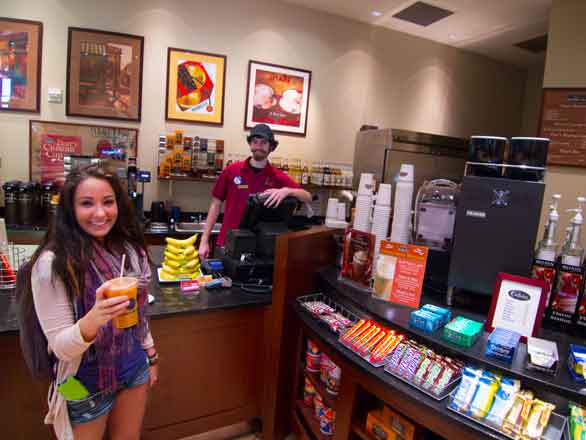 Dining jobs for students
How to apply:
Click the "apply for dining jobs" link
Click on "hourly positions"
Search by keyword "Reno"
Current job openings will be listed. Click on a job for locations and to apply. You may apply for multiple jobs.
Create job alerts for future postings by clicking "email jobs to me."
Input your information and click "Next."
Click "done" and you will receive emails regarding current open positions.