International Education Week
Join us in celebrating International Education week November 13-17!
International Education Week (IEW) is a joint initiative of the U.S. Department of Education and the U.S. Department of State that recognizes global exchange between the United States and other countries.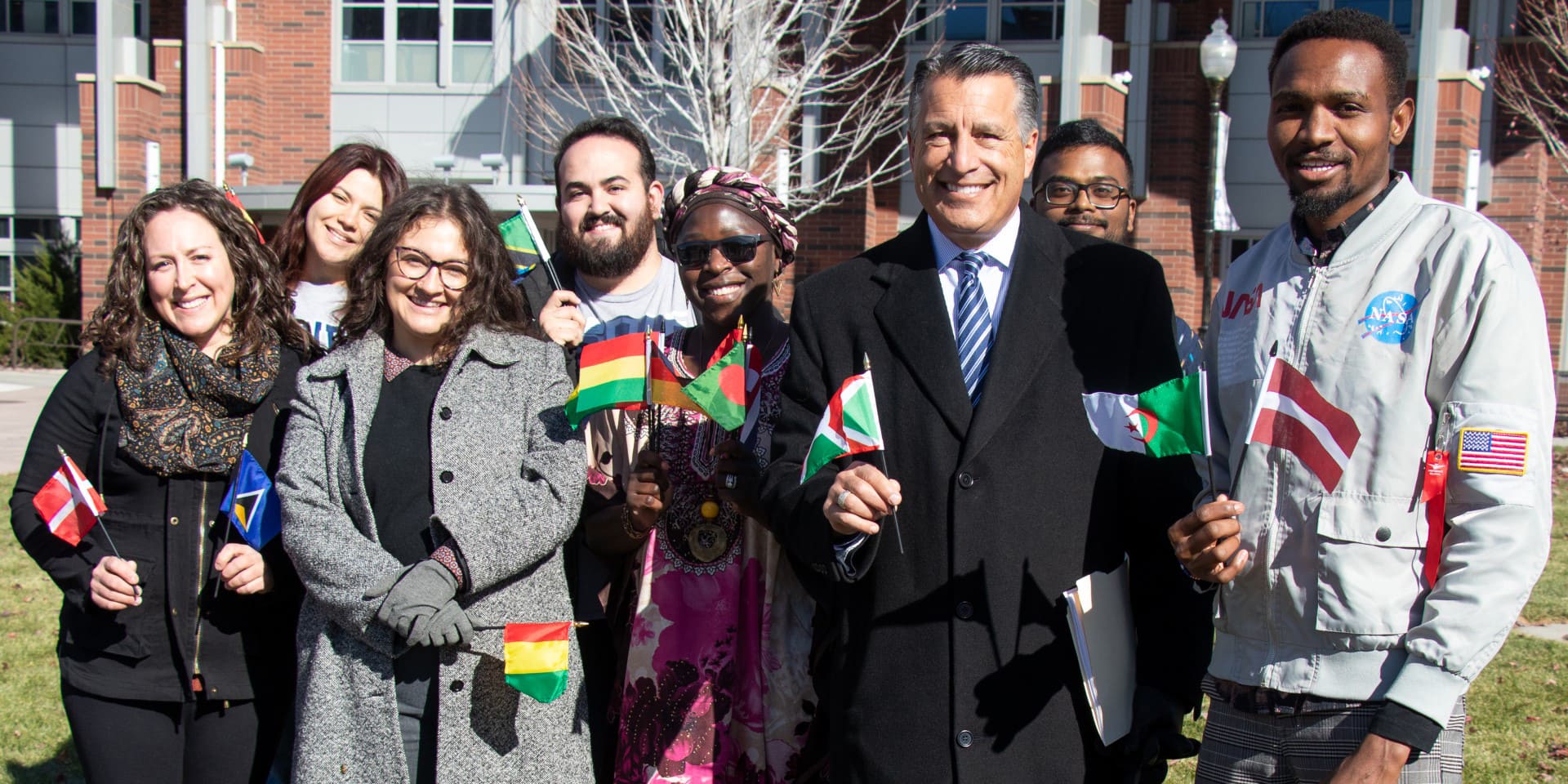 University of Nevada, Reno's International Education Week is an opportunity to celebrate and recognize the benefits of international education and exchange worldwide, and to highlight globally focused activities and engagement at the University. The week recognizes the significance of the exchange of students, scholars, and ideas across borders, and raises international awareness across campus and the community.
The University of Nevada, Reno's IEW Committee invites student groups, university departments, university organizations, and community organizations to apply to participate in the week by hosting an event or activity (for example: panel discussions, photo exhibitions, cooking demonstrations, or other ways to bring cultures together).
If you have any question, you can contact IEW Coordinator, Dr. Jenna A. Altherr Flores, at jaltherrflores@unr.edu