Nevada Global Business and Economics Lab (NVGLOBE-L)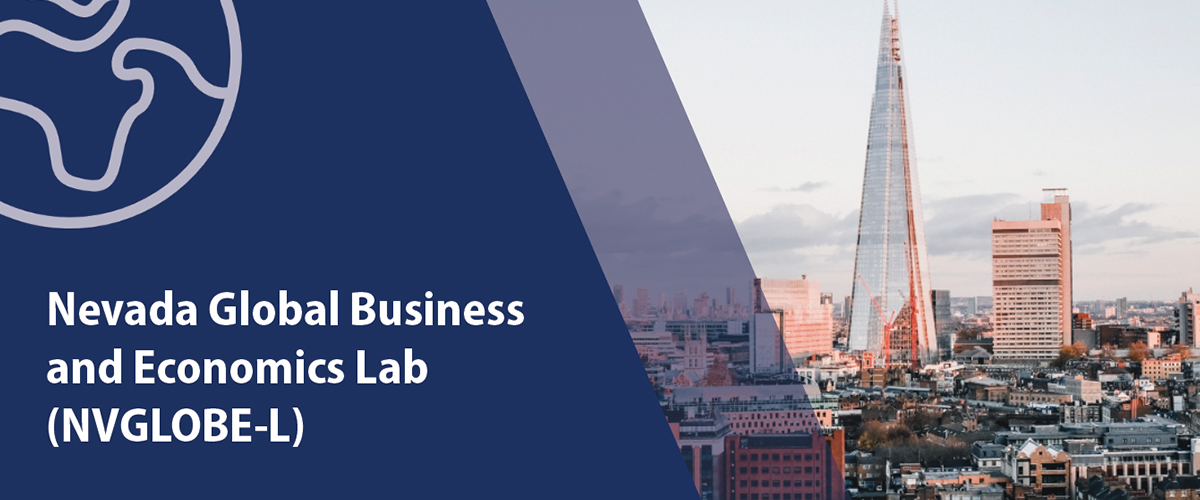 The vision of the UNR College of Business is "to be a premier business school that produces research and graduates that enable economic vitality and inspire positive change in Nevada and the world."
The College of Business international programs are designed to build a global perspective in business and economics education. Our goal is to support the College by facilitating international faculty and student exchange programs, research collaborations, joint research symposia, study abroad programs, professional internships, international competitions, and other global outreach activities.
To help with the college vision and our internationalization efforts, we are announcing a new international initiative.
The Nevada Global Business and Economics Lab (NVGLOBE-L) is a policy-oriented lab, which focuses on applied research in business and economics. NVGLOBE-L brings together students and faculty from the University of Nevada, Reno and our international partner universities in joint research projects.
Student Research Associates will learn about a variety of international topics, conduct research and have the opportunity to work with faculty, students and other staff from UNR and our partner universities and institutions.
As part of their work for the NVGLOBE-L, Student Research Associates will learn to:
Collect and analyze data
Apply empirical methods (surveys, statistics, econometrics, etc.)
Work with a faculty mentor, other students, and/or clients from UNR and international partners
Write professional reports including factsheets, policy briefs, business cases, journal articles
Present work in seminars, workshops and conferences
For more information, contact Mehmet Tosun, Director of International Programs, at tosun@unr.edu or (775) 784-6678.