Gustavo Gomez, accounting assistant 3, joined the University Libraries Dean's Office staff in October. In his role, he is assisting with processing purchases and business transactions for the @One Department, as well as handling guest speakers' honorariums, contracts and travel arrangements. He is an Army Veteran who served for three years and saw one deployment to Afghanistan. He is currently serving as a Staff Sergeant in the Nevada National Guard.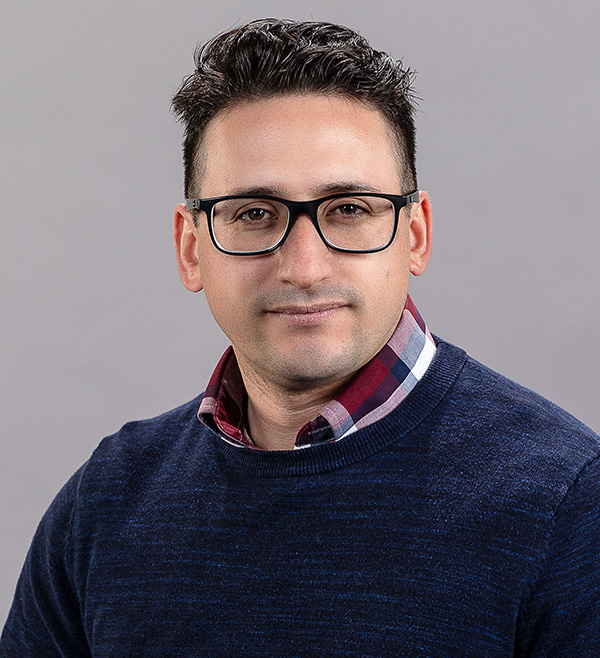 "Starting my new position with the University Libraries around the time we celebrate and honor Veterans is very special," Gomez said. "My Army and military experience helped get me to where I am today."

Gomez graduated from the University of Nevada, Reno in Spring 2022 with a degree in Business Administration. He initially enrolled at Truckee Meadows Community College on the G.I. Bill, then transferred into the University.

"Unfortunately, I missed out on the University experience due to COVID," he said. "But I feel I am having a different kind of University experience now that I am a part of the Libraries team."
Gomez said he was interested in the many opportunities that come with working for a large organization such as the Libraries and the University.
"I was interested in the sense of community that can be found on campus," he said. "I am from Reno and feel so proud to call this place home. Graduating from the University was really great. Being able to work for the University after graduation? That is incredible!"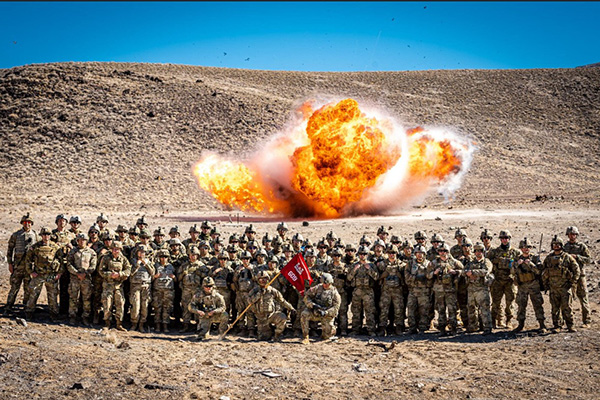 In his role as a leader within the Nevada National Guard, Gomez draws comparisons between the Guard's hierarchy and the hierarchies that exist within the Libraries and University. He also said that he enjoys being able to support something greater than himself.

"I like being able to boost people's day," Gomez said. "I want to help, I am willing to learn and I have a strong understanding of the hierarchy of the organization and a solid understanding of business administration principles and ideas."
Gomez also shared that he had previously applied for other positions on campus that he didn't get selected for.
"Landing in the Libraries after previously being passed over was a satisfying and humbling experience," he said. "I couldn't give up on my desire to join the University and work toward having a positive influence on a place I care so much for!"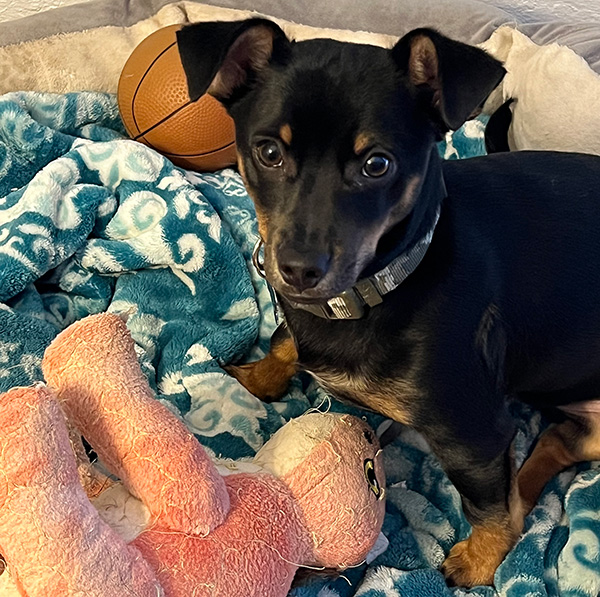 Gomez enjoys snowboarding in the winter and cycling in the warmer months. He plays piano and loves spending time with his miniature pinscher mix, Turbo.

He can be found in the Dean's Office suite located on the 5th floor of the Mathewson-IGT Knowledge Center.

"Within the Libraries are many talented and skilled employees who also happen to be active military or Veterans," Dean Catherine Cardwell said. "We appreciate and thank each of these extraordinary team members who have made the choice to serve. We are all grateful for their service."