Civil & Environmental Engineering Professor David McCallen is the new chairman of the advisory board of the Computational Modeling and Simulation Center (SimCenter), an NSF center developing advanced software for the natural hazards engineering research community.
The SimCenter, part of the Natural Hazards Engineering Research Infrastructure (NHERI), with joint center leadership from UC Berkeley and Stanford, provides next-generation computational modeling and simulation software tools to natural hazards researchers. This work allows us to better understand the potential impacts of natural disasters and will allow governments and industry leaders to make more informed decisions about potential mitigation strategies.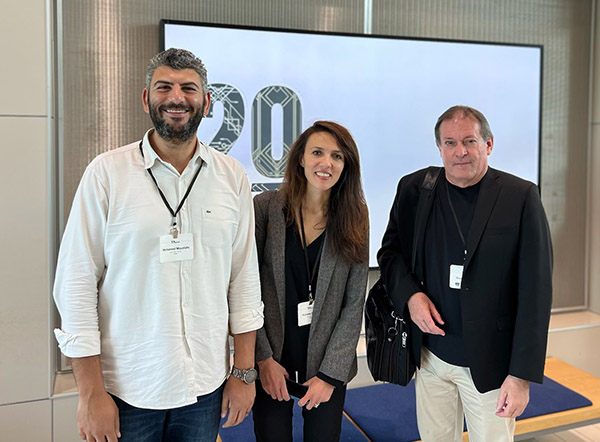 "Dr. David McCallen is a renowned leader in seismic simulation research," Krishna Pagilla, chair of the College of Engineering Civil & Environmental Engineering Department. "His role as chair of the SimCenter advisory board and as principal investigator of the DOE EarthQuake SIMulation (EQSIM) software application development project will assist the advancement of exascale computing for earthquake simulations and promote ensuring the integrity of structures during large earthquakes.

"I am glad that Dr. McCallen is being recognized in this way," Pagilla continued, "bringing notable visibility to the earthquake engineering research at UNR."
McCallen, who serves as director of the University's Center for Civil Engineering Earthquake Research, will lead the SimCenter's nine-member board comprised of experts in natural hazards, including earthquakes, wind and floods.
"The function of the advisory board is to provide the SimCenter leadership with independent input and perspectives on SimCenter developments and activities," McCallen said.
Over the last decade or so, researchers reportedly have been applying high-performance computing to model earthquake processes to more accurately predict site-specific motions. McCallen has been involved in this area and currently is the principle investigator for an Earthquake Simulation (EQSIM) project supported by the U.S. Department of Energy's Exascale Computing Project using high-powered supercomputing to more accurately predict site-specific motions.
Although the EQSIM project is separate from his SimCenter work, McCallen said the SimCenter has collaboratively used some EQSIM ground motion simulations in its infrastructure evaluations.
This work aligns with one of main research focuses of the College of Engineering: engineering and designing equitable community infrastructure to mitigate cascading local, regional and global hazards, including wildfires, water issues and earthquakes.
McCallen assumed the SimCenter chair role in October, for a one-year term.