On Friday, June 9, the Nevada System of Higher Education Board of Regents voted to approve the first academic building in the Mathewson University Gateway project through a third-party development agreement with Edgemoor Infrastructure & Real Estate. This building will create a physical link between the University and downtown Reno, catalyzing growth in the Campus Gateway and strengthening the relationship between the University and the City of Reno.
Located at the south end of campus, the 128,000 square-foot College of Business will provide a full range of spaces tailored to best practices in modern business education, including: a 300-seat auditorium, advanced technology labs, case-method optimized teaching spaces, a café/social space, team meeting spaces and collaboration zones, faculty and administrative offices, a landscaped courtyard, outdoor plazas, and a mix of student and community outreach programs that foster entrepreneurship and innovation.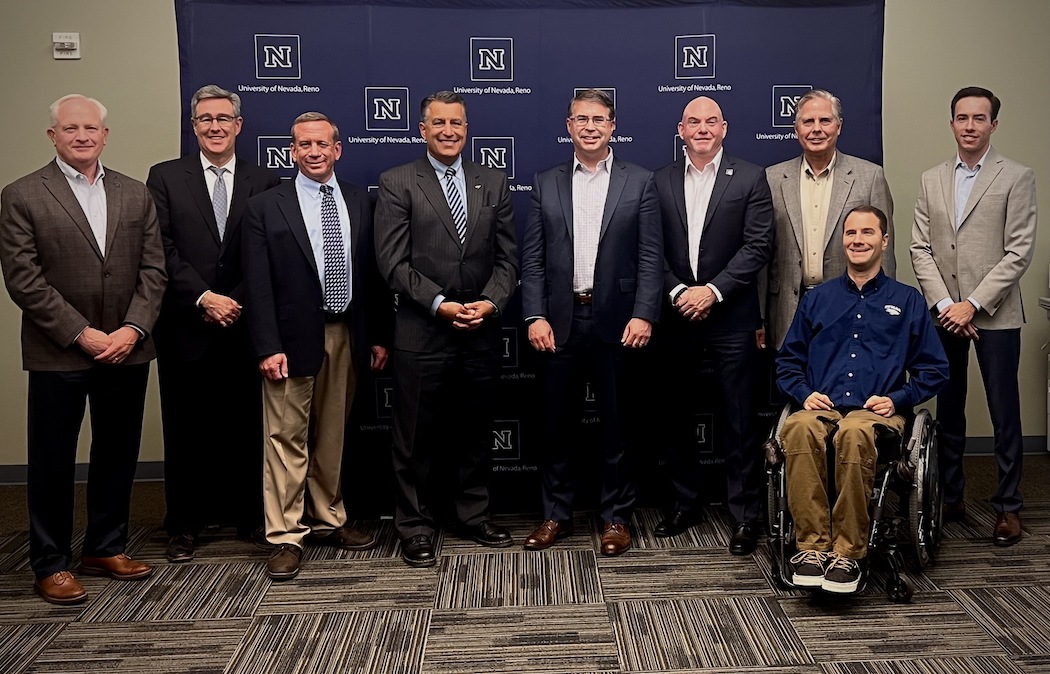 "With the Board of Regents' approval of the new College of Business building in the Mathewson Gateway, the University of Nevada, Reno and downtown Reno will realize the shared vision of innovation, collaboration and connection we have always hoped for," said University President Brian Sandoval. "The University Gateway is all part of a greater story that speaks to the next chapter of the University's role in the future of business education and how our graduates are contributing to the economic success of Northern Nevada."
The College of Business Building construction work will begin on-site in July 2023 with an official ground-breaking celebration later in the fall. The building is expected to be complete in Summer 2025 and fully operational for the Fall 2025 semester.