The University Libraries Access Services Department has received nearly 7,000 requests for academic materials needed for teaching and learning over the past calendar year, April 2022 – March 2023. How does the Libraries fulfill all of these requests? By partnering with other academic libraries in the United States and abroad through interlibrary loan services delivering what users want and need quickly.
Users can request materials using library search. Once a search is complete, users can expand search results to "Beyond the University Libraries." Users wanting more information can tell if an item will be filled very quickly if it states on the item displayed, "get it in seven days, or borrow for 112 days." Users should be logged-in with their University NetID to view the borrowing terms for the item requested. Article turn time is fast when users provide the required information correctly and/or use the citation found within the Libraries database. Once filled out, and submitted the request is immediately sent to a partner library
Once a request is made users can expect:
24-business-hour article and chapter delivery (weekdays)

View articles up to 10 times over 60 days

One-stop shop for requesting most materials, physical or digital
Integration with ILLiad for requesting everything else
Four month checkout, no renewals (as long as the item displayed that when requested)
All Interlibrary Loan checkouts displayed in your Library Account
This Libraries service provides users with access to materials found within the California State University (CSU) school network as well as other university libraries. In addition to the network CSU schools, the University Libraries has access to 44 institutions for physical borrowing across the United States and 300 across the world for digital borrowing. The University Libraries also has access to ILLiad, a worldwide network that allows for quick turnaround times. ILLiad has access to16,000 libraries across the world.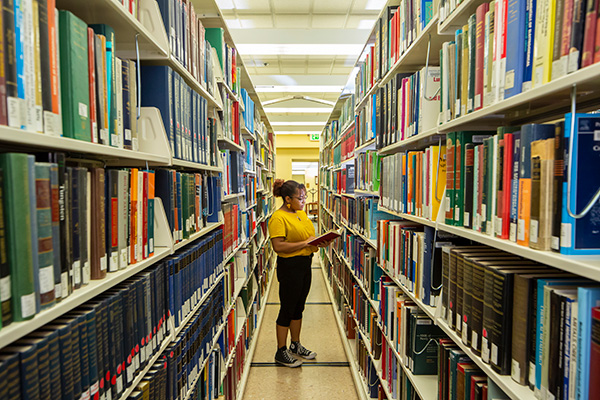 Users can order materials through library search and have them delivered by the Libraries to on-campus offices or other University Libraries location - DeLaMare Science and Engineering Library, Savitt Medical Library and Prim Library at the University of Nevada, Reno at Lake Tahoe campus. Deliveries cannot be made to dormitories or home addresses.
To learn more about this University Libraries service, please visit the Interlibary Loan and Document Delivery web page.
About the University Libraries
The University Libraries embrace intellectual inquiry and innovation, nurture the production of new knowledge, and foster excellence in learning, teaching and research. During each academic year, the Libraries welcomes more than 1.2 million visitors across its network of four libraries: the Mathewson-IGT Knowledge Center, the DeLaMare Science and Engineering Library, the Savitt Medical Library and the Prim Library at the University of Nevada, Reno at Lake Tahoe. Visitors checked-out more than 80,000 items and completed more than two million database searches.