The Discovery is now offering free admission for University students, faculty and staff through Jan. 7, 2024 with a valid University ID. This free admission program will allow the University community to explore everything that the museum has to offer, including the Monster Fish exhibit, which features work from Associate Professor Zeb Hogan, aquatic ecologist in the College of Science and National Geographic Explorer.
The exhibit, entitled "Monster Fish: In Search of the Last River Giants," has been open at The Discovery since March and features life-size sculptures of megafish, adrenaline-pumping video installations and hands-on interactive elements.
"The exhibition, co-created by the University of Nevada, Reno and National Geographic, highlights the importance and complexity of the world's river ecosystems through an exploration of rare, enormous freshwater fish," Hogan said. "The partnership with The Discovery brings a world-class experience to Reno, underscores the University's commitment to community engagement and showcases the University's vision and leadership on sustainability and education."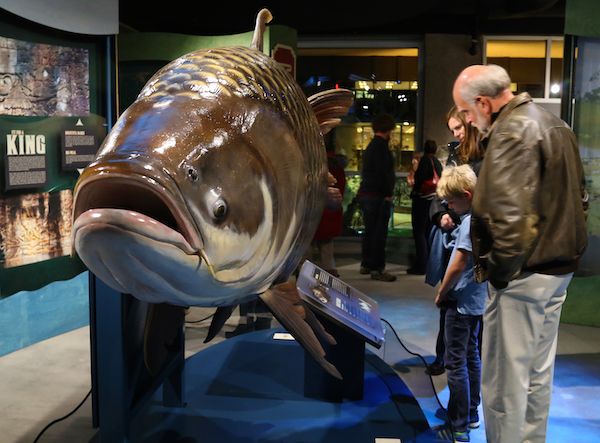 The exhibit is presented in partnership with The Discovery with support from KOLO 8 News and Telemundo (KXNV). It will be on exhibit at The Discovery through Jan. 7, 2024, and now anyone who holds a valid University ID, including students, faculty and staff, can visit The Discovery free of charge through the end of the exhibition date. Additional guests apart from those holding a University ID, including children, will still be charged the standard admission prices.
Learn more about The Discovery and the Monster Fish: In Search of the Last River Giants exhibition.