The University of Nevada, Reno first welcomed students to classes on Oct. 12, 1874. Starting this year on Oct. 12, 2023, the University will kick off the yearlong sesquicentennial celebration through October 12, 2024, the date marking the 150th anniversary.
Since the University first welcomed students to classes on Oct. 12, 1874, the University has become central to the success of the state. This yearlong 150th anniversary celebration will be a time to recognize and share the collective achievements of this institution – throughout its history, into the present day as well as into the future.

To help develop a unique look and feel for a year's worth of special events, stories and other planned activities, the University is seeking input in choosing a 150th anniversary logo.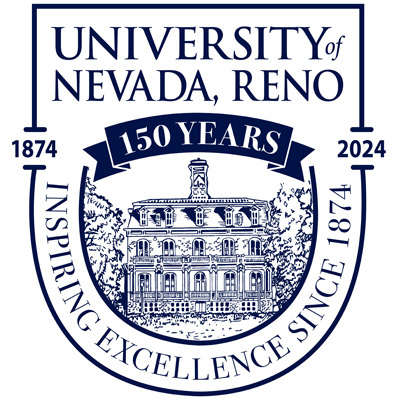 The three distinctive logo designs can be viewed on the Sesquicentennial website. Each design reflects the campus, the history of the institution, and the integral connection with the state of Nevada and the many communities it serves. You can help us choose the University's 150th anniversary logo starting on Monday, Jan. 30 and running through Sunday, Feb. 5.
In addition, the University is collecting ideas from the campus community through the University's Sesquicentennial website on potential events, activities and acknowledgments connected to the 150-year history of the institution.