College of Engineering Dean Erick Jones attended the unveiling of the new Tesla Semi, an all-electric class 8 commercial semi truck, at a Dec. 1 event at the Gigafactory in Sparks.
Tesla and the College of Engineering have a history of collaborating on student internships and job opportunities. Most recently, engineering students attended the Nov. 17 Tesla Demo Day to engage with engineering and hiring teams at the Gigafactory.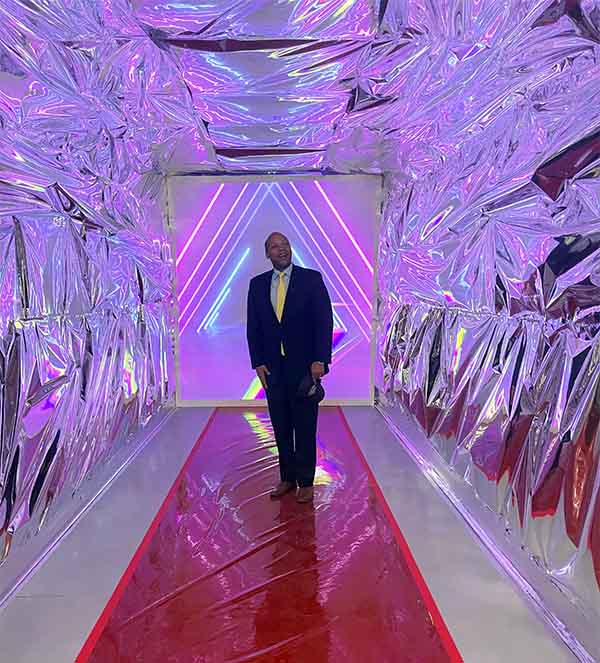 The Dec. 1 event showcased the first delivery of the Tesla Semi to client Pepsi. The Tesla Semi reportedly will have an estimated range of 500 miles on a single charge, pulling up to 82,000 pounds.

"I believe this feat will challenge all engineers and the next generation of engineers to think about design that is innovative, exciting and sustainable," Jones wrote in a social media post about the event.

Jones also extolled Tesla CEO Elon Musk, who was inducted into the National Academy of Engineering in February.
"I had the opportunity last night to watch one of the greatest engineers of our time roll out an EV tractor trailer that will improve global sustainability, support equitable community infrastructure and possibly improve the driver shortage through the "cool" factor," Jones wrote.
Sustainable, net circular and green are a focus for the College of Engineering, as well as equitable community infrastructure.