The University Libraries is pleased to share its newest unique collection, the Reno Gazette Journal Photograph Collection, with its community of users. It consists of approximately 1.5 – 2 million photographic negatives documenting the happenings across Northern Nevada communities spanning the period of time covering 1959 to the 2000s. The comprehensive coverage of people, places, events, fashion and style found in the collection is unparalleled. There is no other known collection publicly available providing this degree of photographic documentation of the development and social history of the region in the 20th century. Additionally, more than 117 names of different photographers have been identified so far.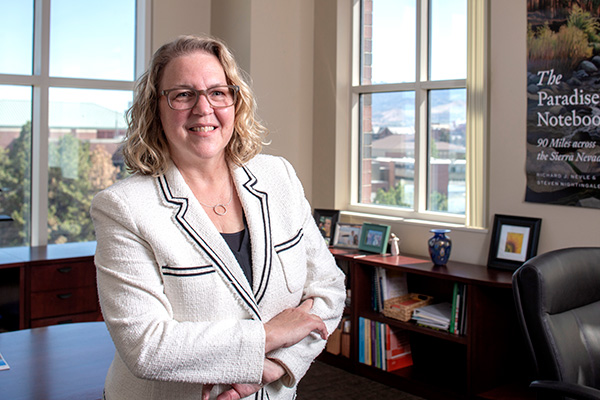 "Outside of our Political Papers collection, this new addition serves as another jewel in the Libraries' crown," Dean of University Libraries Catherine Cardwell said. "The RGJ Photograph Collection ensures discoverability and access to a rich resource that is available for use to meet scholarship, learning, personal enjoyment and research needs."

Requests for copies of photos have risen in the Libraries' University Archives department by more than 33 percent between 2018 and 2021. Permission to publish requests have risen by 50 percent from 2019 through 2021. This demand continues to grow as Special Collections and University Archives (SCUA) adds to its digital collections and enhances descriptions of its archival collections.
"People tend to request documentation from the 1950s, 60s, 70s, and 80s," Assistant Professor and Director, Distinctive Collections, Head of Special Collections and University Archives Kim Anderson said. "Now we have excellent visual resources to share. The collection is even pre-licensed for all but commercial uses; meaning researchers can publish in non-profit presses from it, students can use it to design digital projects or learn how different social movements of the 20th century played out locally, and homeowners and residents can use it to research history of their house or neighborhood."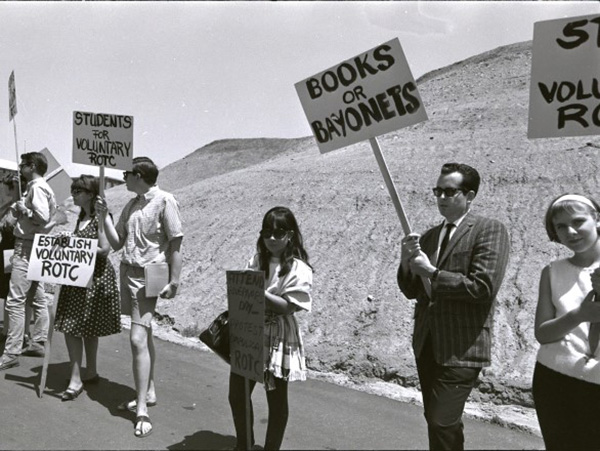 A grant totaling nearly $79,000 was awarded to the Libraries by the Institute of Museum and Library Services through the Library Services and Technology Act, administered by the Nevada State Library, Archives and Public Records in July 2021. Work associated with the grant was completed at the end of August 2022.

Funds awarded were used to process, rehouse and describe the original photographic negatives collection, as well as support the digitization of one box of negatives and the creation of descriptive metadata, along with cataloging work necessary to make the collection findable, shareable and useable.
The collection came to the Libraries from the Reno Gazette Journal in early 2020 in 360 boxes of various sizes, all filled with envelope after envelope of photographic negatives. The Libraries were offered this collection because the Reno Gazette Journal was changing building locations and no longer had room for the collection or a staff position to manage the collection.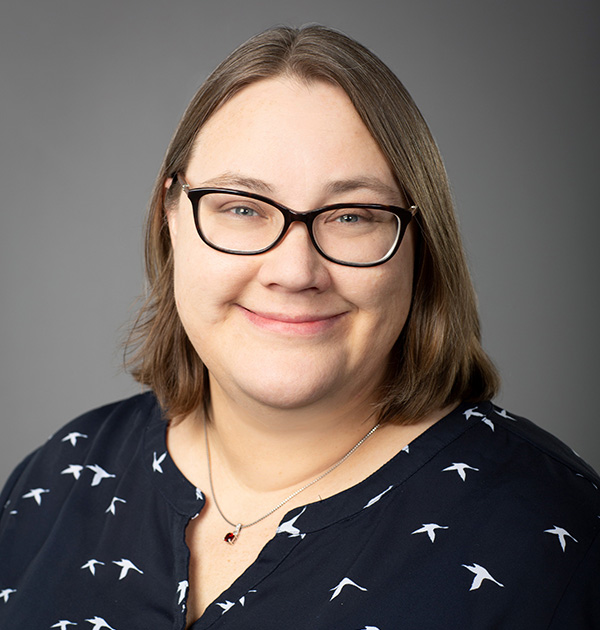 The Libraries' Special Collections and University Archives (SCUA), Digital Services and Metadata, Cataloging, and One-Time Acquisitions (MCOTA) departments collaborated, sharing their expertise in order to fulfill grant requirements and make the collection available for use.

"People trust the Libraries to take good care of collections like this," Anderson said. "From the initial conversation to the legal negotiations, to working with Gannett and the RGJ, the Nevada System of Higher Education Board of Regents and grant funders, we strive to serve our constituents by offering them important and complex primary sources that are easy to access and use."
Special Collections and University Archives
Elspeth Olson, former SCUA Project Archivist and current Outreach and Public Services Archivist, spent a great deal of time working with the collection, assisted by students Rachel Cornish, Ameda Uwaifo and Samuel Sheridan.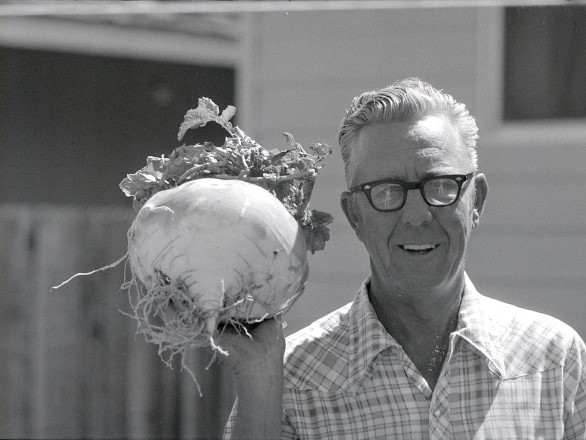 "This collection is fascinating in how it demonstrates Reno as both a big and little city," Olson said. "You can see photographs of citizens protesting the Vietnam War next to several images of a cat stuck up a telephone pole, followed by novelty vegetables on display at local county fairs.

"It really shows how Reno lives up to its designation as the Biggest Little City."

Through her work Olson transcribed all information found on the original photographic negative envelopes that were housed in the boxes SCUA received from the RGJ. She had to describe what photographic negatives were inside each envelope in order for the information to be captured for inclusion in the Libraries' online description of the collection.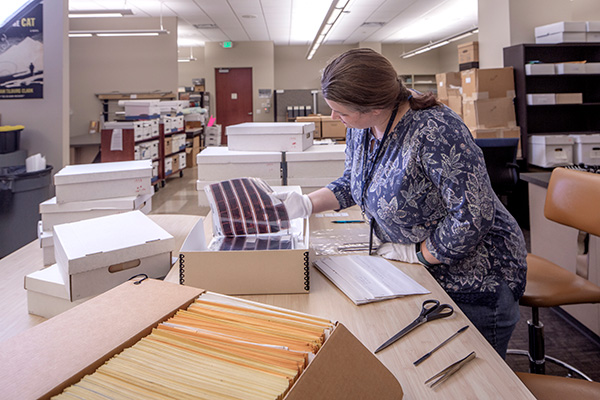 Olson moved photographic negatives from their original acidic, decades-old envelopes to new archival housing to protect the materials from further damage and to facilitate use by visitors to the SCUA reading room. Finally, she organized the photographic negatives in new housing so they can be stored and accessed by users without excessive handling.

A portion of the images from this collection are now available online through the Libraries' Digital Collections. The bulk of the collection can be requested for viewing by coming to the SCUA reading room or by reaching out to the Libraries through Ask An Archivist. SCUA has staff that will assist with the retrieval of the requested materials, as well as will provide the light table needed to view photographic negatives.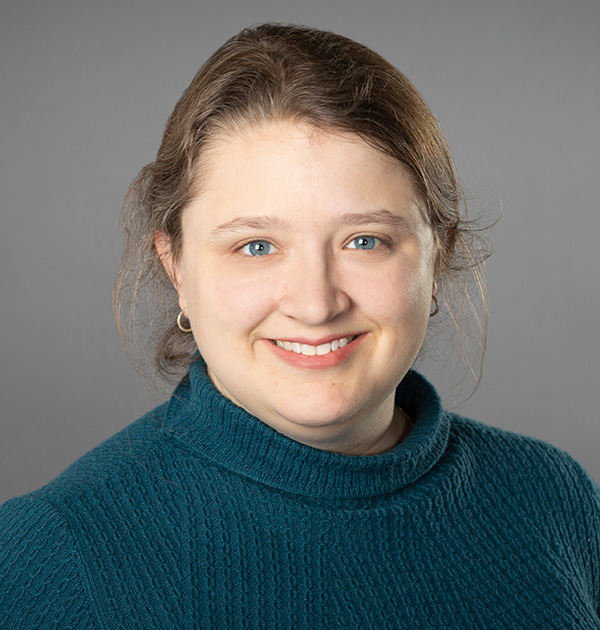 In working with the photographic negatives, Olson said, "I was surprised by how menacing snowmen looked in black and white negatives; all black body with white, glowing eyes! Same thing goes for the negatives of someone in an Easter Bunny costume."

When the description and rehousing work was complete, Olson created an online collection guide, or finding aid, to assist users such as researchers, historians, professors, students and other members of the general public in locating and understanding how to potentially use the materials available in the collection.
Digital Services
Once SCUA was finished with its portion of the project, a team of two student workers, Marisa Kuhlman and Kayla Arcangel, and one full-time staff member, Katherine Dirk, from the Libraries' Digital Services department, spent four full weeks photographing and digitizing one box, or 750 photographic negatives, from the 1959 time period.
Digital Services, SCUA and MCOTA worked together to decide which box of photographic negatives to digitize. All digitized materials must have metadata in order to be presented online.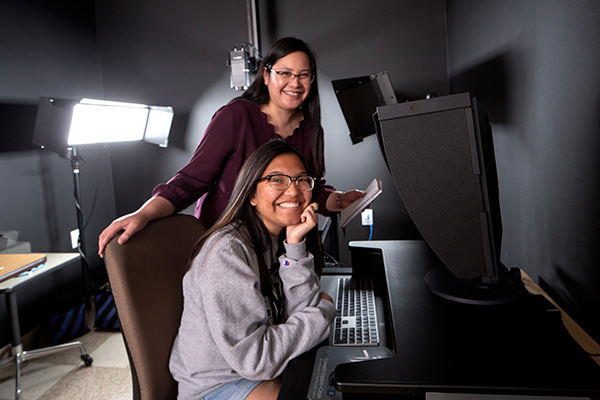 "Our thinking was to select the oldest box of materials for digitization, which coincides with the lead-up to the 1960 Winter Olympics that took place at Lake Tahoe," Assistant Professor and Head of Metadata, Cataloging, and One-Time Acquisitions (MCOTA) Emily Boss said. "An event of high interest as well as starting our digitization effort at the beginning of the collection seemed like the best way to begin.

Photographic negatives in the 1959 box also cover city events, wedding ceremonies, Shriners deplaning at the Reno Airport and more.
This digitization pilot enabled the Libraries to develop a capture profile that can be used for further digitization of the collection, refined local digitization workflows for photographic negatives and eliminated a need for a costly full digitization effort right away.
Dirk said photographic negatives are very labor-intensive materials to digitize.
"We have to take each negative out of its sleeve and place it in a transmissive holder that holds it over a light table. Then, we use a high-resolution camera to capture the image. Often we have to adjust and/or play with the lighting to find the right levels to ensure it's the best it can be. This means we may need to take multiple shots for each negative. We also have to be aware of any chemical degradation that has impacted the negative. Degradation to the original photographic negative can affect how the digital positive turns out. Our camera is tethered to imaging software that reverses the photographic negative into a positive, and we finally get to see the image we've spent so much time working with.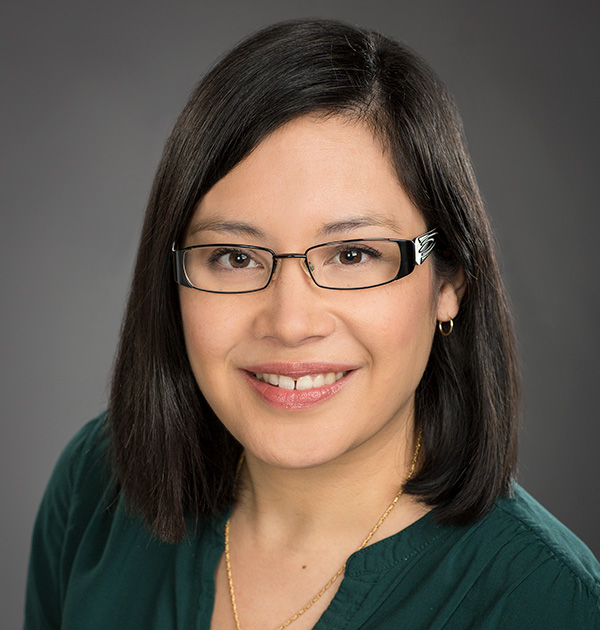 She added, "After capture, there is post-production work that has to be done for each negative. Essentially, each negative has to be processed similar to how photographers would process a negative in a darkroom, but now adjustments are made digitally to the exposure, brightness, tone, and color balance. It's a lengthy, but exciting process."

She also reflected on how judicious photographers had to be when taking pictures during this period in history. She said her two student workers were surprised to see how dressed-up photo subjects were – men in full suits and women wearing dresses, with full hair and make-up.
In her role, Dirk created a template for use in creating the collection's digital objects. She set-up equipment configurations for automating and standardizing the digitization of the photographic negatives using the Libraries local set-up. She then digitized the photographic negatives from the collection to understand what would be required for capture and post-production if the entire collection were to be digitized. The Libraries is currently exploring whether a large-scale digitization effort should be considered for this collection since the team is aware of the amount of time needed to digitize a single box of photographic negatives.
Metadata, Cataloging and One-Time Acquisitions
Once the Digital Services team was finished with its portion of the project, Assistant Professor and Head of Metadata, Cataloging, and One-Time Acquisitions Emily Boss, along with two student workers Ryan Lunt and Jaylah Davis supervised by Metadata Technician Shelly Sarfati, spent time developing metadata descriptions for the 750 digitized images.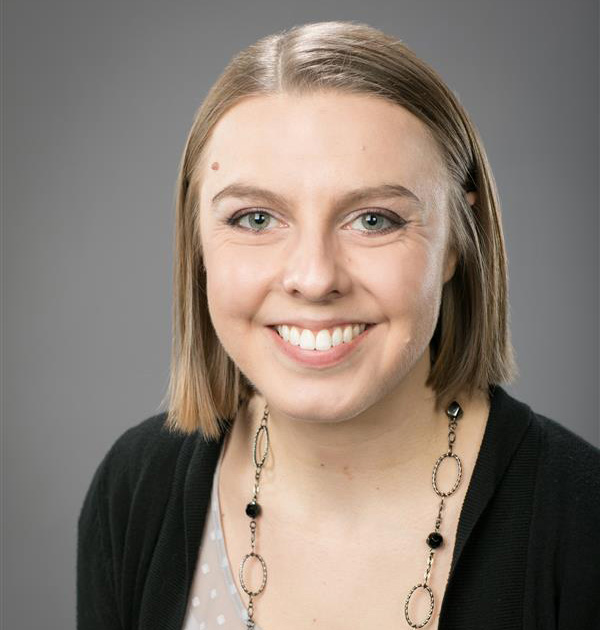 Boss and her team used digitized versions of the 1959 Reno Gazette Journal newspaper to determine which photographic negatives from the collection appeared in the print newspaper as a way to verify the image and ensure accuracy in the image descriptions.

"There were quite a few newspapers to look through," Boss said. "We compared the photographic negative housed in the collection to the printed images found in the digitized paper. Then, we'd transcribe the image headline, image caption, date and page it appeared on in the print edition. This was used to create metadata for photographs that originally had no context by themselves."

At times this work can be tricky, she said.

"In this instance, there were several times when we came across multiple images of the same event," Boss said. "For example, we found several images showing the same scene - a police training exercise with police dogs in a park; people we assume to be police officers in training, or volunteers. In order for these similar images to be findable by users they each had to be described slightly differently which isn't always easy."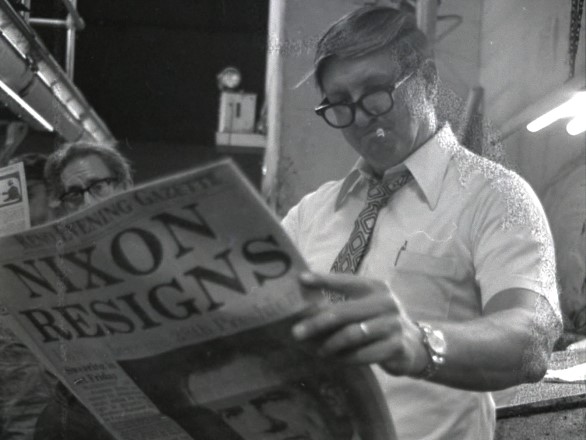 For the metadata to meet its mark it needs a keyword to ping on. Those working with Boss had to think about how people would use these photos and give each of them the proper description and context.

The collection is compliant with all relevant archives and library standards making it easily discoverable in web searches. A library catalog record for the collection was created, enabling it to be easily discoverable by anyone with an internet connection. Key figures in Northern Nevada history were identified by name making it possible to find never before seen photos of political figures, artists, and other notable persons.

Boss and her team also identified the variety of photo negative formats found in the collection and noted format details in the metadata descriptions of the digitized materials. These formats change over time making it possible to see the progression of photography technology throughout the collection.
The collection is of high value to researchers, Nevada public
"The amount of teamwork and collaboration required to complete a project like this is immense," Anderson said. "I feel very proud to be able to say the University Libraries houses this collection and has it available for use."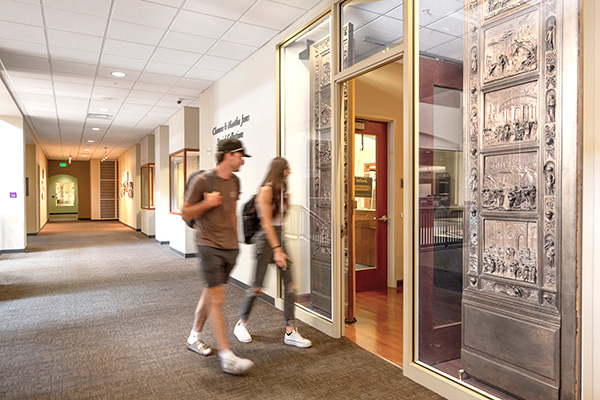 Libraries users will benefit from the vast increase in available material documenting diverse communities and events since 1959. The collection is easily discovered and is available for non-commercial and personal re-use at no cost. Commercial uses require working with Gannet to secure licensing. Discoverability and access to this unique collection and comprehensive resource is ensured through the inclusion of the collection in the local library catalog, the open web, and the Digital Public Library of America through its partner Mountain West Digital Library.
Additionally, SCUA offers 10 scans/copies for free every 6 months so users are able to access, publish, obtain copies or otherwise use these materials for most purposes for free.
To learn more about SCUA or the Reno Gazette Journal Photo Collection please visit Special Collections and University Archives online or email Elspeth Olson.
About the University Libraries
The University Libraries embrace intellectual inquiry and innovation, nurture the production of new knowledge, and foster excellence in learning, teaching and research. During each academic year, the Libraries welcomes more than 1.2 million visitors across its network of four libraries: the Mathewson-IGT Knowledge Center, the DeLaMare Science and Engineering Library, the Savitt Medical Library and the Prim Library at the University of Nevada, Reno at Lake Tahoe. Visitors checked-out more than 80,000 items and completed more than two million database searches.
Special Collections and University Archives
Special Collections and University Archives contains the Libraries' rare books, book arts collection, manuscript collections, and University Archives. The materials housed in SCUA are available to all individuals for research and scholarship. For questions about Special Collections and University Archives questions please email Department Head Kim Anderson or call 775-682-5614.