Wildfires and smoke pollution have always been prevalent in our region. Most could safely say it has become a seasonal regularity. While we were lucky to not have been heavily impacted by smoke pollution throughout most of the summer, we now find ourselves in the midst of a smoke plume caused by the Mosquito Fire burning in Placer and El Dorado counties. Environmental conditions in the Reno/Sparks area make us prone to lingering wildfire smoke and air pollution. Because of this, it's important to take the necessary precautions to keep you and your family healthy.
School of Public Health Professor Matthew Strickland, Ph.D., MPH is an environmental epidemiologist who studies the population-level health effects of outdoor air pollutant concentrations. Professor Strickland weighs in on the air conditions here locally, "You may have seen the American Lung Association's State of the Air where they rank the cities – and we don't have a very good ranking. It really is because of fires. Urban pollution from things like coal burning, power plants, vehicle emissions – those have dropped substantially nationwide, including in Reno."
Professor Strickland goes on to say that in Reno, the average air quality is either, "really good or really bad." In addition to the smoke pollution we tend to experience in the summer and fall, Reno's air quality is also impacted by wintertime inversions. These are a meteorological phenomenon which trap a dense layer of cold air under a layer of warm air, acting like a lid that keeps pollutants in the cold air near the valley floor. This event is typical in mountainous places like Reno, Salt Lake City and Boise.
Despite the drastic ups and downs of our local air quality, Professor Strickland stresses that we shouldn't overlook the overall improvement that we've seen over the last couple decades. "I think it's easy if you're an environmentalist, to fall into despair about some of these things, but we really have had big improvements. EPA regulations implemented to protect public health have resulted in dramatic cuts to emissions from power plants and vehicles, and increased adoption of electric and hybrid vehicles should result in further improvements. The big challenge facing the Western U.S. is that we cannot manage and regulate emissions from wildland fires in the same way that we can control pollutants emitted from smokestacks and tailpipes."
Muge Akpinar-Elci, M.D., MPH, Dean of the School of Public Health is a pulmonary and critical care physician and public health practitioner, whose research interests include air pollution and respiratory health.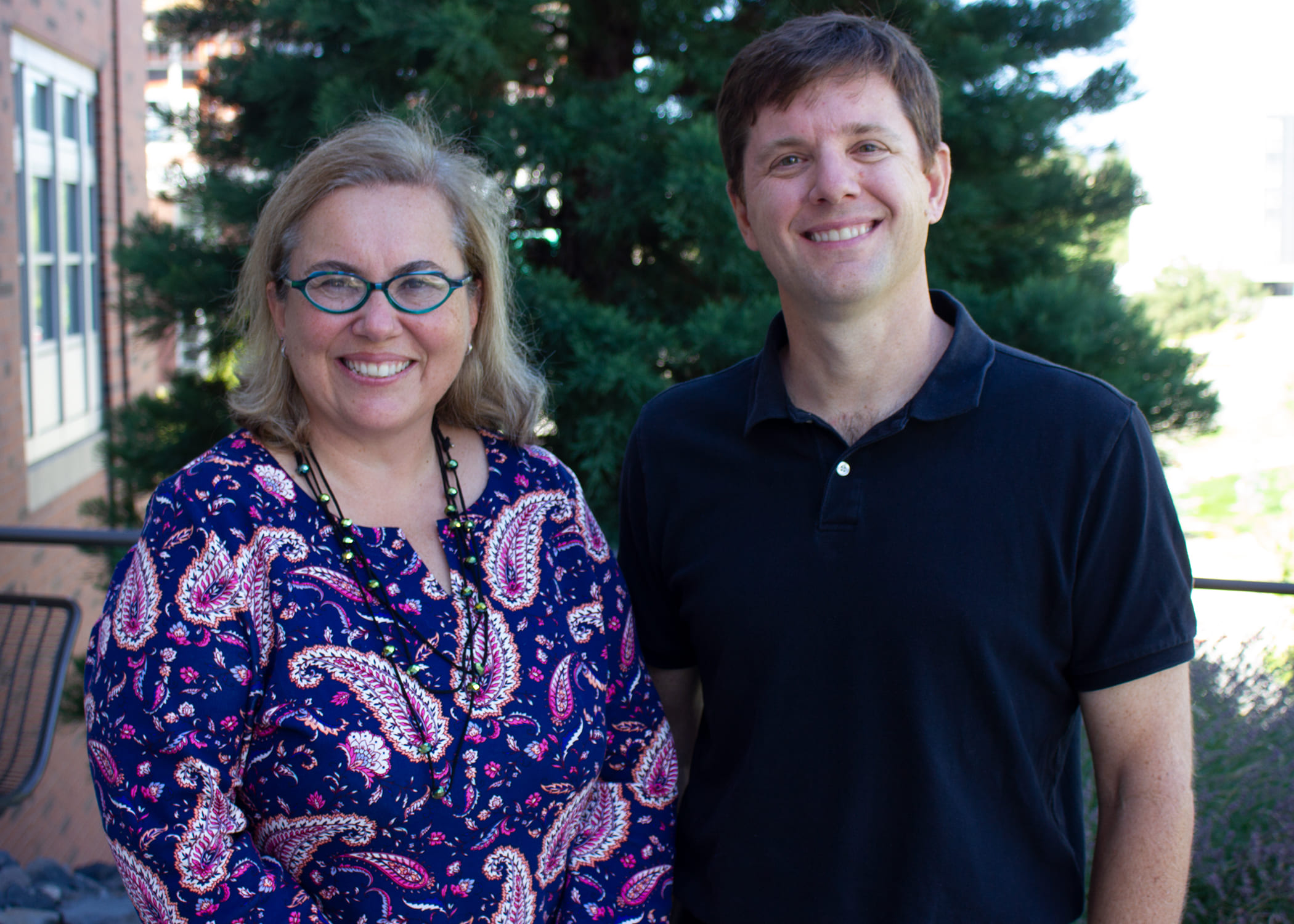 Dr. Akpinar-Elci reflects on the struggles our region has endured with wildfire smoke, "Destructive wildfires have become a significant concern for many regions including Northern Nevada. The short-term impact of wildfires on human life and the environment have been clearly observed, however the longer-term effects of wildfires are less clear and more difficult to observe, especially as they relate to the public health impact on communities exposed to wildfire smoke. In one of our recent studies, my colleagues and I evaluated the long-term effects of wildfire smoke as they pertain to our respiratory systems. The impact was measured one year after the 2011 wildfire in the Great Dismal Swamp National Wildlife Refuge and our results indicated that the effects of wildfire smoke can linger significantly longer in our respiratory systems than what had previously been reported. Therefore, the issue is huge and an important public health problem regionally and globally."
When asked what the School of Public Health is doing to stay on top of the impacts of poor air quality in the Reno/Tahoe area, Professor Strickland adds, "We have an ongoing study where we are estimating the health effects of wildfires on the Reno, Sparks and Carson City populations among people using Renown hospital systems for clinical care. Two Ph.D. students from the School of Public Health are working with me to conduct data analysis and communicate the results from this research."
Dr. Akpinar-Elci provides, "Our school is committed to providing high-quality technical expertise, research and helping our communities. Professor Strickland is one of our highly respected faculty in this field and his expertise undoubtedly supports our community."
While we're always hopeful that our local air quality remains in a healthy range, here are some tips on staying safe while our region experiences wildfire smoke pollution:
If air quality is poor, keep windows shut and consider using indoor air purifiers
Limit exposure to tobacco/marijuana smoke
Listen to your body – limit outdoor activity if you develop a cough, headache or other pollutant caused symptoms