The Hearst Journalism Awards Program recently announced the winners of the national 2021-2022 competition. Students from the Reynolds School of Journalism at the University of Nevada, Reno earned five awards, the most wins the school has received in a single academic year. Students Andrew Mendez, Bryan Hofmann, Jarrette Werk and Kennedy Vincent won top awards for their submissions.
Andrew Mendez
Since submitting to the program in 2019, Andrew Mendez has won four Hearst Awards, the most of any Reynolds School student. He earned a spot in the top 20 of the Breaking News category in 2019 and placed in the top 20 of the Audio category in 2020. This year, Mendez earned 9th place in the Multimedia Innovative Storytelling and Audience Engagement Competition and 10th place in the Multimedia Digital News/Enterprise Competition.
"Having won before, I know how hard it is, but being able to say I won twice in one academic year is unbelievable," Mendez said.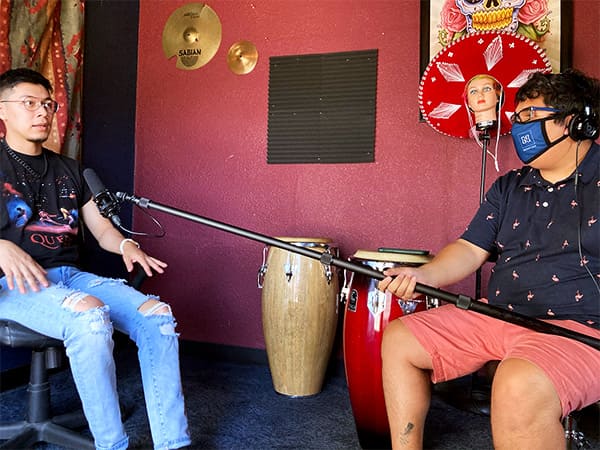 His winning story this year was produced through the NPR Next Generation Bootcamp, a week-long workshop training project co-sponsored by NPR, NPR member stations and the Reynolds School where students produce character-driven multimedia stories and each student is paired with a professional mentor.

"Being a part of NPR's Next Generation Bootcamp last year was amazing and gave me the opportunity to produce work in both English and Spanish," Mendez said. "It was an amazing experience to have been a part of that program, but knowing the work I produced is award-winning is amazing."
Through his time as a student journalist, Mendez has had an internship at the L.A. Times and reported for KUNR and The Nevada Sagebrush. When he graduates in December of 2022, Mendez hopes to have a career as a bilingual business journalist.
"Even though this is where my goal is set right now, I never truly know where I will end up as a journalist," he said.
Bryan Hofmann
Bryan Hofmann received third place in the TV2 News Competition and earned a $1,500 award. His winning submission was a series of stories on the Caldor Fire that burned in Northern California from August to October in 2021.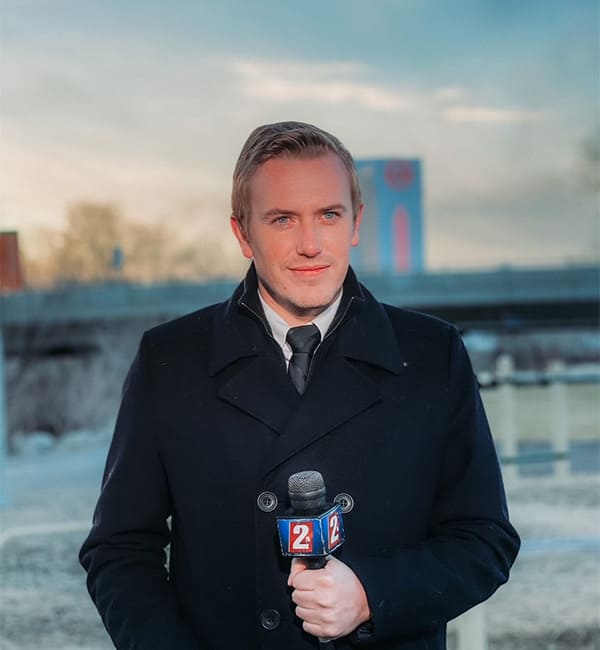 "The public's support and interactions with me, being allowed to check on their property [as] part of the media, drove me to stay out there and produce several videos driving through neighborhoods, giving updates and answering questions," Hofmann said.

He will graduate from the Reynolds School with his bachelor's degree in journalism this year and currently works for KTVN 2 News as a news anchor and reporter.

"I have learned so much even being in the industry already," Hofmann said. "There are now new methods and ways to put together stories that people care about."
Hofmann hopes to work in field reporting, breaking news, wildfire coverage and international coverage in his journalism career.
Jarrette Werk
Jarrette Werk earned 12th place in the Multimedia Digital News/Enterprise Competition for a story he wrote about Jolie Varela, the founder of the collective Indigenous Women Hike.
"Knowing my work is being recognized in this way is humbling," he said. "I am extremely honored to have these opportunities to share some of the important stories within Indian Country in these capacities."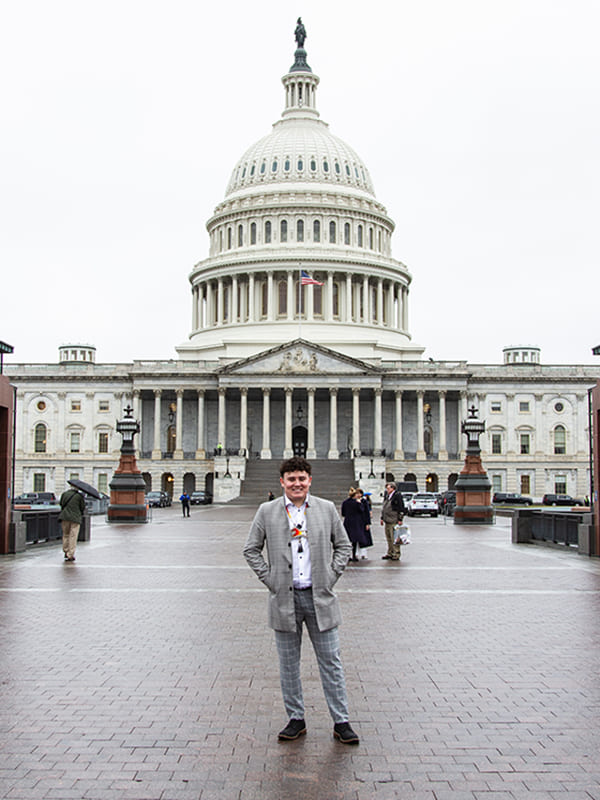 Werk's project was also produced through the NPR Next Generation Radio Bootcamp. In the program, he was paired with Anh Gray, an audio coach and journalist, as his mentor in telling this story.

"She helped guide me throughout the creation process and encouraged me to take agency over my storytelling, and she played such a huge role in building my confidence in my abilities as a storyteller," Werk said.

After he graduates in December of 2022, Werk plans to continue sharing stories centered on Indigenous communities through digital news, audio reporting and photojournalism.
"An ultimate goal with my photography is to take a portrait of at least one member of every Tribal Nation throughout Indian County," Werk said.
Kennedy Vincent
Reynolds School student Kennedy Vincent earned a spot in the top 20 of the National Hearst Audio Competition, in which there were 67 entries from 41 universities.
"It's a blessing to have been able to enter and actually place," Vincent said. "I have been wanting to apply to the Hearst Awards for the past three years and, in my final semester, it was such an achievement when I entered for the first time and then placed top 20."
Vincent submitted two audio stories that she wrote for the Reynolds Sandbox, which publishes multimedia student reporting, to the distinguished competition. The first article, "Reno Bus Drivers Were Part of Striktober Trend," reported on a local strike. The second article, "Washoe County Teacher Shortages Create Opportunities for Substitutes," focused on the lack of substitute teachers in the Washoe County school district.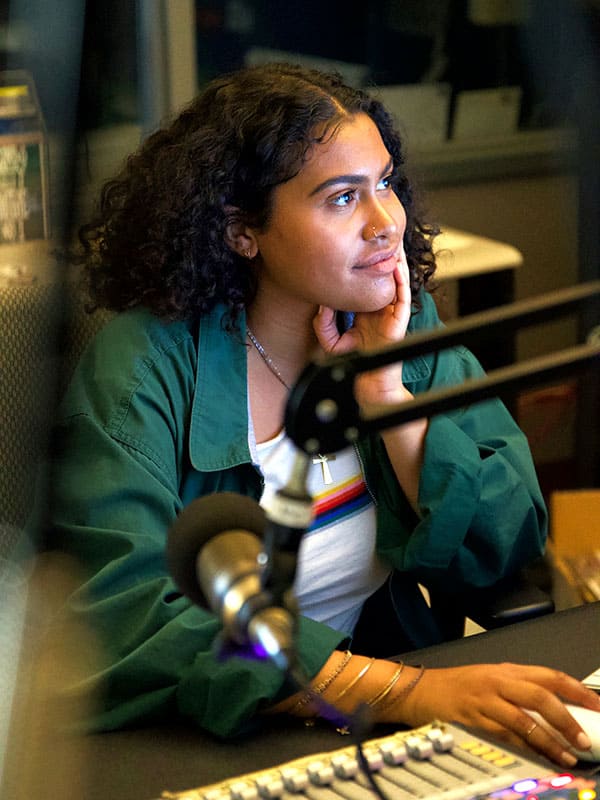 "My experience as a student journalist so far has been eye-opening," she said.

The Reynolds School's Lecturer of Digital Media and Cross-Cultural Reporting Nico Colombant inspired Vincent to submit her work after she learned audio and investigative reporting in his classes.

"I've always wanted to be an international reporter, so to learn from his experiences through his teaching, and also being able to learn radio from someone who has so much experience, allowed me to really dive deep within radio," Vincent said.
As a first-generation college student graduating this year, Vincent has been able to reflect on how much her journalism abilities have grown through her time at the Reynolds School. After graduation, she hopes to continue into a career as a multimedia journalist and build her own media company.
"I want my work to truly be focused on uplifting the collective," Vincent said. "There's so much negativity within news, and I want to focus on surrounding my work with investigative stories, global rights and community healing."