Katie Hutchings knew she had made it in the film industry when she was sent by Warner Brothers to work at the "Harry Potter and the Deathly Hallows: Part II" premiere in New York. 
"It was the best experience of my career," Hutchings said. "I knew I was doing exactly what I've always wanted to do."  
Now, as the vice president of marketing for Skydance Media, the Reynolds School of Journalism alumna has had plenty of pinch-me moments in her career. In her role at Skydance, Hutchings handles the digital and social presence of the brand, collaborates with its distributors, such as Amazon, Netflix, Apple and Paramount, and makes sure all the company's marketing needs are met. She's currently working on the television show "REACHER" (Amazon) and films "Top Gun: Maverick" (Paramount) and "The Adam Project" (Netflix).
"The big thing that I have to do within my job is to delegate," she said. "I help to oversee a lot of things where I'll make sure that, in terms of brand equity, everything looks great." 
Though her job requires hard work, Hutchings has a passion for her career as she always knew that she wanted to work in the film industry. 
"I remember in eighth grade going downstairs in my dance dress on Oscar day and telling my mom that I was going to be there one day," she said. "It's always been my dream."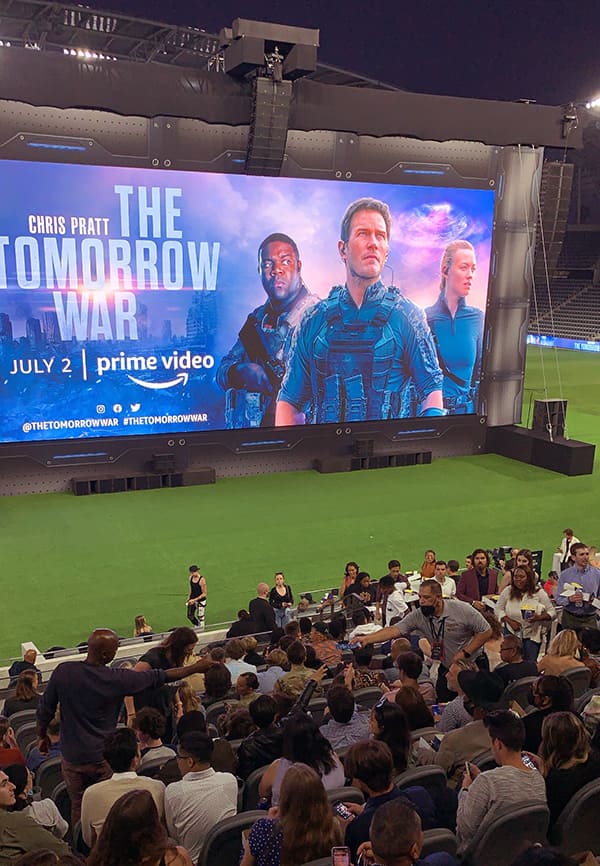 Hutchings was born in Reno, Nevada, and was raised in Las Vegas. By the time she went to college, it made sense to attend the University of Nevada, Reno. After participating in broadcast journalism in high school and being told she would do well in public relations, she decided to enroll in the Reynolds School.

"It was the best time of my life," Hutchings said. "I really loved my time in Reno." 

Senior Lecturer of Public Relations and Advertising Alison Gaulden was an adjunct professor at the Reynolds School when Hutchings was a student and continues to be a guide to her now. 

"Katie was sass and bravado, a sponge soaking up everything I shared with the class," Gaulden said. "I've continued to mentor her since the day she graduated, and yet she's enlightened me on changes in the industry." 
After graduating in 2009, Hutchings moved back to Las Vegas and got a job working in corporate communications for a PR firm. As a "blessing in disguise," she got laid off from her job and decided to make the move to Los Angeles. 

"I'd always known I wanted to move to LA," Hutchings said. "I was sort of plotting and planning, and, throughout that, I realized [that] there's never going to be enough money saved, there's never going to be enough time." 

Sleeping on her friend's couch for the first few months in LA, Hutchings realized that breaking into the entertainment industry would be no easy feat. However, a family friend working at Warner Brothers put her name up to be considered as a temp for the company.
"I was willing to just take anything at that point to get my foot in the door," Hutchings said.  
The skills that she gained at the Reynolds School, such as PR knowledge and basic Photoshop and Illustrator abilities, helped her get a job managing a loyalty program for Warner Brothers. 
"One thing that I've learned is that a career path is not linear."
"While I was there, I started to [think,] I need to add value," Hutchings said. "I need to find a way to prolong my time here." 
She convinced her boss to let her utilize Facebook, which was only just emerging as a platform at the time, to interact with members of the loyalty program. 
"I was teaching myself Facebook and I was noticing that executives of the studio were starting to come to me and ask me questions about social media," Hutchings said. "I was sort of winging it and teaching myself."  
Soon she realized that by authentically engaging fans with film titles, posts saw more engagement and increases in sales. 
"We posted a heart emoji, before emojis were even a thing, on "The Notebook" and saw that post just skyrocket," Hutchings said. 
After a few years as a coordinator of direct-to-consumer marketing at Warner Brothers, she moved on to work at a creative ad agency as a manager of social media and later to a director of social media and marketing at another firm. At the agencies, Hutchings worked on titles such as "Orange Is the New Black," "House of Cards" and "Grace and Frankie." 
"I learned how to have a 360-degree approach to a campaign; what I was doing was much bigger than just working in social," she said. "I helped grow the 'Orange is the New Black' social pages from zero to over a million in just the first couple of seasons - it was the most talked about show while I was on the account." 
Working at agencies taught Hutchings many skills that benefitted her when she decided to become a freelance marketing consultant in 2017. 
"With my experience working both agency and studio side, I had gained this really great perspective where I understood the needs and asks for both," she said. "I was nimble and knew how to be a little bit scrappy, but what I call an elevated scrappy."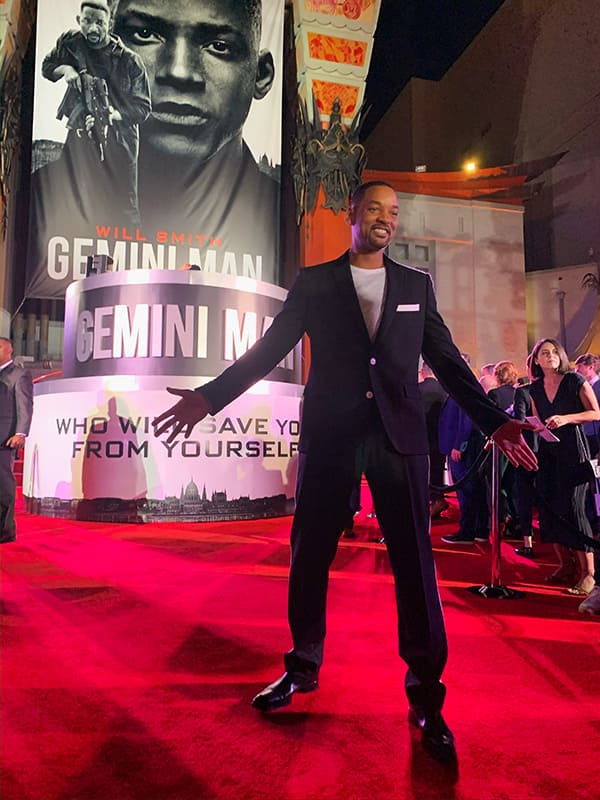 One of Hutchings' projects at the time was building a program that connected diverse creatives with studios and brands in the entertainment industry. She also worked with filmmakers like Lee Daniels and with brands such as Necessaire, Footlocker and Paramount Pictures.

After years of agency and freelance work, Hutchings decided that it was time to go back to the studio side of the industry. In 2019, she got a job as the director of digital marketing at Skydance, a role that has now evolved to VP of marketing.     

"One thing that I've learned is that a career path is not linear," Hutchings said. "I actually am in a career that I did not major in; social media marketing was not taught when I was in school." 

Advice that Hutchings gives to students and recent graduates looking to enter the entertainment field is to intern, use LinkedIn as a resource, foster relationships and try everything.  

"It's a fabulous time for people if they can start applying for Zoom internships at studios to get the experience and to make the connections," she said. "Put yourself in places that are going to help you get to that next level, even if it's not what you immediately want or know, you can always teach yourself [and] use other people as resources."
Hutchings' own resourcefulness, innovative thinking and sharp public relations and marketing skills allowed her to progress in a competitive field at a time of evolution with the emergence of social media. 
"I saw something that interested me and I took a step forward," she said. "I made a lot of missteps along the way but, ultimately, it got me into places and in front of people that I never thought I would meet."
Even after working in the industry for over ten years, Hutchings still thinks back to her surreal time working at the "Harry Potter" premiere and remembers her passion for the film industry. 
"I get to connect the world with content that they love, with people they love, with stories that they love," Hutchings said. "That's something I try not to take for granted."