The University of Nevada Reno has been awarded a grant to support research on harm reduction, led by Professor Karla Wagner, Ph.D. The award is funded by the National Institutes of Health (NIH) Helping to End Addiction Long-term Initiative, or NIH HEAL Initiative, through the National Institute on Drug Abuse (NIDA), part of the NIH. HEAL-funded research is seeking scientific solutions to the national opioid crisis, which took 107,000 lives in the United States in 2021.
To address the overdose crisis in the United States, the NIH has established a research network that will test harm reduction strategies in different community settings to inform efforts to help save lives. Harm reduction refers to approaches such as syringe services and naloxone distribution programs that help reduce certain health and safety issues associated with drug use. Researchers in this network will test strategies to connect people who use drugs with services and treatments, and measure the effectiveness of these interventions in reducing overdose deaths and other outcomes.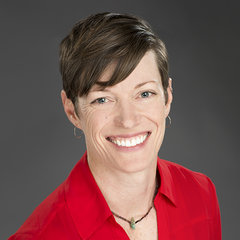 "This research grew out of many years of working to understand how the overdose crisis has impacted people who use drugs," said Professor Wagner. "This project will center the voices of people who have been doing the heroic work of responding to overdoses in their communities. We hope to provide actionable strategies for reducing harms and ensuring that the public health response to the overdose crisis is focused on the people who are most acutely affected."
The new harm reduction research network will include nine research projects and one coordinating center. Professor Wagner and other grantees will investigate harm reduction strategies for their effectiveness in preventing drug overdoses and other adverse outcomes, sustainability and level of individual and community engagement. All projects will have a community advisory board and/or people with lived experience will have paid positions to support the research.
"Dr. Wagner's research and contributions toward harm reduction are impressive as much as they are impactful for our communities," adds Muge Akpinar-Elci, Dean of the School of Public Health. "I am so proud to have such dedicated faculty representing our School and look forward to seeing how Dr. Wagner will continue to support people experiencing the effects of substance use."
To read more about the details regarding the NIH harm reduction grant, we encourage you to read the NIH NIDA press release.