Through the efforts of Lydia Huerta and Debra Harry from the University of Nevada, Reno's Department of Gender, Race, and Identity, and with a grant for the Resistance and Resurgence Series from Nevada Humanities, the University is able to bring feminist Indigenous speakers Leanne Betasamosake Simpson and Beverly Jacobs to campus. The lectures will be held on April 21 and May 3, respectively.
"These opportunities aim to support Nevada Humanities in their mission to connect and transform communities and support programming that explores issues that matter to Nevadans," says Huerta.
Guest lectures such as Simpson and Jacobs offer valuable, firsthand experience and insight into the Indigenous experience in contemporary times. As Indigenous, interdisciplinary scholars, Simpson and Jacobs present their lectures on campus to educate the community and emphasize the vital importance of recognizing and acknowledging Indigenous causes, realities and issues. By providing a platform for this lecture series, the University helps underscore the importance of having these discussions and bringing awareness to this topic. ·
Simpson's lecture will address the relationship between women and the environment, while Jacobs' lecture will focus on the epidemic of missing and murdered Indigenous women.
"It is important to bring Indigenous speakers to campus and the broader community because they offer valuable knowledge that has not been traditionally recognized by academic institutions," Huerta said. "To be able to offer our student body an opportunity to learn from and be in dialogue with people who have been doing the work of resisting and transforming their communities."
The representation that is provided through programming events such as Indigenous guest speakers, like this on the University's campus, makes the need and demand for information about Indigenous knowledge systems, social issues and access to local Indigenous and Northern Nevada decolonialized practices.
By promoting knowledge and awareness of the restoration of Indigenous practices, cultural elements, and customs in modern times, the GRI department seeks to educate and inform University students and faculty as well as the local community about Indigenous people.
"[The GRI department works] to provide education on local Indigenous culture and heritage, as well as encourage thoughtful actions that promote sustainable practices rooted in indigenous knowledge," Huerta said. "It invites everyone in northern Nevada to reflect on their experiences and relationships to Indigenous practices and individual responsibility as a way to begin to enact collective change."
Huerta, Harry and the GRI department aspire to promote decolonial change through local empowerment through programming events such as Indigenous guest speakers like Simpson and Jacobs. These events and other efforts help people at the University learn about the construction of identities through gender and race, a major pillar of the Department of Gender, Race and Identity's mission.
March is Women's History Month, and no other department at the University highlights the importance of women's causes and advocacy more than the Department of Gender, Race and Identity.
"Indigenous feminism broadly defined provides critical inquiry and practice focused on decolonization, Indigenous sovereignty, land care and human rights, thus these conversations aim to deconstruct colonial history and inspire decolonial change based on the perpetuation of Indigenous cultural knowledge, sustainability, and lifeways."
"Rehearsals for Living: My First Letter" – April 21 at 6 p.m.
"Why Do We Need to Continue to Bring Attention to Missing and Murdered Indigenous Womxn and Girls, 2-Spirit and Trans?" – May 3 at 6 p.m.
---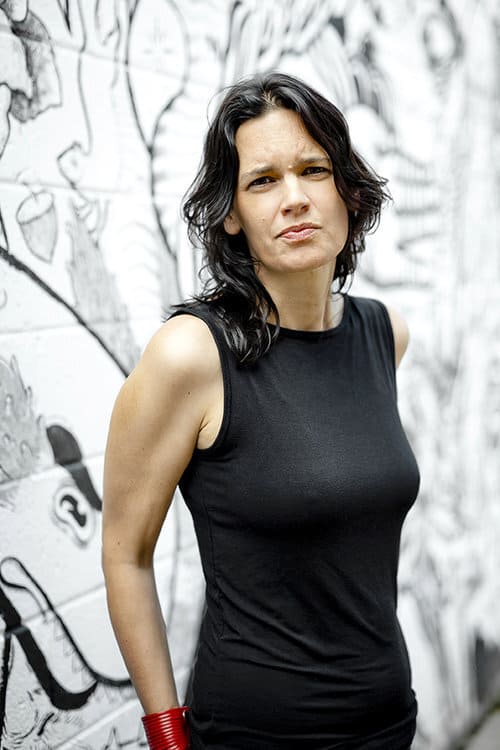 Leanne Betasamosake Simpson
Leanne Betasamosake Simpson is a Michi Saagiig Nishnaabeg scholar, writer and artist, and is an off-reserve member of Alderville First Nation. Born and raised in Wingham, Ontario, Canada to a Nishnaabeg mother and Scottish father, only as recently as 2011 was Simpson able to claim Indigenous status after the passage of Bill C-3.
Through Simpson's writing, she breaks down the barriers between politics, story and song by addressing and exploring current Indigenous issues. Through storytelling and art, she conveys the reality of life as an Indigenous person in contemporary times. Using Nishnaabeg intellectual practices, Simpson not only conveys this reality to other Indigenous people, but she also exposes this reality to non-Indigenous people. Through the pursuit of Indigenous political cultures, governance and nation-building, she crafts her art in an effort to immerse and connect Indigenous people to their homelands, traditions, languages and spiritualities.
Simpson holds a Ph.D. from the University of Manitoba and teaches at the Dechinta Centre for Research & Learning in Denendeh. Simpson has authored seven books, including her most recent novel "Noopiming: The Cure for White Ladies," and is a decorated and celebrated author. As a musician, Simpson's latest release "Theory of Ice '' was named to the Polaris Prize shortlist, and she is the 2021 winner of the Prism Prize's Willie Dunn Award.
---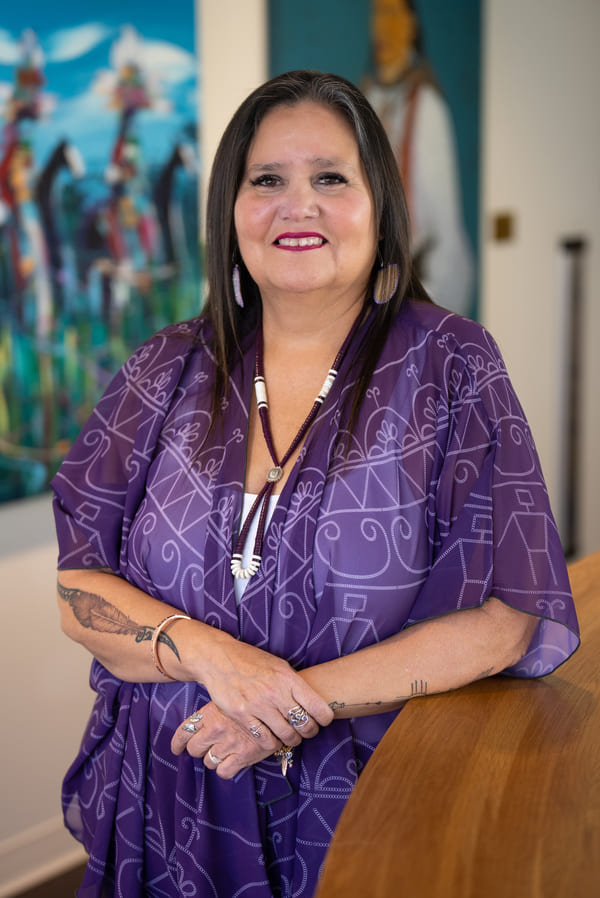 Beverly Jacobs
Beverly Jacobs is a teacher, advocate, researcher, writer, and public speaking member of the Kanienkehaka (Mohawk) community from the Six Nations of the Grand River Territory, Bear Clan, (also in southern Ontario) and is currently the senior advisor to the president on Indigenous relations and outreach at the University of Windsor. Most notable is her work as an attorney for the families of missing and murdered Indigenous women and their families. As an advocate for these women, Jacobs sought change in policing and the justice system to better serve Indigenous people. Her research is centered around Indigenous legal orders, Indigenous holistic health, Indigenous research methodologies, and decolonization of Eurocentric law. She served as the president of the Native Women's Association of Canada from 2004 to 2009. Jacobs has also recently been appointed as Indigenous human rights monitor with the Mohawk Institute Residential School Survivors' Secretariat.
Jacobs holds a Ph.D. from the University of Calgary. Her work emphasizes efforts to end violence against Indigenous women and restoring and reinforcing Indigenous laws, beliefs, values, and traditions. Huerta describes her as being a prolific scholar.
"Jacobs' published work has earned her numerous awards; her research combined with her advocacy has translated into national and international recognition," says Huerta