This article was originally published in the Healthy Aging Initiative's January newsletter. The Initiative, an offering of Extension, provides physical activity and nutrition education and health promotion to elders throughout Nevada.
---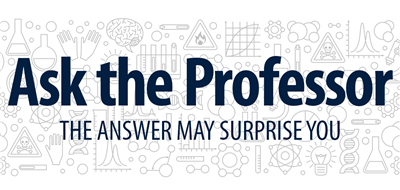 The holidays are over. The cookies and treats have all been eaten. The relatives are gone, and the decorations are put away. The only thing not gone is all those extra holiday pounds! But before you add any excess stress for yourself or think about "How am I going to diet and lose these extra pounds?", there are a few important things you should know.
Being overweight and obese is a serious problem in the United States and continues to be on the rise. Linked to mortality (death), overweight and obese status is usually measured using body mass index, or BMI, since height and weight charts are generally poor indicators. BMI is calculated from a formula that accounts for both the height and the mass of an individual. Health care providers often use this formula to determine an individual's healthy weight status to reduce their risk of mortality.
However, BMI has its challenges too and is not an appropriate measurement for everyone. BMI fails to recognize the composition or makeup of individual bodies. Muscular individuals, for example, often weigh more and have more mass. Since muscle is a very dense tissue, it weighs more, therefore incorrectly classifying muscular individuals as "overweight." Standard BMI charts for adults should also not be used for older adults. Bodies change as they age, making BMI values inconsistent and unreliable. Weight can be affected by bone density decreases called osteoporosis and loss of muscle mass known as sarcopenia. Decreases in a person's height can occur from narrowing disc spaces in the spine over time. None of these are accounted for in the BMI formula.
While maintaining a healthy weight and BMI is important, values for older adults are slightly different from standard BMI charts. Studies have shown that the risk for mortality doesn't occur in older adults (>65) until they reach a BMI of 33 (kg/m2). But more importantly, there is a risk for those with a BMI of less than 23 (kg/m2). When unintended weight loss occurs, there is often a decline in muscle mass. This decline decreases one's ability to do daily tasks, such as getting dressed and preparing a meal, increasing the risk of falling, which can lead to injury and death.
So, forget about the dieting. Focus on making healthy choices, being physically active and increasing that muscle mass, even if it raises your BMI a little.
---
Anne Lindsay, Ph.D., FACSM, is an associate professor and state specialist with Extension. Her programs promote physical activity and nutrition among children, women in substance abuse and recovery settings, and older adults. For more information about healthy aging, visit Extension's Healthy Aging Initiative website.
An EEO/AA institution, Extension is a unit of the University's College of Agriculture, Biotechnology & Natural Resources engaged in Nevada communities, presenting research-based knowledge to address critical community needs. It is a county-state-federal partnership providing practical education to people, businesses and communities.