The Alzheimer's Foundation of America (AFA) is hosting a free virtual Alzheimer's educational conference for Nevada residents on Wednesday, April 6, from 10:00 a.m. to 12:45 p.m. PST. Among the expert speakers will be Jennifer Carson, Ph.D., a gerontologist and Director of the DEER (Dementia Engagement, Education, and Research) Program in the School of Public Health at the University of Nevada, Reno.
AFA was founded in 2002 by a caregiver whose mother lived with Alzheimer's disease. At the time, there was little information available and nowhere to turn for support. His goal was to make sure that no other family living with Alzheimer's disease would have to go through the journey alone. Now, AFA is a non-profit organization whose mission is to provide support, services and education to individuals, families and caregivers affected by Alzheimer's disease and related dementias nationwide and to fund research for better treatment and a cure. As part of AFA's 2022 national Educating America Tour, the conference, enables participants to learn from, and ask questions to experts in topics such as healthcare, caregiving, elder law, advance planning and Alzheimer's research.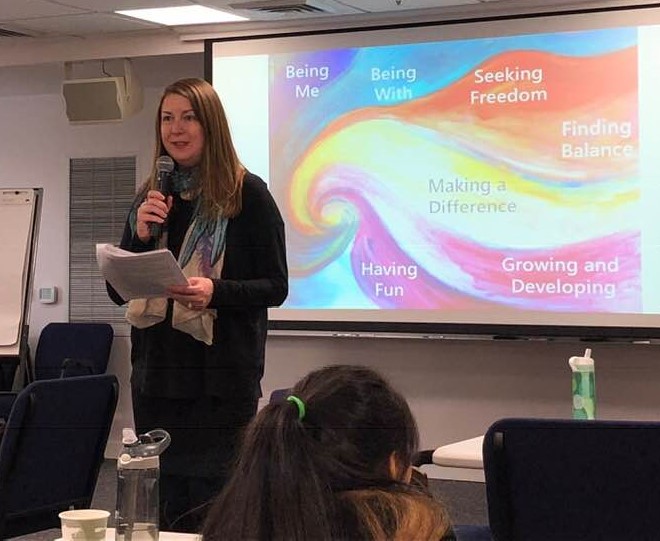 At the conference, Carson who will be covering the topic, "Celebrating Life Through Meaningful Activities," will discuss research to better understand the meaning and nature of leisure within the context of dementia. She will provide guidance on how to support a loved one's well-being and help them celebrate life to the fullest through meaningful activities and experiences, which can help reduce stress and improve overall mood.
Carson brings over 30 years of practical experience in the fields of long-term care and aging services. She is currently working with tribal, rural and urban communities across the state as Project Director of the Dementia Friendly Nevada initiative, sponsored by the State of Nevada Aging and Disability Services Division, and teaching professional and family care partners as the author and facilitator of Bravo Zulu: Achieving Excellence in Relationship-Centered Care, a comprehensive, 12-hour dementia education program developed in partnership with the Nevada Department of Veterans Services. Carson is also the Project Director of the NEST Collaborative, a statewide effort that provides volunteer-hosted social support and technology assistance to older adults, adults living with disabilities, and veterans.
The virtual Alzheimer's educational conference is free and open to everyone. Participants are encouraged to learn from, and ask questions of, health and caregiving experts.