A major pedestrian path on campus was recently lined with banners featuring outstanding recent graduates doing great work all over the world and dubbed The Wolf Pack Way. The path features an inaugural 50 alumni, with plans to add more as it extends roughly a mile from the main University entrance all the way to the north end of campus.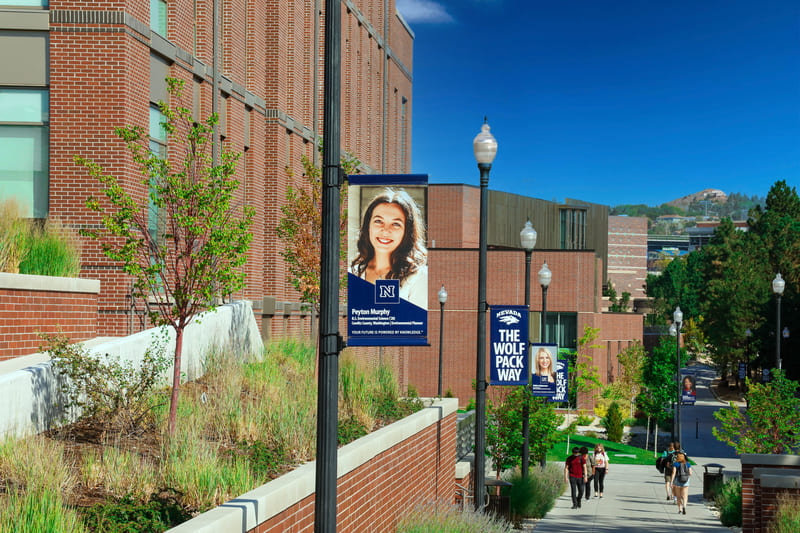 Deans from each of the colleges and schools were asked to choose 10 graduates they felt were inspirational and had gone on to accomplish great things after graduation. The first 50 to be featured were chosen by University Provost Jeff Thompson from these initial submissions.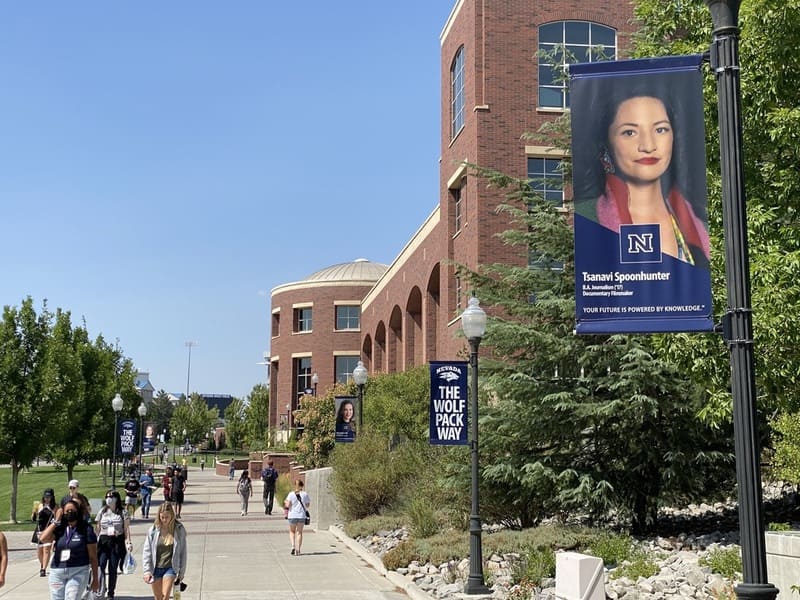 "The Wolf Pack Way is not only the main pedestrian thoroughfare on our campus, but is also value system demonstrated by our students, faculty, staff and alumni as they make positive contributions to their communities throughout the world," Provost Thompson said. "All of the Colleges provided amazing alumni for the banners who have been successful in many aspects of their lives and careers. The Wolf Pack Way is also a celebration of the diversity of our academic programs, our alumni and our students."
The University is currently pursuing the renaming of Center St. to University Way from the Truckee River to the University gates with the City of Reno. This change would strengthen the University's connection to downtown Reno and make a fitting start to The Wolf Pack Way.
Hundreds of students and other members of the Wolf Pack community walk this path every day headed all over campus. The hope is that the name will catch on at the University and Pack members will aspire to have their own smiling, successful faces be featured on a banner.

"I want students to see themselves in just a few short years," Provost Thompson said. "These alumni are their peers and predecessors at the University of Nevada, Reno, and I hope the current students see the broad range of careers our graduates pursue. I also hope the banners instill a sense of pride in our students and pride in their University."