Last year, when the world first faced the challenges of COVID-19, Department of Chemical and Materials Science Engineering Professor Mano Misra harnessed his resources and expertise to help fight the battle. By working with a collaborative team including members from the University of Nevada, Reno School of Medicine, his lab developed a test for the SARS-CoV-2 virus that provided results within 30 seconds. The innovative research was the latest in a distinguished career that includes 19 patents, 240 papers, and research funding totaling $35 million. In recognition of his achievements, Misra was recently named the 2021 University of Nevada, Reno Foundation Established Innovator.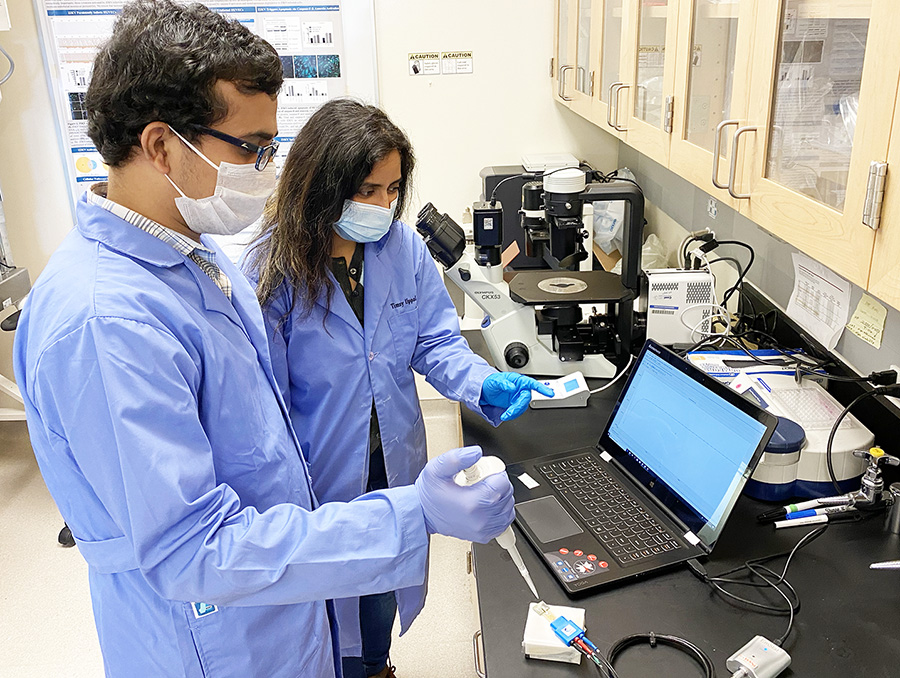 "The award motivates me to pursue more innovative research that could have potential application for society," Misra said.

In addition to the point-of-care rapid SARS-CoV-2 test, Misra is working on diagnostic sensors for tuberculosis and colorectal cancers. His research includes food safety and clean water, and his work is at the forefront of development of new materials for advanced manufacturing technology with industrial application. While pursuing a rigorous research program, he has provided mentorship to more than 50 M.S. and Ph.D. students.

"Research is a big part of education and training in the University," he said. "I am very keen and curious to develop new technology that can have a beneficial effect on society and health and well-being. The graduate students and postdocs in the College are highly motivated to do outstanding research, and the College and Department provide the atmosphere to accomplish that."
College of Engineering Dean Manos Margakis said of the award, "Professor Misra is an exceptional researcher. His efforts this past year to support our global community in the fight against COVID-19 demonstrate his commitment to pursuing research that has the ability to improve lives around the world. For his career dedicated to impactful and innovative research this award is well-deserved."
Misra will be presented with the Established Innovator Award during the Honor the Best 2021 celebration on May 11. This year's event will be hybrid, and those wishing to recognize the contributions of the members of our campus like Misra can register online.