The University Libraries in partnership with the Nevada Writers Hall of Fame (NVWHOF) will host its second, virtual writers workshop on April 24 from 10 a.m. until Noon. Writers of all ages and abilities are encouraged to participate. Authors selected to lead the workshop include Shaun Griffin - 2014 Nevada Writers Hall of Fame Inductee, 1998 Silver Pen Awardee; Laura McBride – 2015 Silver Pen Awardee and John Smith – 2010 Silver Pen Awardee. Registration is open now, and can be completed via Eventbrite. Space is limited and early registration is encouraged.
Participants can expect an intimate and inclusive program designed to help improve their writing, no matter the level or ability. Participants do not need to have work in progress or finished work to attend. Those in attendance can expect to leave inspired and ready to write.
"After seeing the enthusiasm that came from our November 2020 writers workshop we wanted to bring the event back this spring," University Libraries Advancement Specialist Robin Monteith said. "The April workshop will be just as meaningful, personal and engaging as our fall program. It is the Libraries way of safely bringing the Nevada Writers Hall of Fame to our literary friends and fans wherever they may be."
Fall 2020 Poetry & Prose Writers Workshop
The fall 2020 Poetry & Prose Writers Workshop featured authors were Christopher Coake - 2013 Silver Pen Awardee; Mark Maynard - 2015 Silver Pen Awardee; and poet Jared Stanley - 2018 Silver Pen Awardee. These generative workshop began with a large group discussion, followed by small group breakout sessions led by each of the three instructors.
Carson Costa, a 2018 University graduate and Douglas County substitute teacher, attended Mark Maynard's prose session.
"While studying at the University my original major was English," Costa said. "I graduated with a degree in psychology and still enjoy writing very much. I am currently working on a short story for the Timberline Review. My theme is time capsules and I am exploring the idea of what it would be like to take a pill in order to experience a certain moment in time."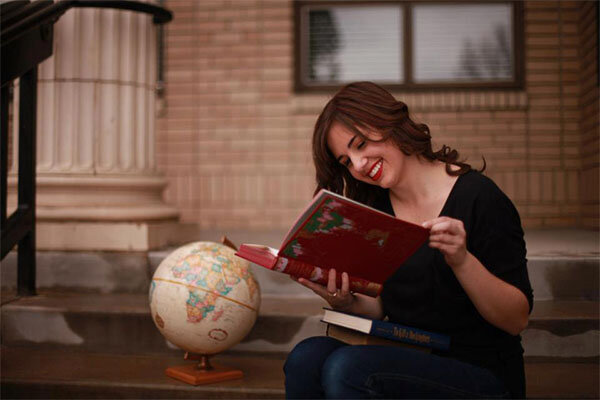 Costa said she was very grateful to the Nevada Writers Hall of Fame for offering this free program.

"Most writing workshops I've attended have been quite expensive," she said. "This workshop was free and the quality and richness of the experience was incredible. It felt like a group of friends sharing ideas and learning from one another. I really enjoyed that aspect of the experience."
Maynard, in his session, challenged participants with a story line that helped them build on an idea. He presented the idea of a girl in the 1960s who had a crush on the football quarterback. Participants were asked to take this idea and run with it, in any direction they liked. The exercise helped participants learn how they can take a simple idea, complicate it and move it forward.
"Mark was very inclusive," Costa added. "He made sure we all got to share our ideas and his session was designed to help build upon the basic principles of writing, allowing participants to leave with a new perspective and an opportunity to sharpen their writing skills."
Maynard said he enjoyed engaging with participants because he knows first-hand writing can be a lonely field.
"Writing is a one-way medium and the most satisfying interactions come when writers get to talk and share with others who love and value literature," he said. "Sometimes public workshops can be challenging because you don't know how much participants have written, but this NVWHOF workshop went very well. All participants were able to share their work and they left with something in hand allowing them to take the momentum gained from the workshop into their personal writing projects."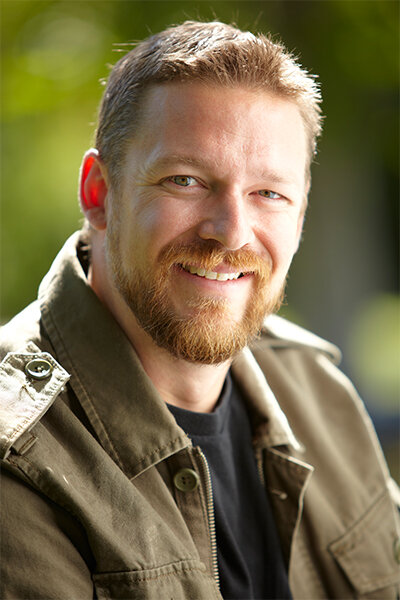 Christopher Coake also lead a prose session. His workshop focused on ways in which writers can make use of variation in point of view. Point of view means the perspective via which a story is told: first person, third person and lots of variations thereof.

"When a writer gets it right, their use of point of view, it lets the reader empathize," Coake said. "Point of view is a channel toward empathy. For example, if a private detective is in a gun battle with a bad guy, maybe the reader needs to know what he is thinking in the moment, his inner thoughts."
Coake said he likes writing that lets him know not what a character is thinking, but what is embodied in that thinking.
"It was my goal to provide participants in my session with knowledge and awareness of tools available," Coake said. "Good writers choose first or third person unconsciously. Better writers ask questions and know there are other ways to achieve a desired outcome."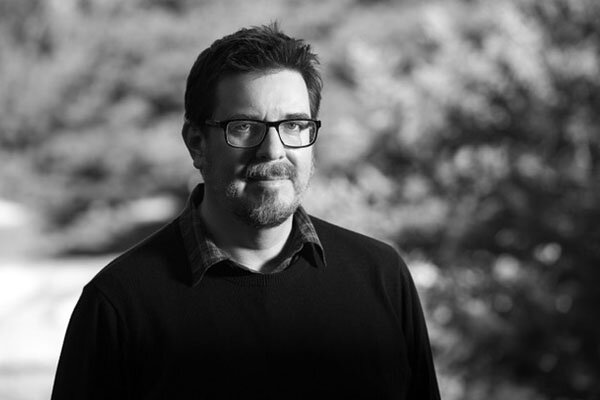 Jared Stanley's poetry session was both playful and serious. He looked to share tips and tricks regarding how to create poetry in a slightly different way.

"I am always surprised with the writing folks come up with," Stanley said. "When discussing poetry, things get deep fast even though the connection among participants is new. In this season of disconnection, it was so nice to be able to connect with the community of writers across the globe."
Stanley designed his workshop to challenge participant to use their words as a painter would use paint to create art. He feels words are materials that can be moved around.
"A poet is always pushing for an emotional register – to pull back to basic first principles – I challenged participants to work this way in order to jog their approach, rather than say something profound," Stanley said.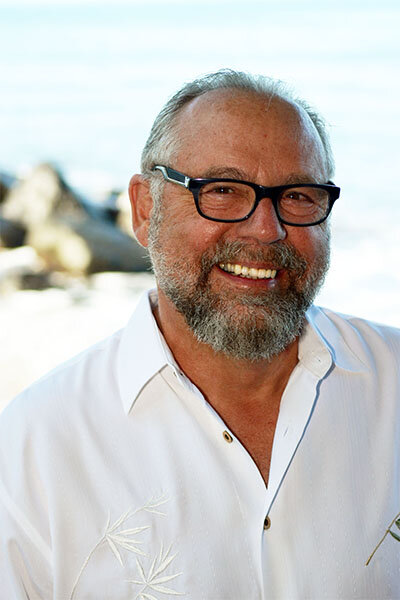 Richard Baldo, poet and clinical psychologist, participated in Stanley's session.

"I enjoyed hearing different participants approaches to the assignment," Baldo said. "I felt the group of poets in Jared's session were top notch. Three, including Jared, were published authors. The workshop was a great opportunity to meet some accomplished writers and understand their goals and how they approach their work."

Baldo worked with the Golden Shovel poetic form and submitted a piece using a piece of poetry from Derek Walcott's work.

"This was the first Golden Shovel-style poem I developed," Baldo said. "It was a pleasure to work with Jared and the other poets, one as far away as England. Everyone felt free to express what was in their hearts and minds."
Community of Writers
Stanley said the season of isolation we are all experiencing has been quite exacerbating for writers.
"Writers typically gather at poetry readings or we get on the road for a book tour," he said. "We can't do that now. The virtual workshop provided writers with a chance to connect, share work, say hello and hang out."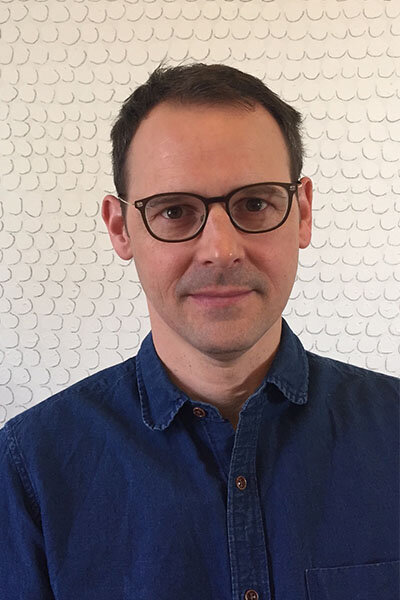 Workshops like this are very much about the writing, but also about the community of writers.

"Gathering together and having a contest of wits is fun!" Stanley said. "This is the oldest style of poetry. Writing is a very solitary enterprise. When you can share work with peers, it brings another level of pleasure to writing. The pleasure of coming up with a new way of saying something, a new metaphor, etc., and the pleasure of sharing with others... that is what it is really about."
About the University Libraries
The University Libraries embrace intellectual inquiry and innovation, nurture the production of new knowledge, and foster excellence in learning, teaching and research. During each academic year, the Libraries welcomes more than 1.2 million visitors across its network of three branch libraries: the Mathewson-IGT Knowledge Center, the DeLaMare Science and Engineering Library and the Savitt Medical Library. Visitors checked-out more than 80,000 items and completed more than 2 million database searches.
About the Nevada Writers Hall of Fame
The Nevada Writers Hall of Fame was conceived by former Friends of the University Libraries President Marilyn Melton in 1988. She envisioned two purposes: an annual event honoring Nevada's finest writers, and a stimulus to encourage excellence among emerging writers in the Silver State. Honorees are selected based on their body of work, critical recognition, and a strong connection to Nevada through the themes of their writing or residence in the state.