Sometimes the stars align just right and remind you that you're on the right path. For nursing graduate, Haley Carroll, that moment was when she accepted a job as an oncology nurse at Renown Regional Medical Center the day she celebrated her 5-year anniversary of being cancer-free.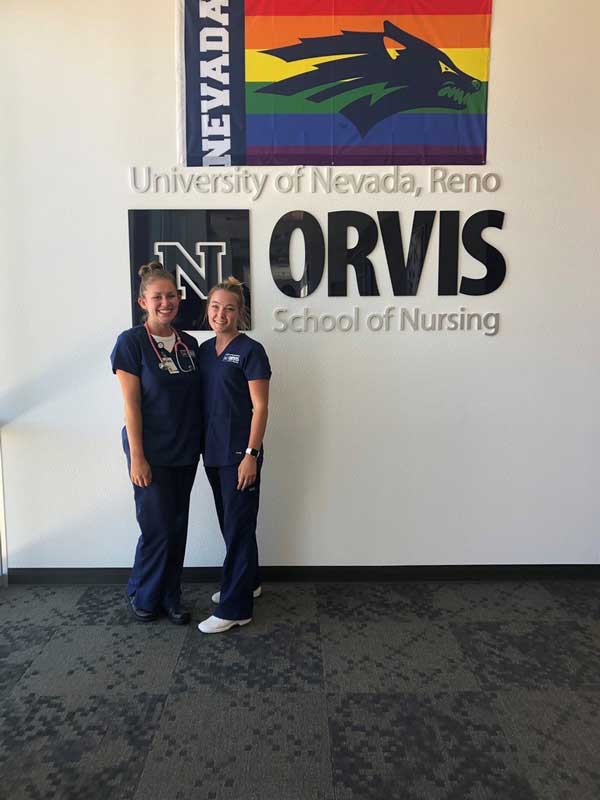 Haley graduated from the Orvis School of Nursing's traditional Bachelor's program in December 2020. Ninety-eight percent of nursing students graduate from Orvis with a job secured and Haley was no different. However, just five years earlier, Haley was battling Burkitt's Lymphoma, a rare but highly aggressive B-cell non-Hodgkin lymphoma that can affect the jaw, central nervous system, bowel, kidneys, ovaries and other organs, unsure of what the future would bring. What she didn't know at the time was that her journey with cancer would play a large role in her chosen career path.
Born and raised in Reno, Haley was diagnosed with Burkitt's Lymphoma right before entering her senior year. After experiencing flu-like symptoms for an extended period of time, she was admitted into the hospital.
"While hospitalized in Reno, they could not officially diagnose me, so I was transferred to the oncology unit at UCSF Children's Hospital," said Haley. "On July 15th, 2015, I was officially diagnosed with Burkitt's Lymphoma with a tumor centralized on my intestines. I had surgery to remove the tumor and ended up having to have an ileostomy in order to give my intestines time to heal."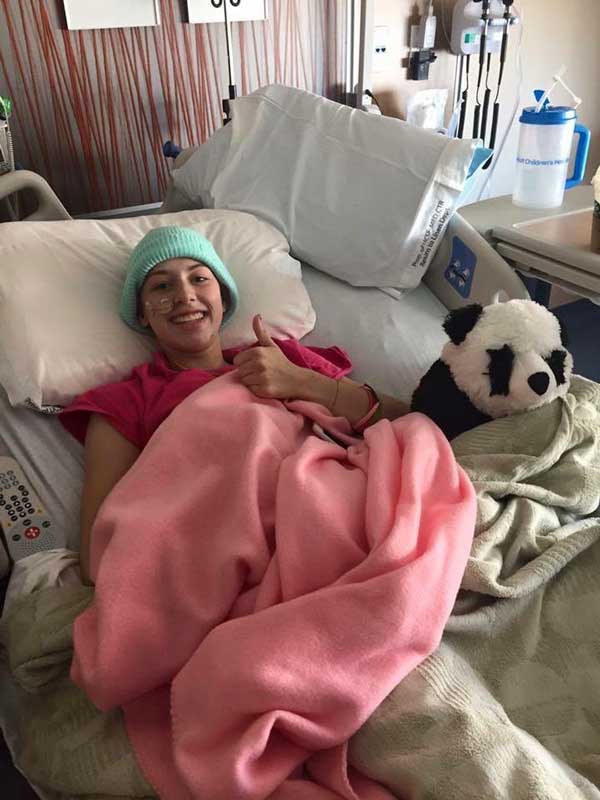 Haley received five rounds of chemo at UCSF and was able to go home to Reno after several weeks. However, she found herself back at the hospital numerous times as a result of the side effects of chemotherapy including infections, seizures, and loss of body weight.

"It was very difficult being treated out of town and having to be away from my friends. My parents would take turns staying with me at the hospital and staying with my younger brother at home, so it was hard to not see my family either," said Haley. "After multiple ups and downs through treatment, I was told I was cancer-free on December 2nd, 2015. I had one final surgery to reverse the ileostomy. Now, I have check-ups every 6 months."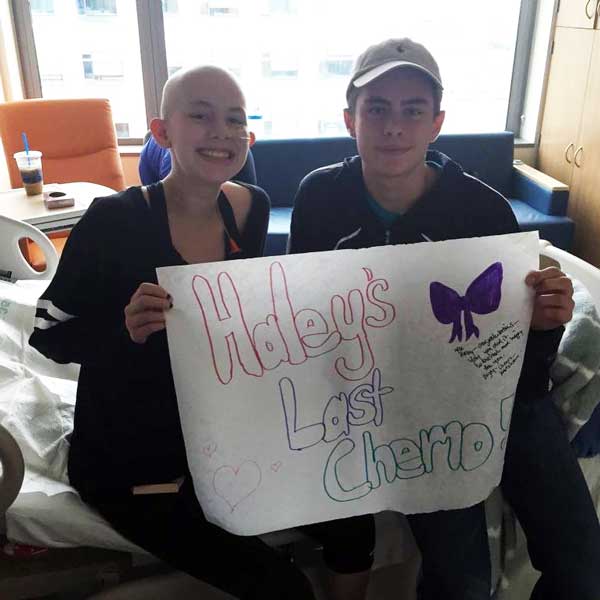 Fast-forward to December 2, 2020, five years to the day of being cancer-free and Haley was able to accept a job offer from Renown in the oncology unit. "I had always been interested in being a nurse, but when I was diagnosed with cancer it made me want to be a nurse even more. After seeing everything my nurses did to support my family and me, it made me want to do the same for other cancer patients," said Haley.

According to Haley's professors at the Orvis School of Nursing, she was destined to be an excellent nurse from day one.
"Her smile lights up the room and her caring attitude has a way of comforting everyone. Haley has a tough side, too. She stands up for what she believes in and for what is right. She will be a dynamic patient advocate and a soothing support for her patients and their families," said Shannon Richard, Assistant Professor at Orvis School of Nursing.
Kimberly Baxter, the Associate Dean of Undergraduate Programs added that you can feel Haley's energy, enthusiasm, and positive attitude upon first meeting her. "These are all qualities that contribute to becoming a wonderful nurse. Haley has used the challenges that she confronted in her young life as stepping stones to go into a career of caring and compassion. She will be such an amazing nurse!"
Haley will start working at the oncology unit at Renown in February. Her goal is to become a pediatric oncology nurse as she has a passion for raising awareness for and caring for kids with cancer.
When asked what she is most looking forward to in starting her career, she said "I am most looking forward to creating relationships with my patients and helping them on what may be some of their worst days. I want to be a light in their lives and hopefully bring happiness on bad days."