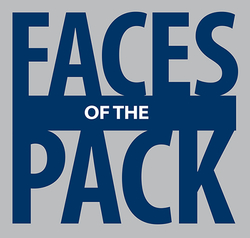 Meet Mariah Zinn, University of Nevada, Reno almuna, current medical/telemetry registered nurse at Renown South Meadows Medical Center and proud member of the Northern Nevada LGBTQIA+ community. Mariah earned her bachelor's of science degree from the University's School of Community Health Sciences with an emphasis in public health and a minor in addiction treatment services in May 2019. Knowing she always wanted to be a nurse, she continued her education and graduated in December 2020 as part of the first inaugural class of the Accelerated Second Baccalaureate of Science in Nursing program from the Orvis School of Nursing. Get to know Mariah, what being a member of the Wolf Pack means to her and how her LGBT identity has helped shaped her success within her career as a nurse.
Q: What was your major/ minor at the University?
A: CHS Public Health with a minor in Addiction Treatment Services in 2019 as well as Nursing in 2020
Q: What inspired you to choose this major?
A: I've known I've wanted to be a nurse since I was a little girl. I always dressed up and tried to "take care" of my family. I've always had a passion to help people and to leave them better than I found them. I've been fascinated by anatomy and medicine for as long as I can remember as well, wanting to know why and how everything works and if it's "broken" or "sick," how can I be part of the solution. I believe one of the greatest acts of kindness is to be there for people even in the smallest of ways and I get to do that every day through being a patient advocate as a nurse.
Q: What do you do now?
A: I am a medical/telemetry registered nurse at Renown South Meadows Medical Center.
Q: What is the most exciting part of your work/your favorite part of your job?
A: The most exciting part of my work is that I never truly know what I am walking into! Every day is a new adventure and I get to meet so many wonderful and diverse patients. I also get to do what I love most and that is help people get better and learn about the different disease processes of the human body. Learning is constant!
Q: How are you involved with Pride/the LGBTQIA+ community?
A: I am involved with the Pride/LGBTQIA+ community through my work as a nurse. I am proud to say I am an ally and can provide an intimate, safe and understanding relationship with my LGBTQIA+ patients as I myself am a part of this community. I can also help advocate in an individualized way with other parts of the interdisciplinary team and educate where appropriate. Healthcare can be really scary for many people so making my patients feel safe is my top priority. Sometimes this is best done by disclosing to them that I too am part of the LGBTQIA+ community. My girlfriend, Maddy Alauria (also a Nevada graduate) and I both serve our communities through healthcare public service and strive to make every patient feel included and accepted.
Q: Why are you involved/what makes Pride important to you?
A: Pride is important to me because I have never felt more like my true and authentic self. This community makes it possible to be whatever you want to be in life, without shame. It is important to me to advocate for not only myself but the LGBTQIA+ community as a whole because if I can help even one person who is scared to come out or live their life in the truest sense do that, then I am proud of the person and role model I can be.
Q: What does being a member of the Wolf Pack mean to you?
A: Being a member of the Wolf Pack means that I will always have a home at the University. Still living in the northern Nevada community after graduation, I am prideful when I say I am a graduate of Nevada and the positive impact the University has on its community.
Q: What is your favorite memory of being a student at the University?
A: How can I choose just one?! My favorite memory would have to be living in the dorms my freshman year. I recommend it to everyone because it was some of the most fun I have ever had while making lifelong friends who I still speak to today.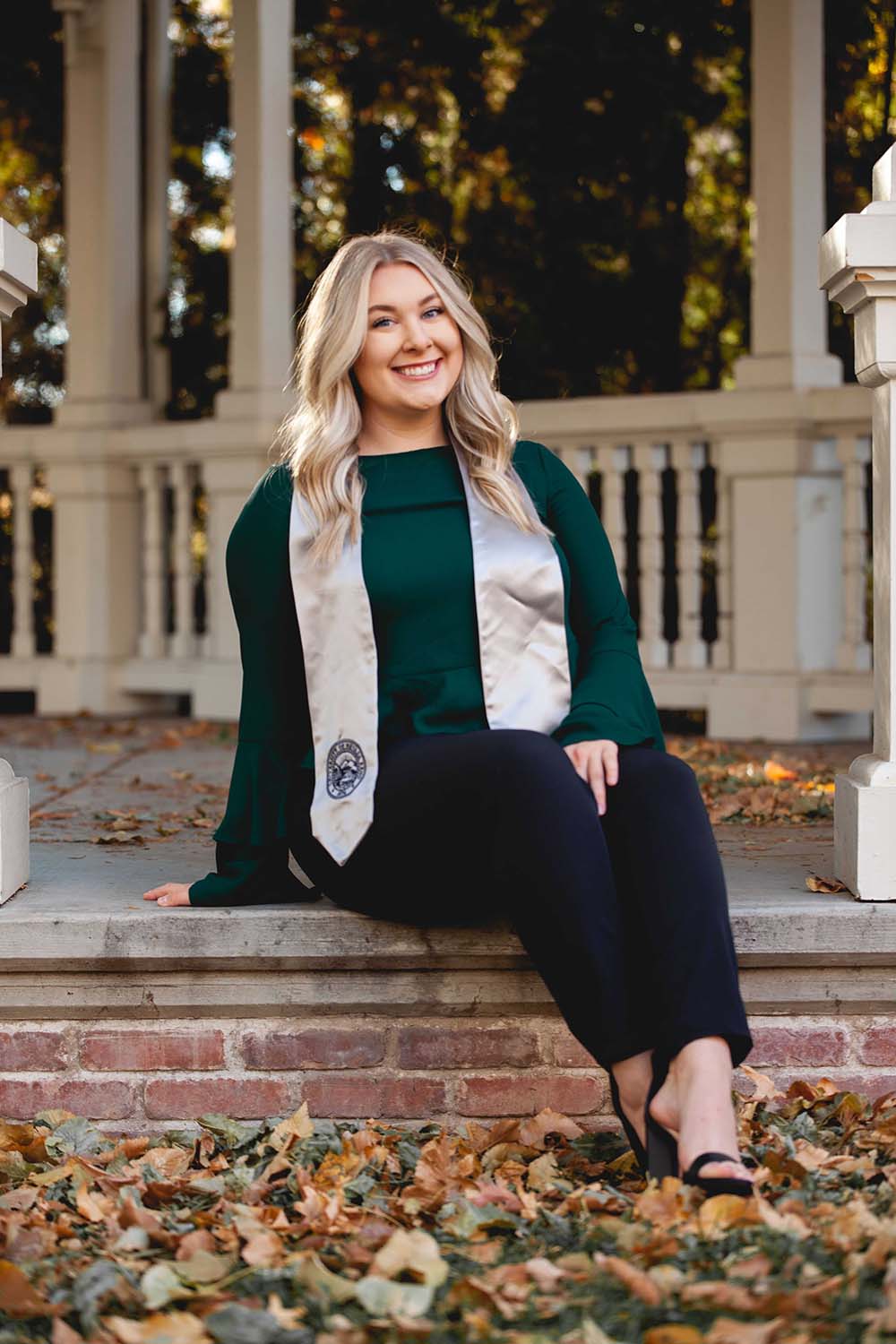 Q: What do you miss most about the University?
A: Something I find missing the most is studying in the Knowledge Center, at the Quad and being surrounded by all the extraordinary intelligence that the University has from students to faculty. The campus is absolutely beautiful so finding a place to study or enjoy an iced coffee is never hard!
Q: What would you tell your younger self if you knew then what you know now?
A: I would tell myself to slow down and enjoy the moment; that I have time. Everything is supposed to work out exactly the way it's supposed to. Continue to work hard because your effort and hard work does not go unnoticed, even if you don't give yourself the credit you deserve. Always, always choose kindness above everything else.
Q: What's a fun fact about you others might not know?
A: Others might not know that I love those ASMR videos and they actually help put me to sleep sometimes!