Catherine Cardwell has accepted the offer to serve as the next dean for University Libraries. She begins her new post at the University on August 16, 2021.
Catherine Cardwell comes to the University following a dual appointment as the Regional Associate Vice Chancellor of Academic Affairs and Campus Dean of the Nelson Poynter Memorial Library at the University of South Florida St. Petersburg. She succeeds Kathy Ray, who has served as dean for University Libraries since 2011. Ray began working at the University in 2010. She first served as Senior Director of Libraries, then assumed the role of Dean while simultaneously serving as Interim CIO for a short time. In fall 2020, Dean Ray announced she would be retiring.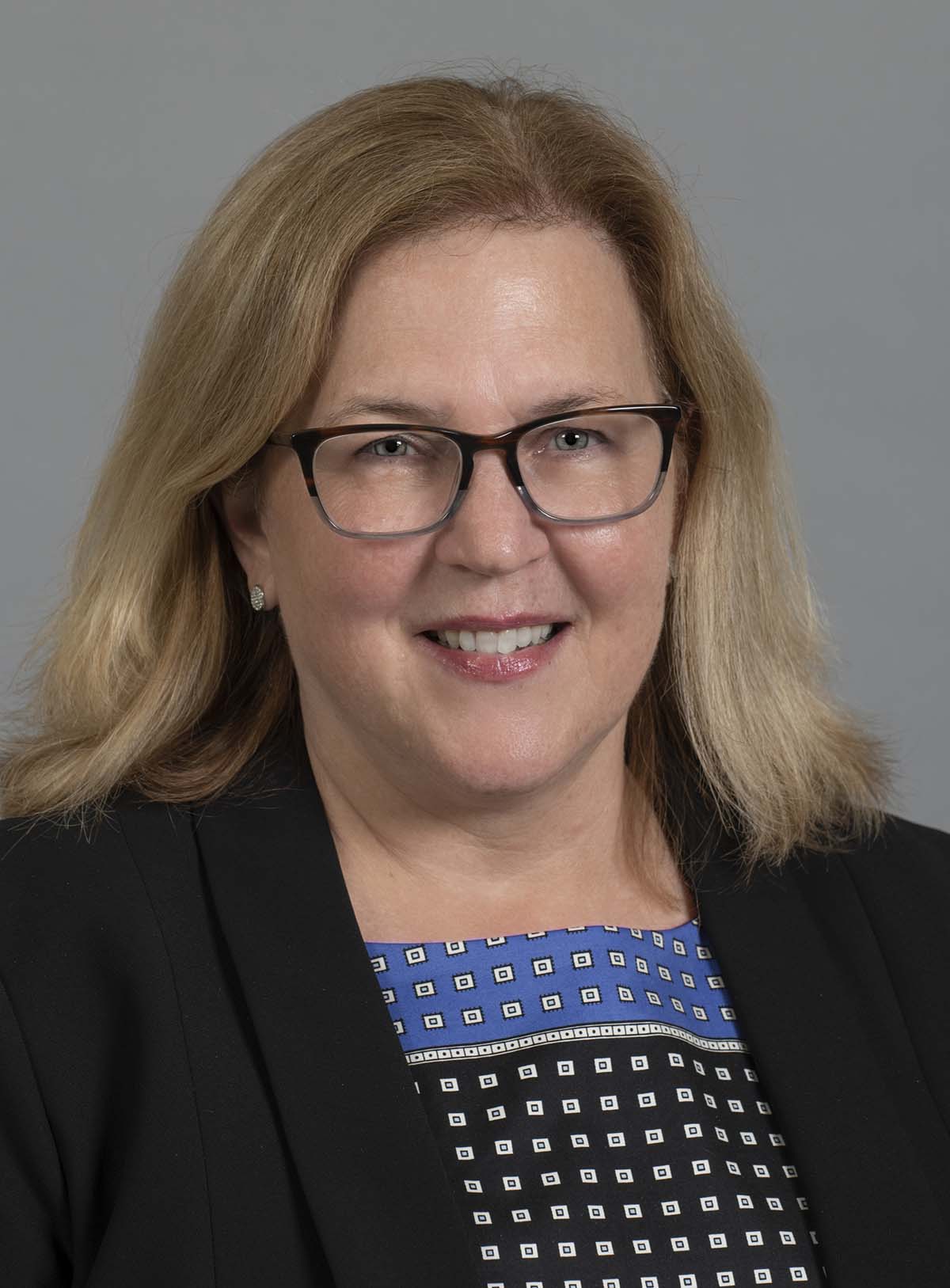 "It's an exciting time to join the University of Nevada, Reno," Cardwell said. "I thrive in challenging environments, work toward aspirational goals, and love to figure things out. I also believe that education is the path to a better future. That has certainly been true in my own life – I'm committed to providing that opportunity for others."

Cardwell earned her bachelor's degree in English and French from Youngstown State University, a master's degree in French language and literature from the University of Pittsburgh, and a master's degree in Library Science from Kent State University. She is the co-editor of Leading Change in Academic Libraries (ACRL, 2020), a collection of change stories analyzing strategic planning, reorganizations, technology, new roles for librarians, and organizational culture change at 20 academic libraries across the country. Colleagues have recognized her effectiveness as a collaborator who works effectively across constituencies to achieve results.
"I look forward to building on the strong foundation of the University Libraries and harnessing their creative energy and expertise to advance the Libraries as contemporary teaching, learning, and research centers on campus," Cardwell said.
Before her prior appointment at USF St. Petersburg, Cardwell was a co-Principal Investigator or team member on grants totaling $1.69M. She served as library director at Ohio Wesleyan University and in various leadership roles at Bowling Green State University. Because of her leadership experience at different types of universities – a public doctoral university with high research activity, a small private university, a comprehensive regional university, and now the University of Nevada, Reno, an R1 institution with "very high research activity," – she has a deep understanding of the challenges and opportunities in academic libraries and higher education.
"Reno reminds me of St. Petersburg – a city with energy going through a reimagining and reinvention," Cardwell said. "I'm looking forward to being a part of that energy and building upon the needs of the library based on the needs of the community."
Cardwell said one of her initial goals is to review and conduct strategic planning. She also wants to help University Libraries move closer to the aspiration of becoming an AAU member university.
"I look forward to having a close tie and focus on teaching and learning, as well as having a hand in strategic, sustainable space planning," Cardwell said.
Interim Executive Vice President and Provost Jeff Thompson thanks Ray for her exceptional service would like to offer Cardwell a warm Wolf Pack to the University and to the northern Nevada community.
"I wish to express my sincere appreciation to Dean Kathy Ray for her excellent leadership and impressive career in academic libraries," Thompson said. "Dean Ray has supported the University mission in her 11 years here, fostering excellence in education through scholarly resources, active learning environments, cutting-edge technology, and exceptional service."