While the precise origins of Black at the Pack (often written as #BlackAtThePack) aren't entirely clear, what is clear is that a formalized group of this kind has been desperately needed on campus. Most involved in the Black faculty affinity group agree that things really kicked off when the newly christened Black Leadership Committee put together the 2019 African Diaspora Graduate Celebration. Things have grown a lot since then, and Black at the Pack is tackling some of the biggest recruitment and retention issues at the University, namely those faced by the Black community.
The same year of the successful graduate celebration, 2019, the University undertook its first-ever Campus Climate Survey "to measure inclusiveness and feelings of belonging among all University of Nevada, Reno students, faculty and staff, from all backgrounds and identities." Noted in the executive summary:
Black/African American respondents reported being significantly less comfortable with the overall climate than other groups
Black/African American Academic Faculty and Student respondents reported being significantly less comfortable in the classroom than other groups
A higher percentage – 34% – of Black/African American respondents had experienced exclusionary, intimidating, offensive and/or hostile conduct due to their race/ethnicity than other groups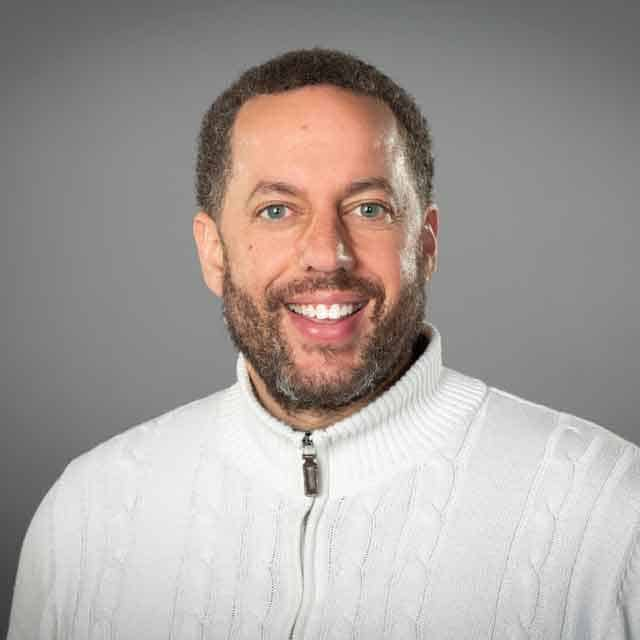 A founding member of Black at the Pack, Jody Lykes, recalls the progress Black at the Pack was making after the 2019 celebration fondly. They had partnered with the Office of Diversity & Inclusion, and Black faculty and staff members from all over campus were showing interest.

"We realized … there are quite a few more Black faculty than we expected," Lykes, who runs (and solely staffs) the University's African Diaspora Program, an umbrella of services provided for Black students and families, said. "And then COVID hit and … right after that: George Floyd."
Lykes said that at this point it became especially clear how important it was that Black faculty come together.
"We've all had to navigate the same barriers."
Academic advisor in the College of Business Christine Adelaja, who also teaches the special topics class Diversity in the Workplace and helped found the Black Business Student Association, has known Lykes since she was an undergraduate at the University and has "stuck like glue" to him through graduate school and into her career as a young professional at the University. Whenever Lykes asks for help, Adelaja is there, and she's been part of Black at the Pack and the Black Leadership Committee since their respective inceptions, recognizing the need for such groups early on as they were working to put on student events.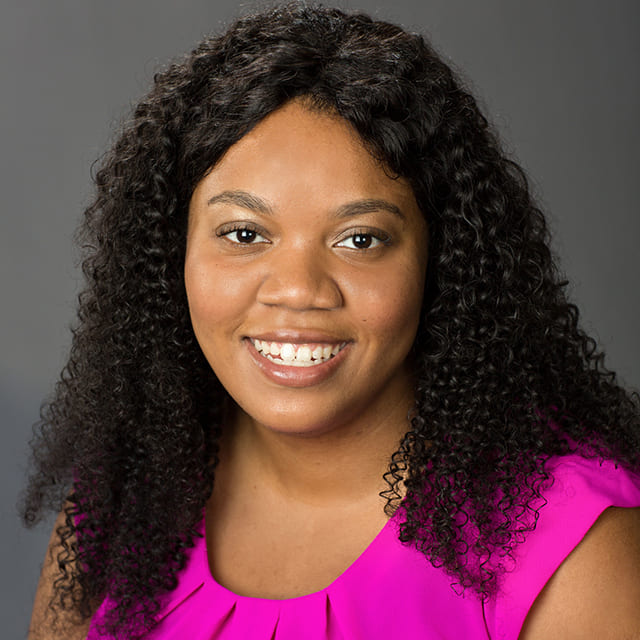 "We realized there was so much that we as employees needed," Adelaja said. "We'd plan these events for students and think to ourselves, 'Wow, I really wish someone did this for us.'"

Talking things through, the group realized they could (and would likely have to) do it for themselves. To that end, Black at the Pack was formed.

"It's a community, a group for us to talk about things, to read books together, to help professionally develop each other," Adelaja said. "We've all had to navigate the same barriers. Sometimes it's nice to be able to just be, versus having to explain things and having to educate."
"For me, community is family. Those two words are interchangeable."
KaPreace Young works at the Center for Student Engagement at the University. She's also President of the Northern Nevada Black Cultural Awareness Society, cofounder of Shades of Queening women's empowerment group and very involved with student organizations and Greek life through her work on campus. She also runs the Wolf Pack Community Howl, which she calls "deliberative dialogues on wicked topics." The current iteration of Black at the Pack is credited to Young as her brainchild by Lykes.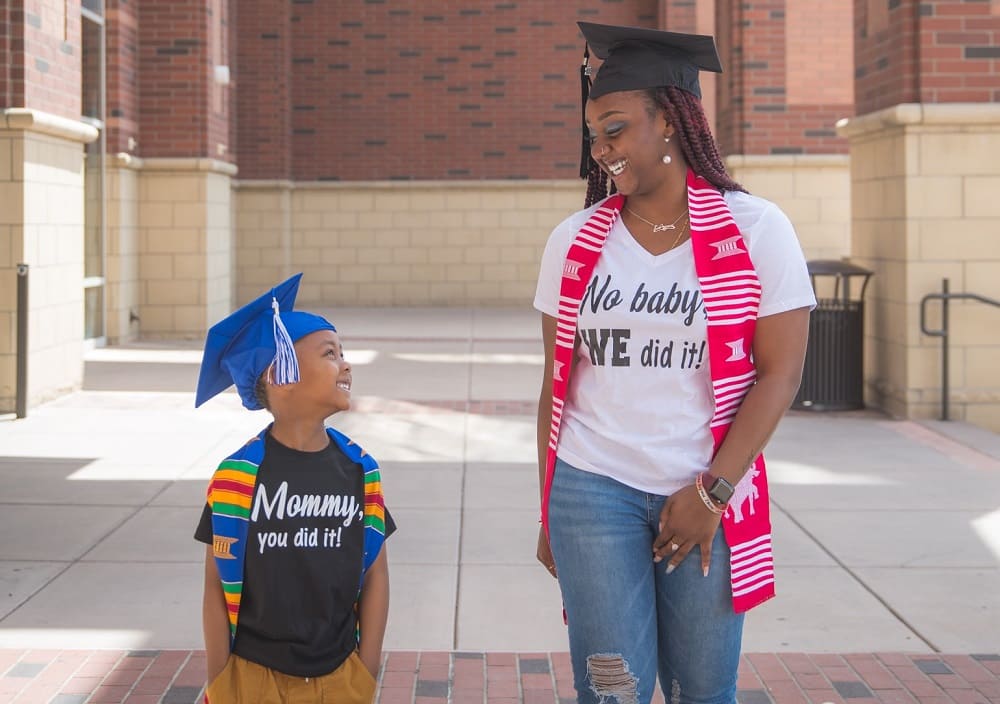 "Black at the Pack was created so that we could have a place and a sense of belonging as Black faculty where our cultural identity and our professional roles and responsibilities intersect," said Young.

Community is of critical importance to Young, who attributes her success to her own experiences with it. If it wasn't obvious from the list of organizations with which she's involved, Young wants to build community for others.

"For me, community is family," Young said. "Those two words are interchangeable."
This shows in the way that Young talks about the Black at the Pack meetings, which she says often run over time and are "definitely her favorite meetings." Young also says that time is their biggest challenge as things are starting to grow and evolve. Running meetings and events, she says, tends to interfere with everyone's regular duties.
For Young, the future of Black at the Pack looks like growing their list of community resources, expanding their reach beyond campus to the larger community and growing their numbers as more Black faculty and staff are brought on at the University.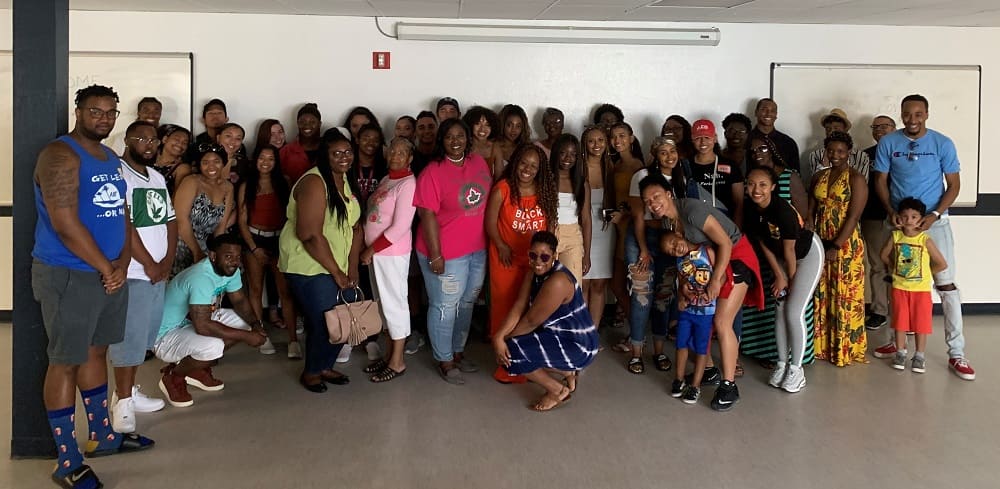 "That would be my top end goal: that a Black faculty member gets hired at the University and they automatically have a connection to Black at the Pack," Young said.
"We strengthen each other."
And, of course, a connection to Black at the Pack means a connection to all of these other groups and organizations that members participate in. Many members act as advisors to student groups even beyond their community involvement, and mentorship relationships are common within the groups, something that Lykes says comes very naturally to the extremely supportive community.
Cross pollination between groups can blur the lines between them, which seems like exactly what is supposed to happen. These groups aren't truly separate. By design, they aren't operating in isolation because they are actively working to bring together the Black Wolf Pack community, from students on up.
"We're the ones here for retention," Lykes said, "and we strengthen each other."
Find more information about Black at the Pack and sign up for their listserv