The University of Nevada, Reno has named dual accounting and political science major Tyler Harris the recipient of the Spring 2020 Herz Gold Medal. The honor is bestowed upon the graduating senior who has the highest University grade point average with the most letter-graded credits (beyond 120) that have been earned at the University. Harris earned a 4.0.
"I am honored to be the recipient of the Herz Medal," Harris said. "I appreciate the opportunity to have my achievements recognized."
Harris plans to accept the engraved medal during a special December Commencement ceremony designed for the spring 2020 graduating class.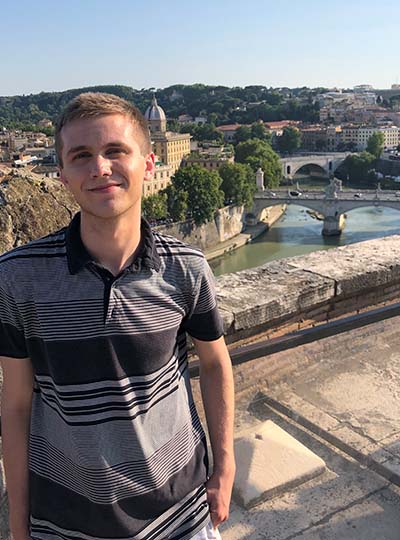 Born and raised in Reno, Harris graduated from Wooster High School in 2016 as part of the international baccalaureate program before enrolling at the University. During his time at the University, he has explored various academic interests and is graduating with a dual major along with a minor in philosophy.

"Tyler is one of our department's most gifted students," Jason Fisette, teaching assistant professor of philosophy and mentor of Harris, said. "He elected to do the bulk of his coursework for the minor with me in the history of philosophy, which is a demanding subfield. The texts we study are often difficult to comprehend at the sentence-level, let alone at the conceptual level. Tyler has rare scholarly talents in this arena, however. His work showcases a remarkable knack for reconstructing the arguments of past thinkers, and explaining their relevance to ongoing practical issues in ethics and politics, such as how our conceptions of justice, or what we owe to one another, are shaped by old assumptions about human nature and motivation."
Apart from his classes, he has treasured his time as a member of the Office of Financial Aid and Scholarships, where he has been employed since his freshman year helping students and families navigate the financial aid process.
"Tyler has been a valued student employee in our office since January 2017," Ashley Salisbury, senior financial aid advisor and supervisor of Harris, said. "Over the years, he has developed a vast knowledge of financial aid and has assisted thousands of students. Tyler has always presented himself in a calm and professional manner; and this is, I believe, why he was so successful in assisting other students through the financial aid process. This past year, Tyler took on a mentor role with one of our new student employees. I know his knowledge and experience has helped give guidance as now he, himself, is a valuable resource. Our office is incredibly proud of his academic accomplishment."
His professional interests include primarily tax law and policy, and so he hopes to combine these backgrounds in order to become an expert in taxation.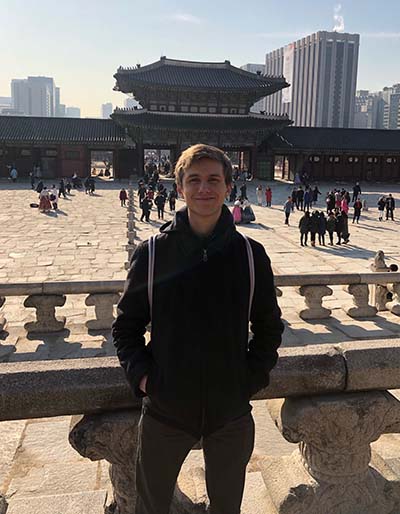 This semester, Harris had the opportunity to participate in the Reno Volunteer Income Assistance (VITA) program, which recruits accounting students from the University to provide free tax preparation services to low-income members of the community.

"Tyler is also a fearless, yet humble, interlocutor," Fisette said. "He has no qualms about gently challenging my interpretations of the material, and sometimes he even convinced me that he had spotted nuances in a text that I had missed. We philosophers like nothing better than being persuaded by a good argument. The level of class discussion is routinely elevated by his presence."
In his free time, Harris travels as much as he can, having visited five different continents throughout his four years of study. After graduating, Harris plans on pursuing both his CPA license and a degree in law.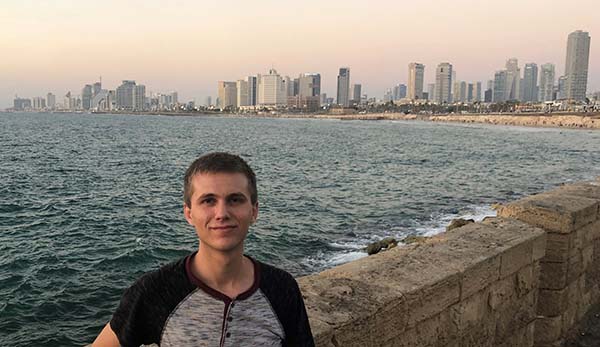 "I am excited to take the knowledge and experience from my time at the University and apply it to my law school journey beginning this fall," Harris said.

The Herz Gold Medal is the University's oldest and most prestigious award and was established in 1910 when the University was only 36 years old by brothers Richard, Carl and Otto Herz. Funding for the award is provided by the University of Nevada, Reno Foundation and the Thelma B. and Thomas P. Hart Foundation, a Reno-based charity. The foundations continue to honor the Herz family and this tradition of recognizing excellence.