Connections, on view at the Reno-Tahoe International Airport from Feb. 13 through April 20, 2020, is a multi-disciplinary exhibition that celebrates faculty and students from across the School of the Arts at the University of Nevada, Reno. Featuring artworks from 22 faculty members and more than 40 students and alumni, the exhibition includes a series of site-specific dance and music student performances as well as sculpture, photography, painting, book art, graphic design, costumes and videos, all on view in Terminal C.
"Each participating faculty member has identified a student – past or present – to be included in the exhibition as a way to explore how University faculty and students influence one another's artistic practice in profound, unexpected and inspiring ways," Shoshana Zeldner, co-curator and program manager with School of the Arts Special Events, said. Zeldner co-curated the exhibition with Vivian Zavataro, interim director of the John and Geraldine Lilley Museum of Art.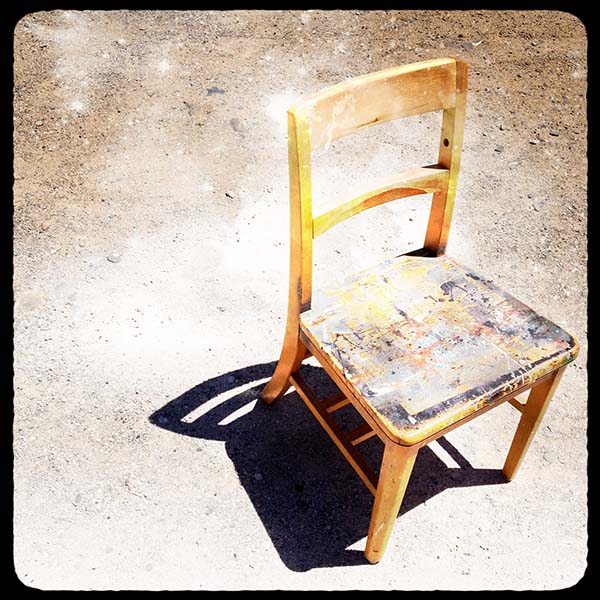 " Connections highlights the artistic excellence and diversity within the School of the Arts while exploring the incredible educational impact between faculty and students," Dean of the College of Liberal Arts Debra Moddelmog said. "These relationships are an invaluable component of a liberal arts degree, and cultivate the next generation of artists and community leaders."

Participating artist and University Preparator Kara Savant (2017 alumna) reflects on her experience with her mentors Tamara Scronce, associate professor of art and director of the School of the Arts, and Richard Jackson, University preparator and instructor.

While constructing this piece for the exhibition, I had Tamara Scronce's voice in my head, telling me, 'the painstaking efforts it takes to perfect the craft will be worthwhile.' And if all else fails, I have Richard Jackson's voice in my head saying, 'Just throw something together and call it art.' What I've learned from working under these mentors is that it takes a village to make a piece of art."
Scronce's artwork will be featured in the exhibition as well as Jackson's, who will participate alongside University student Cesar Piedra.
The opening reception at the airport is Thursday, Feb. 13, and will include performances from members of the graduate student Nightingale String Quartet, the a cappella ensemble Biggest Little Voices, a University saxophone quartet and a site-specific dance performance featuring 12 alumni dancers (graduates between 2004 and 2018) choreographed by dance faculty member Cari Cunningham. The reception is free and open to the public, but RSVPs and pre-screening are required as this event is post-security. To RSVP or to ask questions regarding the RSVP process, contact Brandi McCoy at the Reno-Tahoe International Airport at bmccoy@renoairport.com.
The exhibition is made possible through generous support from the Edna B. and Bruno Benna Foundation.
For more information about School of the Arts, visit unr.edu/arts, call 775-784-4278, or email arts@unr.edu. Event information, news and photos also are available by following the School of the Arts' Instagram and Twitter handles: @NVArts365 and Facebook pages.