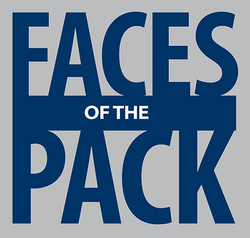 Just days before spring break, the University of Nevada, Reno announced all students will begin online instruction as precautions for the novel coronavirus that is spreading throughout the United States. While talking to her mom waiting in the airport for a flight home for spring break, University of Nevada, Reno Honors student Jayde Powell decided she had other plans for her break.
Powell started Shopping Angels, an organization designed to provide services to those populations deemed especially at risk for COVID-19. This includes senior citizens or those with heart, lung and immune system conditions. Beyond these populations, Shopping Angels also aims to help parents of infants and young children.
Her organization has gone viral. In just nine days, Shopping Angels has more than 2,800 volunteers in all 50 states and has stretched across the globe with international branches starting in Canada, the United Kingdom, New Zealand, Australia and South Africa. Volunteers have helped 20+ individuals in Reno and Las Vegas, 41+ in California and a few in Florida and New Jersey so far.
"People who are younger – whether it's my age or my mom's age – don't have as much fear or anxiety in regards to going shopping for basic necessities," Powell said. "For at-risk populations, it is a source of valid and intense fear. I wanted to help ease this fear during a time of panic and create a community program that would hand-deliver items to these people while exercising proper precautions."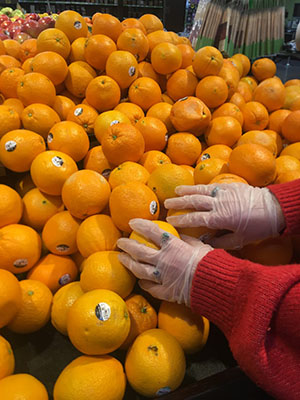 Volunteers go to the store to pick up groceries and other shopping necessities and deliver them to the doorstep of the at-risk individual for no additional cost. Anyone who wishes to help can sign up and will be matched demographically with clients in their area. The volunteers have to meet a few requirements, such as not coming in contact with anyone with the virus, not having traveled outside the country in the last 14 days, not displaying any symptoms of illness and wearing gloves when shopping and delivering. Wearing face masks is also recommended when possible.

"We have garnered great support from our community," Powell said. "We have many local businesses – gyms, Anderson Dairy, food banks and more – who have partnered with us in promoting our organization and trying to spread the word about what we can offer."
Powell is an Honors Program student majoring in psychology with a research specialization and minoring in addiction treatment services along with being pre-med. She is also the vice president for Phi Delta Epsilon Medical Fraternity and programming chair for Student Organ Donation Advocates.
"I am a pre-med student for a lot of reasons, only one of which being my desire to help others for the rest of my life," Powell said. "Being pre-med also means that I like to keep busy, which requires strong time-management and organization skills. All of these characteristics, and more, contribute to my ability to create this campaign and successfully market it on a national, and now global, scale."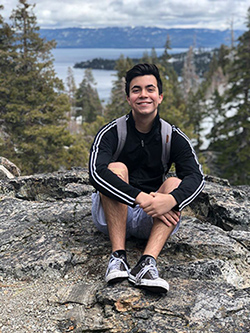 Kimberly Bonnenfant, the Honors Program marketing publicity and outreach coordinator for the University, praises her honors student for the hard work she is doing and the message she is spreading to help others during this time.

"Jayde represents what the University of Nevada, Reno Honors Program is about – service, extraordinary initiative and filling societal needs. Jayde is not only an exemplary student of the Honors Program, she is also a hard-working student employee. Jayde took on the first-ever roll of being a marketing assistant coordinator – reaching out to prospective students and educating parents on the Honors college experience. Jayde has led her peers by example," Bonnenfant said.

Powell says she is grateful for those who have helped her in this process so far, specifically her mom and all her national, regional and state coordinators. Shopping Angels is currently applying for 501(c)3 non-profit status and is in the process of creating a website. At the start of the week of March 23 rd, the following students helped Jayde with her efforts: Ben Perdomo, Lillian Scarbrough, Charissa Alo, Erin Garman, Jillian Luthy, Harmony Werth, Noah Calvert, Emi Kase Rohlfing, Libby Elliot, Joseph Hill, Sofia Lombardo, Serene Townsell, Kayla Snowden, Alexandrea Kilgore-Gomez and Rachel Peterson.