The University Libraries are open, virtually, and the team of Peer Research Consultants are working hard to provide research support to students. As the end of the semester approaches, many students are preparing final assignments and research papers. Peer Research Consultants from the Libraries Research and Instructional Services Department are available to answer any and all research questions that students may have in order to assist them with their assignments or research papers.
Listen to the new Libraries' podcast called "Checked Out!" to learn more about the Peer Research Consultants.
"Peer Research Consultants speak the language of students because they are students," said Tati Mesfin, instruction librarian for the University Libraries. "They can explain complex research concepts in ways students understand. Students who learn library research skills possess transferable skills that help them in their academic work."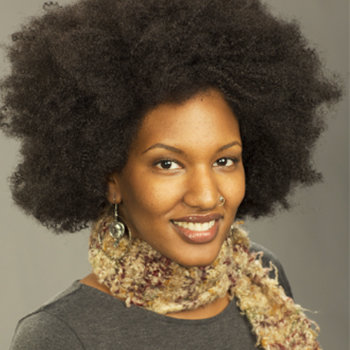 Student Peer Research Consultants have strong academic records and writing skills. They are trained to help other students and members of the campus community with research papers or assignments. The questions fielded by Peer Research Consultants range from basic directional questions to in-depth research inquiries needing multiple resources or referrals to subject specialists.

Alyssa Campbell, Meghan Anderson, and Patricia Ascano, student Peer Research Consultants for the University Libraries, provide insight to those searching for sources and also serve as advocates as to why students should utilize this research support service.

"It can be really helpful to have someone who knows our Libraries resources or collections, and/or who knows the organization well enough to direct those needing help to the proper Libraries department," said Campbell.
"We can also help with a variety of research needs," Campbell added. "We are a really great resource if students are struggling to find articles for their assignments. We may not be on campus, but we're still here to help you!"
The chat function available on the Libraries' website, emails to subject area Librarians, and phone and Zoom consultations are all avenues for students to receive the help they need.
"We can be a real time saver," said Anderson. "The response I hear the most from students is that it takes them hours to find what we are able to find in ten minutes. We are just as ready to help as before COVID-19."
With final papers and end-of-semester assignments coming due in the near future; Peer Research Consultants are ready to assist students with research help.
"Many things have changed, stayed open, and closed, but we are trying our best to make resources available to everyone as much as we can," added Ascano. "Do not feel overwhelmed by using the library website and all that comes with it, and if you have questions, just drop-in and chat with us."
To submit a research question to Research and Instructional Services, students can go onto the University Libraries' website and click on the chat module to get in contact with the Peer Research Consultants.
Research and Instructional Services are continuing to support members of the campus community with research help needs through virtual research consultations and online lectures. Librarians also have created online modules and other materials for WebCampus that instructors can embed into their courses to help better provide information and resources to students during this period of alternate operations.
Students needing help can select the chat located on the Libraries' website to connect with a Peer Research Consultant Monday through Friday 9 a.m. to 5 p.m., and Sundays 1 p.m. to 5 p.m. Outside of those hours, the chat option is replaced with a web form so students can submit their questions afterhours.
About the University Libraries
The University Libraries embrace intellectual inquiry and innovation, nurture the production of new knowledge, and foster excellence in learning, teaching and research. During each academic year, the Libraries welcomes more than 1.2 million visitors across its network of three branch libraries: the Mathewson-IGT Knowledge Center, the DeLaMare Science and Engineering Library and the Savitt Medical Library. Visitors checked-out more than 80,000 items and completed more than 2 million database searches.