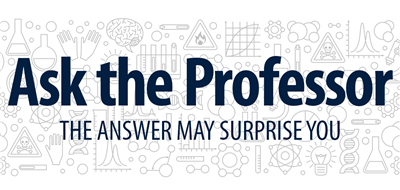 With health and nutrition claims flourishing amid the COVID-19 pandemic, Extension provides this information to help individuals wade through it all to find truthful information during this trying time.
Do a search for nutrition and COVID-19 on Google and you'll get about 835 million hits. With such an abundance of health and nutrition information, how do you separate fact from fiction? It can be challenging, but when it comes to hype, there are likely to be some telltale flags that should help signal caution to the reader. The Food and Nutrition Science Alliance compiled a top 10 list of junk science to help people evaluate nutrition information.
Recommendations that promise a quick fix. There aren't quick fixes out there, otherwise we would all be in picture-perfect health. The proven method to achieve optimal health and well-being is to live a health-promoting lifestyle.
Dire warnings of danger from a single product or regimen. Often a single ingredient, such as sugar, is demonized because it's prominently found in foods or beverages that have little nutritional value – a problem when all foods containing sugar are vilified, such as fruit or dairy.
Claims that sound too good to be true. Take for example a product that claims you can eat all you want and still lose weight. If it sounds too good to be true, it probably is.
Simplistic conclusions drawn from a complex study. This can occur when an individual without scientific understanding reports on a study.
Recommendations based on a single study. The best recommendations are based on studies supported through years of research. A single study isn't sufficient proof, nor are all studies high quality.
Statements refuted by reputable scientific organizations. Be leery of dramatic statements that go against current recommendations. It is best to wait for more research.
Lists of "good" and "bad" foods. All foods can fit into a healthful eating plan, with the caveat that some foods – especially those that tend to tickle our palates with higher amounts of fat, sugar and salt – should be consumed in small amounts and reserved for special occasions.
Recommendations made to help sell a product. This speaks for itself, and celebrities and cartoons alike endorse many unproven products to help them sell.
Recommendations based on studies not peer reviewed. The peer review process is how a group of experts in the same field evaluate the accuracy and quality of a study. It is best to look for this type of research, often conducted by universities or government agencies.
Recommendations from studies that ignore differences among individuals or groups. A group of white college males is quite different from a group of middle-aged moms, for example. Studies that are not conducted with "control groups" that isolate other factors other than those being studied, should be taken with a grain of salt until further research is conducted.
With so much information available through the Internet and the media, use this list to help you consider the validity of what you hear, see or read. A source of credible nutrition information is your local Extension office. Extension should be able to provide you with the information you are looking for, or direct you to credible resources where you can find answers to your questions and other information to help you live well.
Aurora Buffington is an assistant professor and public health nutrition specialist at Extension, aunit of the College of Agriculture, Biotechnology & Natural Resources.