The Nevada System of Higher Education Board of Regents has approved the establishment of an Honors College at the University of Nevada, Reno. The existing Honors Program at the University will undergo changes to fit their new title and curriculum.
"Matt Means and Erin Edgington did the heavy lifting in preparing the proposal," Executive Vice President and Provost Kevin Carman said. "Good things are ahead for the Honors College as we look forward to many more opportunities for students to engage in the honors educational experience."
Means, current director of the Honors Program, will be appointed to Dean of the Honors College effective July 1 and will join the Deans Council.
"A title, like a person, has as its first priority service to others and/or a cause," Dean Means said. "I'm deeply humbled and honored to have been afforded this opportunity and hope that it may allow honors to connect with, collaborate with, and support other programs/units on campus to a greater degree."
With the establishment of a College, for the first time, Honors students will have the ability to choose from multiple pathways to create individual honors journeys and a more personalized experience.
"We are able to become an Honors College today through the valiant efforts of the many incredible individuals that paved the road for us and our responsibility, as students and future leaders, is to cement the success of a brand new journey," Lily Liu, president of the Honors Student Council, said.
Students will receive mentoring and coaching during their time in the college that directly supplements and enhances resources offered at the Pennington Student Achievement Center and within the other academic colleges. Mentorship and coaching services will eventually involve recent graduates, alumni and community members.
"We are generating impressive community support for the new college as we create its Community Advisory Board," Richard Siegel, co-chair to the Community Advisory Board for the Honors College, said. "Nevadans want excellence throughout our higher education system and the Honors College offers an opportunity to keep many more of our best students in the state as we provide them with unique opportunities."
The Honors College is also currently developing a college community advisory board, a parent's club and revitalized honors alumni chapter.
"I'm most excited about the impact this will have on future students in our program," Means said. "The changes we are employing are significant and will position us at the bleeding edge of innovation in the honors domain in our country."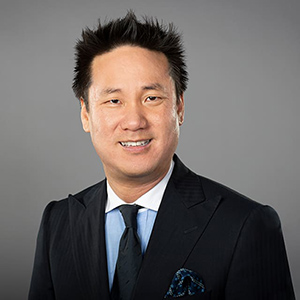 Along with these changes, a new honors course proposal process will be drafted to enhance the curriculum for the college. It will allow more faculty at the University to be considered for honors instruction. Honors Program students are heavily involved in on campus organizations, clubs and outside non-profits and businesses. This aspect will be incorporated into the curriculum to benefit students already taking part in these activities and allow them to explore them in an honors-augmented way.
"Much more than being a domain that simply requires more papers or reading more textbooks, honors colleges have the potential to expand and diversify the concept of impact and risk for our next generation of leaders," Means said.
The staff and faculty are excited for the vast range of students that will enter the college, with many unique talents and skills. Means said that not every student may consider themselves as "honors," but every student has the capability to be one.
"Talent does not discriminate," Means said. "To that end, the University of Nevada, Reno Honors College will in the future vigorously identify students who represent a vast spectrum of interests and talents. The future is indeed bright."