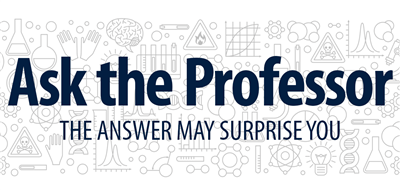 Sexual communication is a normal part of adolescence. Historically, most of this communication has occurred in-person. Cell phones have become an extension of this type of communication. However, there are several components of adolescent sexting that can be very problematic that parents should be aware of.
First, we know that the overwhelming majority of nude and semi-nude photos are ultimately shared. Although the adolescent may be in a secure and trusting dating relationship at the time the photos were exchanged with their partner, they are likely putting themselves at risk for their photos to be forwarded to others. Oftentimes, this leads to forms of bullying.
Further, sexting and sharing nude photos may be indicative of unhealthy relationships. It is possible that the sexting is non-consensual or coerced, with one partner pressuring the other. Parents should discuss how an adolescent can respond if they are being pressured for nude pictures.
Another often unexpected risk of adolescent sexting is that it may have legal repercussions. Any nude photo taken of a minor is considered child pornography, regardless of who took the photo. Though many states are in the process of developing legislation to address this unique issue, if your adolescent takes a nude photo of themselves and shares it – they may be guilty of having created, possessed and distributed child pornography. This puts youth at risk for felony convictions, sex offender registration and even jail time.
So, given these risks – what should parents do? It is easy to assume that monitoring children's digital activity will be the most effective way to catch and prevent these things from happening. While parents need to be able to access their digital communication and check-in if necessary, I generally advise that parents don't try to constantly monitor their child's online and phone activity. This is typically an ineffective strategy, usually leading to a cycle of the parent trying to monitor while the child develops new ways to get around the monitoring.
Instead, parents should proactively focus on fostering open communication with their children about sexual topics and healthy relationships. If parents are already engaging in this type of communication, it will be easier for them to talk about sexting and warn their adolescents about the potential risks of sharing nude photos of themselves. Parents must help their adolescents understand both the relational and legal risks associated with sexting.
---
Samuel Ehrenreich is an assistant professor of human development and family studies (HDFS) at the University of Nevada, Reno. He obtained his Ph.D. in psychological science from the University of Texas at Dallas in 2012 and has been a faculty member in the HDFS program since the fall of 2017. Ehrenreich's research interests focus on the role of digital communication in adolescents' development.