As high school seniors are looking at an uncertain economy upon graduation, college may be a more attractive alternative for those considering going into the workforce. And for high school seniors looking at becoming educators, with teacher shortages around the country, and the surge in demand following recovery from the Covid-19 crisis, picking the right path is imperative.
"Attending a college that is accredited will put you a step ahead of the competition, ahead of students who may have received their education at a non-accredited school," Dean Donald Easton-Brooks of the College of Education at the University of Nevada, Reno, said. "For students who are looking at a career in teaching, it's important they stand out from the rest of the crowd, and getting their education at an accredited university program will help."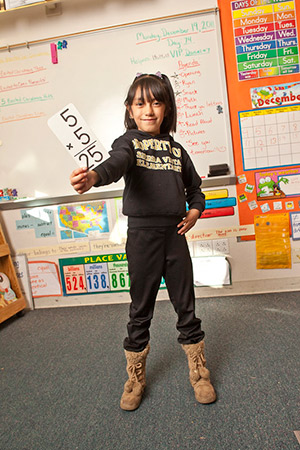 The CAEP – the Council for the Accreditation of Educator Preparation – is responsible for the oversight on accredited programs, and ensures the proper teaching standards are fully implemented for its accredited programs. It recently transitioned from the NCATE. The College of Education teacher preparation programs have had long-standing accreditation from NCATE and were newly accredited by CAEP in 2015 and then again in 2018.

"The accreditation is a seal of approval that assures quality in educator preparation. Accreditation makes sure that educator programs prepare new teachers to know their subjects, their students, and have the clinical training that allows them to enter the classroom ready to teach effectively," states the association's website.
The University's College of Education programs, the only accredited programs in Nevada, include the Integrated Undergraduate program, the secondary programs, and the advanced programs in literacy, special education, elementary education, secondary education and educational leadership. Of the 1,400 students in the College, nearly two-thirds are in the teacher education programs.
"Students, especially prospective graduate students, use accreditation when selecting where to study," Associate Dean of Academic Programs Eleni Oikonomidoy, said. "The rigor associated with the studies, the qualifications of the faculty, the commitment to high standards of performance are some of the reasons why they pick an accredited program like ours.
"Our success has to do with ongoing reliance of best practices in the various disciplines, and in the programs as a whole, with attention to reflective practice and ongoing efforts to connect theory to practice and to build strong programs."
Other factors that sets the programs apart from non-accredited programs is their partnerships with school districts, especially throughout Nevada, for strong clinical experiences; for conducting research that can inform practice; access to both urban and rural settings; online/hybrid classes and programs – and last but not least, highly engaged faculty who are passionate about the success of their students.
Student Success
And that success translate to student success. According to the Career Outcomes Survey sent to 2019 College of Education graduates, 90.2% of College of Education Teacher Education student respondents are hired in the education sector and 90.91% remain in Nevada after graduation; getting hired within a year of graduation.
Amanda McLain is a new kindergarten teacher in Reno. She graduated in Fall 2019 from the University with a bachelor's degree in elementary education with an emphasis in early childhood education, and a minor in Human Development and Family Studies.
"When choosing an institution, something that was important to me was the ability to get into the workforce as soon as I graduated," she said. "Attending an accredited institution made this possible because of the experience I gained through practicums and my internship as well as my ability to become licensed immediately after graduation. During my internship I was even lucky enough to get a paid internship that turned into a full time teaching position which would not have been possible if I had not gone to an accredited institution."
Even with teacher shortages prevalent in Nevada school districts, principals are always looking for the best teacher candidates.
A study and survey completed last year by Lindsay Diamond, an assistant professor in the College of Education, finds, after years of previous research, that urban school principals still prefer to hire teacher candidates who have completed a traditional 4-year college or university based teacher preparation programs.
The data from urban schools was unique in that the principals indicated they prefer traditional accredited programs. The same goes for rural schools. In another study led by Diamond, research found that, "rural principals prefer candidates who have completed traditional college/university teacher preparation programs."
Hannah Magleby graduated with a bachelor's degree in Human Development and Family Studies in 2019.
"As a prospective student, I felt it was important to look for institutions and programs that have received accreditation as it allows you to feel secure in the quality of standards," she said. "Graduating from an accredited college helps future employers determine the legitimacy of programs studied and where graduates are qualified, giving these graduates more opportunities when entering the competitive workforce."
In both of these studies, Diamond found that principals prefer teacher candidates who completed traditional teacher preparation programs and those who hold dual licensure – such as elementary and special education, and a content area.
"In general, college and university teacher education programs can rest assured that when they have options, principals hire teachers who have licenses from 4-year teacher education programs or 2-year master's programs," she said.