The University of Nevada, Reno has named general mathematics and analytical-chemistry student Kyle Murray the recipient of the Spring 2019 Herz Gold Medal for having earned the highest grade-point average, a 4.0. The Herz Gold Medal will be presented to Murray, a Wooster High School graduate, for his outstanding scholarship during the University's Saturday morning Spring Commencement ceremony, May 18.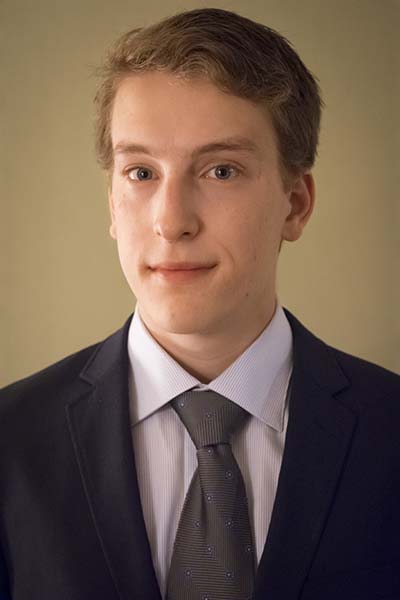 "My dream has always been to become a doctor, and so I have spent a lot of time as an undergraduate pursuing this goal," Murray said. "As a freshman, I began volunteering at Renown Regional Medical Center. I was one of the first volunteers in the mobility movers program, which helps those who are suffering from debilitating illnesses walk around the hospital safely by managing patients' medical equipment. We also provide emotional support. Talking to people from all over Reno and Sparks has been one of my most rewarding experiences as an undergraduate."
Murray recently began volunteering in the Renown Emergency Room where he helps family and friends find their loved ones, as well as takes patients back to their rooms.
As a freshman, Murray started working at the Math Center on campus, where he says he enjoyed working with an amazing group of students, bosses and fellow tutors during four years.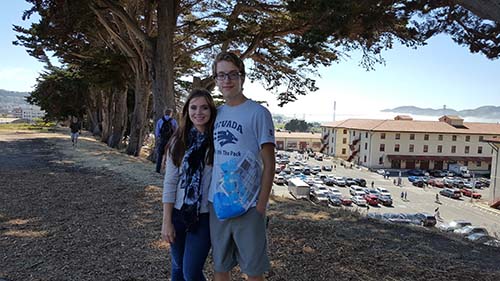 "Besides the Math Center, which has really given me a place to call 'home' on campus, the Nell J. Redfield Foundation was critical to my success," Murray said. "They awarded me a scholarship which almost eliminated the financial challenges of attending college. They allowed me to work a job that I enjoy, as well as to pursue other opportunities, including volunteering and shadowing, which are unpaid. It is not an exaggeration to say that without them I wouldn't be receiving this award today."
Grant Schissler, assistant professor in mathematics & statistics, served as Murray's Honor's Program advisor.
"Kyle is an impressive and well-rounded student," Schissler said. "His scholarship while majoring in Mathematics has been impeccable - earning him the prestigious Westfall Scholar for the top Mathematics & Statistics undergraduate student graduating this term with a 4.0 GPA. He is a kind person and overall great young man."
Schissler said Murray's professionalism and project leadership skills are refined for an undergraduate student, that he writes quickly for a junior scientist and that he seeks feedback regularly which reflects his desire to improve.
"In his thesis, Kyle developed his own research questions, obtained data from local health care professionals and researchers, and proposed a sophisticated time series statistical model to predict health care utilization," Schissler said. "This research in health care systems complemented his volunteer work in local hospitals, leading to Kyle's holistic perspective on pressing health care issues. Kyle is motivated to become a physician-scientist and will be well suited for the job."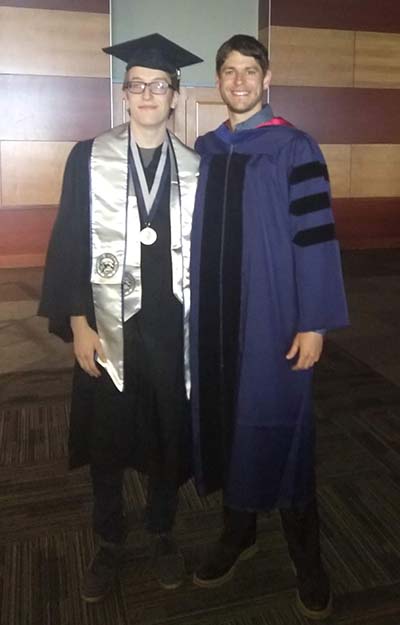 Murray began learning Italian from his grandmother who was born in Sardinia and came to the United States more than 50 years ago. He said he loves their weekly lessons and being able to communicate with her in her native language. He just finished reading "The Little Prince" in Italian, which was his first book in a foreign language, and he will travel with her this summer to visit her hometown.
"I look forward to connecting with the things she saw and did as a young adult," he said.
"During my free time, I always try to stay busy with a variety of my hobbies, including reading, cooking and making mead," Murray said. "I also began running during college, and a couple of years ago I ran the San Francisco Marathon. Despite being one of the hardest things I have ever done, crossing the finish line in front of my family and girlfriend made me so happy."
When asked what advice he'd give his freshmen self, Murray said to "apply for absolutely everything you can."
"College is so rich in opportunities, it is a waste to stick with just a few things. Avoid overwhelming yourself, and of course, always put grades first, but take an active role in talking to faculty, and cultivating opportunities for the future. I have never had an experience on campus that I didn't find valuable."
After graduation, Murray plans to continue to study Italian, get a job in the hospital and apply to medical school.
"I have always wanted to be a doctor and this hasn't changed much," he said. "I will be applying to medical school this cycle, which starts early in the summer."
Murray's thesis is currently published and available to the public in the Honors Library in the Jot Travis building on campus.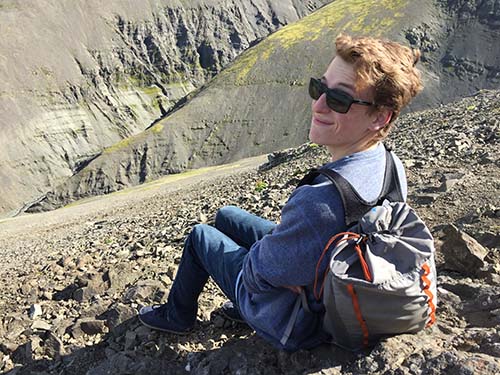 The Herz Gold Medal is the University's oldest and most prestigious award and was established in 1910 when the University was only 36 years old by brothers Richard, Carl and Otto Herz.
Funding for the award is provided by the University of Nevada, Reno Foundation and the Thelma B. and Thomas P. Hart Foundation, a Reno-based charity. The foundations continue to honor the Herz family and this tradition of recognizing excellence.