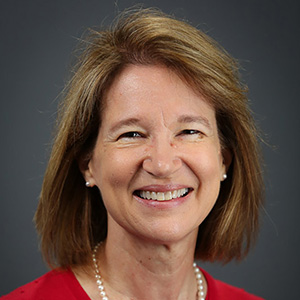 "The position provides an opportunity to lead a dynamic department and help it build on its potential at a university that is focused on high-quality education for students and on high-impact research - all in a wonderful location," Warner said.
She was also impressed with the faculty in the department and the research they do, as well as with the College's emphasis on enhancing inclusion and diversity.
Warner mentioned that it's uncommon for a political science department to have a policy emphasis, which was one of the reasons this department and University appealed to her.
"I think it is important to see the fields of political science and public policy as complementary and it's great that this department brings the study and teaching of both together," she said.
Warner's own research and teaching focus on religion and politics, and on political corruption. In one recent project, she has been looking at how the military and the Catholic Church deal with cases of sexual abuse. She has been examining how the two institutions' internal legal systems, organizational structures and missions have affected their responses to sex abuse cases. She is also looking into why civil authorities and the public in democracies frequently have failed to call these institutions to account over how they have handled cases and treated victims.
A future step in the research project is to perform programmatic evaluations. Warner said the military in particular is proactive in developing programs to prevent sexual assault and to improve the circumstances in how service members report, but she wants to identify the impact these programs have.
Advancing the department's research profile is a priority for Warner. She wants to assist faculty members in performing the research they want to engage in and help maintain and enhance the University's R-1 status.
Getting to know the undergraduates and graduate students is another top priority for Warner. One goal is to find out more about what undergraduates need and want from the political science and international affairs majors. She hopes to fuel their interests and help them further their own goals through internships and special events.
In addition, another goal for Warner as the new chair is to engage in more community outreach.
"I'd like connect more with community interest in multiple facets of politics and policy, perhaps by having some public events around, for instance, the 2020 primaries and general election," she said.