Nevada Day is around the corner, and what is the best way to celebrate Nevada Day? Discovering the Libraries' Nevada-related resources, of course! The Libraries' Nevada online resources can help you find information, on whether you are looking for the history and culture of Nevada, demographics, and even points of interest.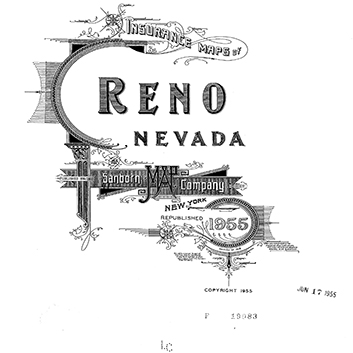 Check out our favorite Nevada-related databases
University of Nevada, Reno library users can access these resources and several other related databases on the library's database A-Z list. Need further help on specific subjects that are Nevada-related? Get in touch with a subject librarian who can assist with your research and information needs!
About University Libraries
The University Libraries embrace intellectual inquiry and innovation, nurture the production of new knowledge, and foster excellence in learning, teaching and research. During each academic year, the Libraries welcomes more than 1.2 million visitors across its network of three libraries: the Mathewson-IGT Knowledge Center, the DeLaMare Science and Engineering Library and the Savitt Medical Library. Visitors checked-out more than 90,000 items and completed more than 2 million database searches.