Homecoming week at the University is a time for all of us to remember how things once were at the University. We return to campus, take a look around, think about our time here as students, and recall the people, professors and landmarks that made the time we spent at the University special.
Recent graduates might see the campus and not immediately realize how much change the University has undergone in recent years. Others who haven't set foot on campus in decades might be surprised by how much things have grown and changed with time.
In an interview from four years ago, a member of the Class of 1965, Judy Morrison Nash, recalled a campus that was firmly intertwined with traditions that dated back to the 19th century.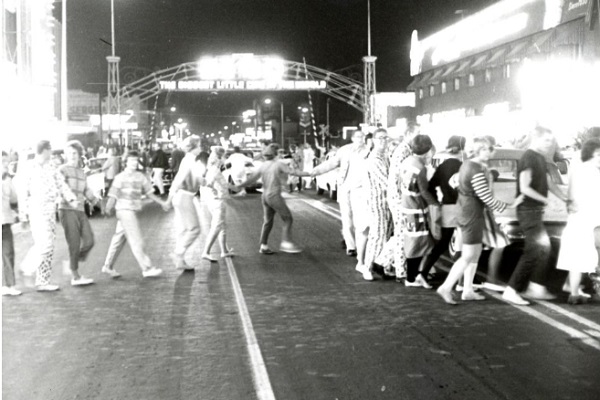 Whether it was the bonfire preceding Homecoming, or the pajama rally where young women from the sororities, in their pajamas, would run down Virginia Street and "snake through the casinos," Nash recalled, the campus was a place where the Silver State's heritage was well-known and honored. During Homecoming, and later in the year, during Mackay Day festivities, when the male population of the campus grew Comstock Lode-style miner's beards and the female population took to wearing the elegant, long dresses of the late 19th century, there was always recognition of the campus' history.
"The campus was much smaller then," Nash said. "We had less than 3,000 students. You had a chance to get to know everybody. We had the advantage of getting to know our professors … and they seemed to know us. I just loved that."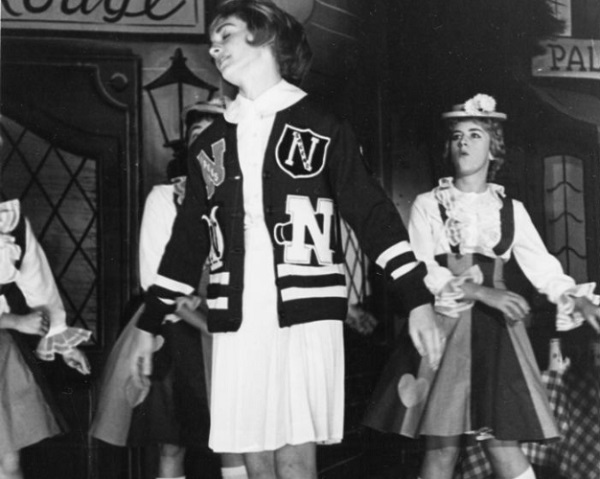 Nash, herself the daughter of the longtime and respected University English professor, John Morrison, had grown up watching first-hand how much the faculty cared. She would often see her father, who joined the University faculty in 1949, grading his students' papers while at the family home. She'd see her father, a Marine from World War II who served in Guadalcanal and who mastered the Japanese language and whose personality was as inviting, gentle and warm as a haiku, on a weekend afternoon or evening, pacing around her home, painstakingly developing the perfect phrasing for an important upcoming lecture.
"I could go on and on," said Nash, who was 1965's recipient of the Herz Gold Medal as the University's top graduate. "We had a lot of great professors for the small school we were then … I feel I was very lucky to have gone to the University of Nevada. I wouldn't trade my experience with the University for anything … and I wouldn't have gone anywhere else."
During Homecoming, memories like the ones Nash shared become much more vivid. Retired District Court Judge Steven Kosach, who played baseball at the University under legendary Coach Bill Ireland in the mid- to late 1960s, said in an interview two years ago that whenever he visits campus – which he tries to do regularly, as he still lives in Reno – he can close his eyes and remember what campus landmark used to stand where and what its significance was.
There are still remnants and memories, such as the bowl where the Mack Social Science Building is now located, which was home to the field house of the original Mackay Stadium, as well as the outdoor dining area near a cluster of pine trees by the National Judicial College, which used to be left field to the baseball facility, Clark Field. Kosach, with a chuckle, said he could remember how home runs at Clark Field would bounce against a spur of railroad track near Evans Avenue.
"I love walking around the campus today, and I try to do it all the time," said Kosach, who makes it a point each football season, for all Wolf Pack home games, to park at Circus-Circus downtown and walk up Virginia Street with his wife of more than 40 years, Gail. "There's nothing like it. We walk right through this beautiful campus … this place that helped so many us become who we are today."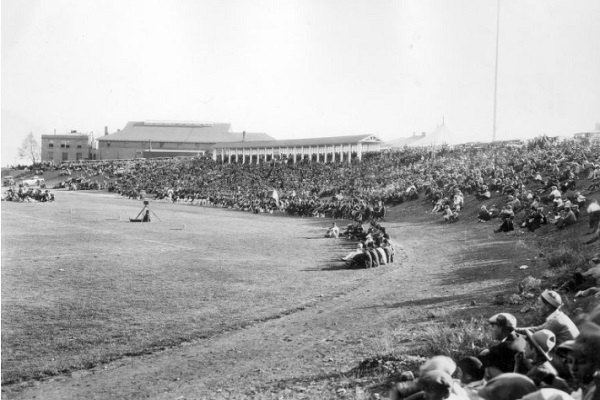 The traditions of Homecoming are many, and date back to the early years of the campus. In his definitive work of the history of the University, "The University of Nevada: A Centennial History," emeritus history professor James Hulse writes that participation by graduating classes as alumni on campus prior to 1924 had grown increasingly spotty. "In 1924," Hulse writes, "(the alumni) association decided on an annual reunion in the autumn during Homecoming festivities. Since that time the most widely publicized activities of the organization have been held then." This effort has included the Homecoming Gala, where the Alumni Association's award winners for each year have been honored.
Here are a few special events to consider during Homecoming Week 2019:
ASUN "Howl Fest" on Thursday, Sept. 26, from 7-9 p.m. on the Mathewson-IGT Knowledge Center lawn will feature carnival-themed games and celebratory fireworks.
ASUN "Community Team Up" on Friday, Sept. 27, from 10 a.m. to 2 p.m. on the Mathewson-IGT Knowledge Center lawn will feature an opportunity to learn about the Nevada Youth Empowerment Project.
Wolf Pack women's soccer match v. Boise State, Friday, Sept. 27, 6:30 p.m. at Mackay Stadium
Game Day Kickoff, sponsored by Student Life Services, on Saturday, Sept. 28, 5:30-7:30 p.m., on the Gateway Plaza of the Joe Crowley Student Union, will feature giveaways, lawn games, fitness challenges and more.
Wolf Pack men's football v. Hawaii Homecoming game, Saturday, Sept. 28, 7:30 p.m., Mackay Stadium. The Wolf Pack, 3-1 overall, will attempt to start their Mountain West Conference schedule off with a victory against Hawaii, also 3-1 overall.