The Professional Grounds Management Society (PGMS) recognized the University of Nevada with a Grand Award in the Society's 2019 Green Star Awards® competition. The award, highest in its category, was given in the University and College Grounds – Mid-Size category for exceptional grounds maintenance. Winners were honored during the Society's 2019 Awards Dinner held last month in conjunction with the School of Grounds Management & GIE+EXPO in Louisville, KY, Oct. 15-18.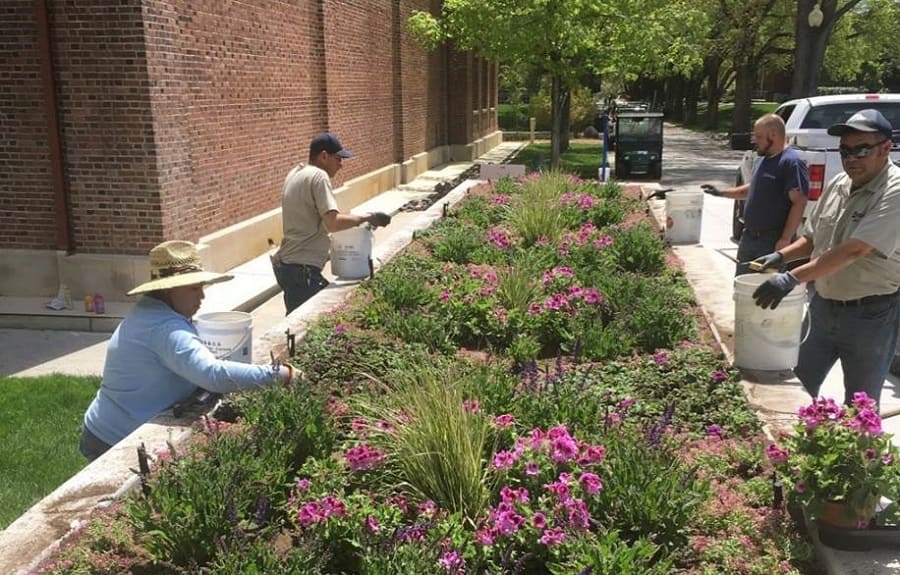 "This has been another successful year in Grounds Services," Marty Sillito, assistant director for University Grounds Services. "Through the dedicated efforts of the team, Grounds Services has won, for the second time, a national recognition. We are pleased to bring another valued recognition to our team and campus."
Jeff Twedt, Travis Christiansen, and Jon Cady accepted the award on Oct. 17 at the PGMS conference in Louisville, Kentucky.
The submission itself was a PowerPoint presentation featuring 26 digital high-resolution photos – 15 photos showing the overall beauty of campus, four photos showing the grounds team at work, four photos showing challenges and solutions faced while maintaining campus, one photo and description of sustainable practices, one photo and description of safety practices and one photo of the grounds manager.
The submission summary included an explanation of the University's Ground Services division – within Facilities Services – descriptions of the main campus and satellite campus locations, an overview of the annual budget, details on pesticide applications, fertilization, irrigation, abatement, arboretum maintenance, and a final account of the many special events that happen on campus landscapes in partnership with numerous contractors.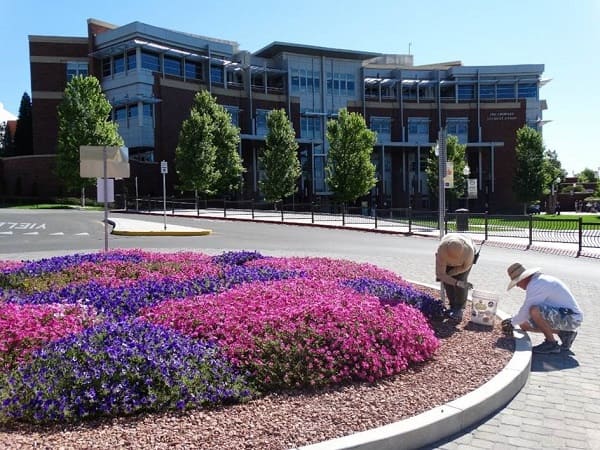 The Green Star Awards program brings national recognition to grounds maintained with a high degree of excellence, complimenting other national landscape award programs that recognize outstanding landscape design and construction. Overall, PGMS presented six Grand Awards, its highest honor, as well as 14 Honor Awards and four Merit Awards in nine categories of competition.
The mission of the University's Ground Services is to provide outstanding quality services to all campus customers using the best management practices available, with a goal to provide a tier-one landscape for a Tier-One university. The departments practice the Wolf P.A.C.T., positive attitude, communication and teamwork.
Serving the profession for over 100 years, PGMS is an individual membership society of grounds professionals dedicated to advancing the grounds management profession through education and professional development.