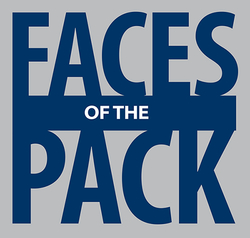 Megan Higley is making the most of her time at the University of Nevada, Reno by earning a bachelor's and master's degree in mechanical engineering through the College of Engineering's accelerated B.S./M.S. program, along with doing research in heat transfer and other nuclear topics.
"During my senior year of high school when I started looking at universities, one of the big things that stood out about UNR is how affordable it is, especially if you are from the area," Higley said. "I also noticed how they had some pretty strong academic programs and other opportunities."
Higley graduated this past winter with her bachelor's degree in mechanical engineering and is staying at the University of Nevada, Reno to continue on with grad school. She also plans to get her Ph.D. from the University as well. Higley has been doing research since the end of her sophomore year, and one project she is especially proud of is building computer models of nuclear fuel canisters to try and predict internal temperatures. Higley's research investigates the heat transfer in used nuclear fuel casks as they are being dried for storage and she hopes to learn more about nuclear processing.
"I've found that doing research, and especially starting it early in my college career, has given me many opportunities and experiences that not many undergrads get to have," Higley said.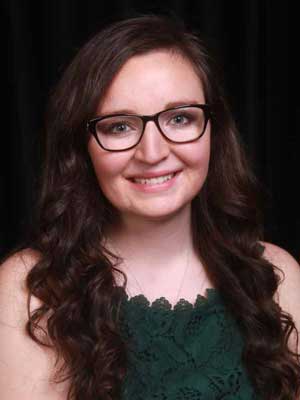 Higley spent the summer as a research intern at Argonne National Laboratory in Lemont, Illinois. She is also aiming to earn a certificate in nuclear packaging, which is a program that teaches students how to package nuclear materials and protect the public and environment during the storage, transfer, transportation and disposal of these materials.
The graduate certificate provides this curriculum and focuses on applied knowledge. The program began in 2015, and the classes have been taken by technical staff in nuclear industries, national labs and government agencies in the United States and other countries. Argonne National Laboratories, along with Lawrence Livermore and Savannah River, are partners with the University for this program.
One of the program's objectives is to provide a graduate-level curriculum designed to give students an advantage when seeking employment or advancement in the area of packaging of nuclear and other radioactive materials, or related fields.
"My best advice for students considering going into engineering is to probably get involved in some way." Higley suggests applying for internships, joining clubs, and even making friends allow for students to create opportunities for themselves in or out of school. "Even finding an interest in one area and asking the professor about what you can do to learn more can help," she said.
"Megan finds ways to solve very difficult problems. She is very hardworking, and her enthusiasm is contagious," said Miles Greiner, Foundation Professor and chair of mechanical engineering.