CAREER awards from the National Science Foundation, or NSF, were recently awarded to assistant professors in the College of Engineering. Matteo Aureli, assistant professor of mechanical engineering, Mohammed Ben-Idris, assistant professor of electrical and biomedical engineering, and Hung La, assistant professor of computer science & engineering, were the three selected to win the prestigious, five-year grants.
According to the NSF website, CAREER awards are a "foundation-wide activity that offers the NSF's most prestigious awards in support of early-career faculty that have the potential to serve as academic role models in research and education, and to lead advances in the mission of their department or organization."
"CAREER awards exemplify competitiveness, innovation and national recognition, which are for many years our strategic principles in the College of Engineering," said Manos Maragakis, dean of the College of Engineering. "I am very proud of these awards and I want to congratulate our faculty for their accomplishments."
Autonomous robot technology to be used for bridge inspection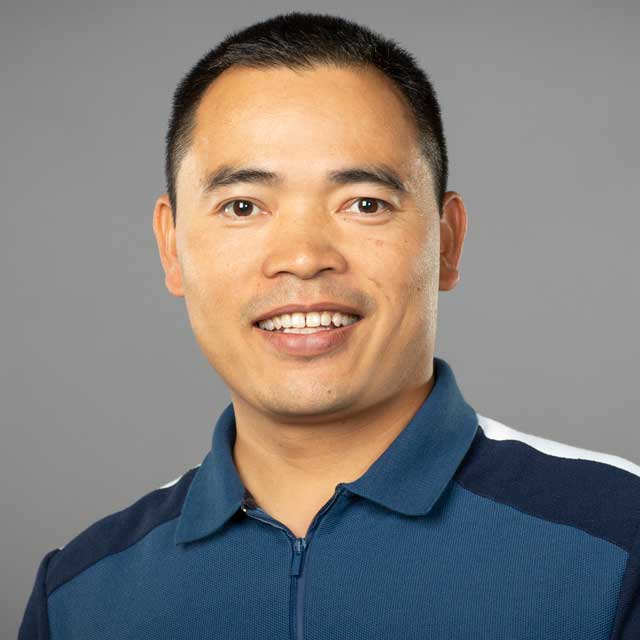 La's award will focus on the development of a robot capable of conducting automated bridge inspections. According to La, the estimated cost of inspecting, repairing and replacing the more than 600,000 highway bridges in the United States is more than $140 billion.
La's research draws on recent advances in robotics and automation sciences to develop an automated robot that can inspect bridges. Compared to using human bridge inspectors, La says an automated solution is more efficient and cost-effective and can save lives by preventing inspectors from having to work in open traffic or climb high bridge structures.
Using the data gathered from these autonomous robots, La also hopes to provide the engineering community with the information it needs to make informed decisions about prioritizing infrastructure improvements.
Electrical engineering research to focus on resilience for energy systems
Ben-Idris says that the objective of his project is to improve the resilience of cyber-physical energy systems, or CPESs, against failure and both physical and cyber-attacks. His research focuses on the classification of system layers and characterization of their interactions, enhancing CPESs' resilience against attacks and failures, establishing and developing metrics and developing comprehensive models and methods to evaluate them.
"Recent cyber-attack and reconnaissance missions on cyber-physical energy systems, or CPES, have contributed to concerns regarding these systems' security, reliability and resilience," Ben-Idris said. "As the deployment of new communication, computation and control technologies in modern power systems increase, more sophisticated tools will be required to analyze and prevent failure."
Ben-Idris' proposed research will contribute to the establishment of science and engineering principles for the design, reconstruction and digitization of CPES, to ensure security, reliability and resilience of the power supply.
"It will also equip future generations of engineers with the necessary tools to operate and enhance them," Ben-Idris said.
Research benefits national interests from a scientific, economic and security perspective
Aureli's research seeks to create bioinspired underwater robots equipped with actively morphing fins.
"The research work is inspired by marine creatures that continuously change their fin shape and stiffness to achieve optimal energy advantages for different swimming regimes," Aureli said.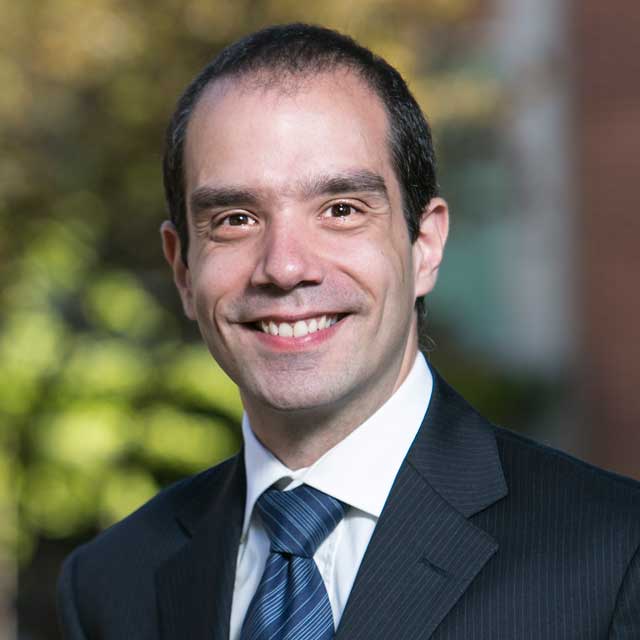 The project will study the role of active fin stiffness and shape control for the purpose of enhanced underwater propulsion. Understanding this new swimming concept will enable the development of the next generation of underwater robots tasked with missions of extended duration and autonomy. According to Aureli, the robots could be used for scientific exploration, ecological conservation of water bodies such as Lake Tahoe and Pyramid Lake, underwater resource prospecting and mapping, along with surveillance and stealth operations for defense purposes.
The research will tackle outstanding problems in dynamical systems theory and establish models for self-sensing and feedback control of actively morphing artificial fins. These models, supported by simulations and experiments, will be translated and implemented into swimming robots to study bioinspired locomotion and test hypotheses on the effectiveness of active morphing.
"This will also advance current technology in underwater robotic propulsion by exploiting the transformative concepts of active stiffness and shape morphing. The project will also support university-level and K-12 STEM education in the state of Nevada and beyond," Aureli said.