Bernard Schopen, a former professor from the College of Liberal Arts and Nevada Writer's Hall of Fame member, has published his fourth installment of his Reno mystery series, "The Dying Time," with the local publishing house Baobab Press. Bernard Schopen began writing his mystery series after he was assigned to teach a course in detective fiction.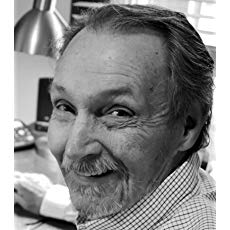 "I found a lot of the writing I was reading in preparation for the course wasn't very great, so I thought 'I could do better than this,'" Schopen said. "The first novel I worked on didn't work out, but the second one, the one featuring Jack Ross, ended up being much better."
Schopen's series follows the main character, the detective, Jack Ross as he solves crime in Reno.
Schopen drew inspiration from Reno because he claims: 'the surroundings lend themselves to a wonderful mystery.' The writer Ross Macdonald, who is widely considered part of the "Holy Trinity of hardboiled detective fiction," is Schopen's inspiration for his detective. Jack Ross is unique because he is a detective in his 70s.
"It's my contribution to 'geezer lit'– as I call it," Schopen said. "I tend to joke about everything, but it's brilliant, really. Many people from my generation are writing from our experience, and this is my contribution to it."
Unlike the past three novels in his series, "The Dying Time" focuses on the interiority of Jack Ross.
"Jack is coming to terms with his past," Schopen said. "He is dealing with contemplating his relationship with his ex-wife and his good friend has recently died. So it's more in depth than action based."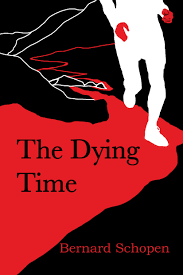 Schopen writes for the majority of his day after finishing his morning coffee and crossword puzzle.
"I've said it before and I'll say it again; Jack Ross is an old man, and the series may not continue," he said. "But, I've found that the more I say this is the final part of the series, the more I find I have more to say."
"The Dying Time" and the other three parts of Schopen's mystery series are available for purchase at the Sundance Books and Music store and from the Baobab Press website.