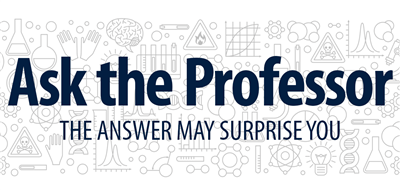 Sometimes, when you are young and healthy, it feels unnecessary go to a doctor when you don't take medications or have any health issues. However, primary care providers are the best equipped to keep you up to date on the preventative tests and screenings that help detect or avoid future problems. Additionally, they are also familiar with you, your health history, and are often comfortable giving advice on many different health issues, procedures and medications. If you ever need to a see a specialist, a primary care provider is usually the most helpful in referring you to the right office and making sure you are seen in a timely manner. But one of the most important reasons to see a primary care provider when you are healthy is so that you have someone you know and trust when you are sick!
Sometimes your choice is limited by insurance or location. However, the best way to choose a primary care provider is to get a recommendation from someone you trust. Don't be afraid to change providers if you feel as though they do not understand your perspective or you feel uncomfortable sharing issues with them.
Do I need my health records from my pediatrician?
Most often you do not. However, that is not to say that they are not useful. An immunization record is always important to have and can save you time and money by avoiding extra testing and extra vaccines that may be repeats. Additionally, if you had any significant medical issues that were handled by your pediatrician, these would be worth keeping in a safe place so that your future providers can review them.
When should I visit my primary care provider versus urgent care or the emergency room?
Most often, your primary care provider should be your go-to physician for medical issues. It is important to see them yearly, at a minimum, and to follow-up with them for non-urgent concerns and ongoing medication management.
Urgent care is a great place for a non-life threatening, yet more immediate medical issue. Many primary care providers offer same-day appointments, however sometimes this is not an option. A few examples of when to go to urgent care would be a urinary tract infection, an eye infection, running out of a necessary medication, an ankle injury, or an open cut on your hand.
The emergency room should be used for life-threatening medical issues or more urgent medical issues that may come up in the middle of the night when urgent care is closed. Examples include chest pain, difficulty breathing, a severe accident or severe bleeding.
---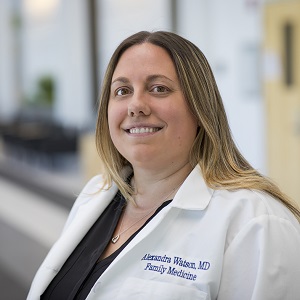 Alexandra Watson, '17 M.D., is the University of Nevada, Reno School of Medicine family medicine chief resident. The Family Medicine Center at the University of Nevada, Reno School of Medicine offers board-certified physicians with expertise and experience treating patients of all ages, from newborn to seniors. The center welcomes new patients. Call (775) 784-1533.