Shawnice Kraeber is the first student to graduate from the University of Nevada, Reno School of Medicine after completing the post-baccalaureate program. The school of medicine in partnership with the College of Science designed the post-bac program specifically for Nevada residents who identify with an underrepresented group in healthcare, or come from a medically underserved-community. During the program, students will prepare for the MCAT, improve their grade-point average and complete upper division science courses to become competitive applicants in medical school admissions. Kraeber is going to Kaiser Permanente for her residency in pediatrics.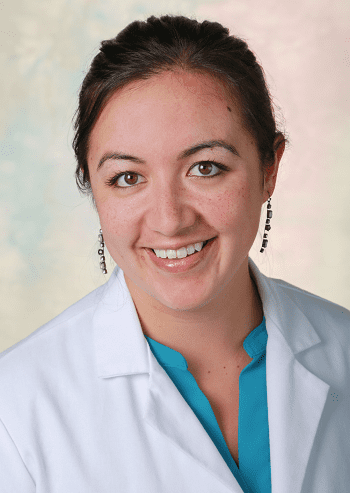 Kraeber was considered a non-traditional applicant to medical school. Her journey to the program was marked by recommitting to her passion despite obstacles and deterrents. During her undergraduate studies, an advisor told her that she would not be qualified for medical school after receiving a 'B' in one of her courses. Upon completion of a bachelors in nutrition and biology, Kraeber did a bit of traveling, bartending and managing a restaurant.
"Customer service in medicine is huge," Kraeber said. "If you can handle a difficult customer at your bar, then you can handle the patient who is not understanding their disease process."
At one point in her working years, she decided that pursuing medical school was something she still wanted to do. She started taking classes again and that's when she found out about the post-bac program. The program was specifically designed to help prepare students for their first years of medical school with rigorous course loads.
"Why I went into it is because I needed help GPA wise," Kraeber said. "I needed to prove that I could handle it because in my undergrad, I wasn't as serious about school as I knew I could be."
The program takes a multifactorial approach to prepare students to become qualified medical school applicants.
"I needed help studying for the MCAT because I knew standardized tests were not my strength," she said. "So, that's why I chose the post-bac program. That's kind of the beauty of the post-bac, even though all of us have to meet the same metrics, it can be used for different things."
Post-bac students have typically taken time in between college to figure out their path to medicine. Tara Barnett is a first-year medical student and was in the 2015-2016 post-bac cohort. She has also had quite the journey into medical school.
"My dad didn't go to college at all, and my mom doesn't have a four-year degree which makes me first-generation," Barnett said. "So, the program is set up for people like me, coming from a disadvantaged background."
Barnett started her undergraduate studies at 16 majoring in biology. She went on to pursue a master's in public health in epidemiology where her research focused on nonmedical prescription drug use in adolescence. She became interested in this research after the tragedy of her childhood friend who passed away from an opioid overdose. The program is designed with a hard science focus which equipped her with the clinical skills that would help her get into the post-bac program and later into medical school.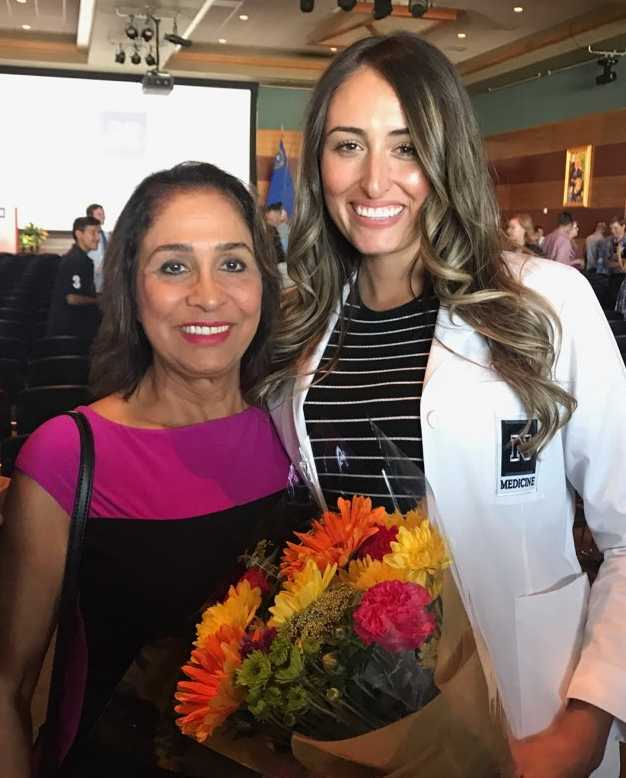 "I ended up applying for my master's program and wasn't thinking of the [post-bac] program," she said. "But it was when my mom got sick that I was thinking maybe my chance to do this is not gone, maybe I just need to be more open-minded and see what options I actually do have."
During her master's program, Barnett's mother was diagnosed with a rare form of breast cancer. Her mother, an Iranian immigrant and nurse at Carson-Tahoe Medical Center, was hesitant at first to pursue treatment. Barnett saw firsthand how an oncologist could empathize and help her understand and seek cancer treatment. Through that experience, she focused her efforts even harder in graduate studies leading to the passage of a bill that permits third-party prescribing of a lifesaving drug.
"Being older has been such a huge advantage," Barnett said. "I feel like now I had all those years of clinical experience that I learned from and I had all those years of working where I could talk to people."
The post-bac program helps give students like Barnett and Kraeber an opportunity to make it into medical school after taking time to gain life experience after undergraduate studies.
"I think I needed some time to figure out myself and who I was to make sure that's what I wanted to do," Kraeber said. "The soul searching, in the most cliché way to define it, I needed that. I needed to get some job experience under my belt and grow up a little bit before I knew I could take care of other people."